Yêu
The phone call at 2am made the girl haunt her lifelong love
"I met you in a dream, still smiling, not blaming me for half a word. So how should I live now?".
Anger is an indispensable spice in love. However, it only brings sweetness if we know how to use it enough. If we go too far, we are likely to lose love, even loved ones like the heartbreaking story of the girl below.
"I'm the 1st child. Basic family. Everything to me is just parents and pampering.
I have never had to share my feelings with anyone. Never had to share me a piece of cake, a candy, or half a piece of bread. Maybe that's why my ego and selfishness are too big.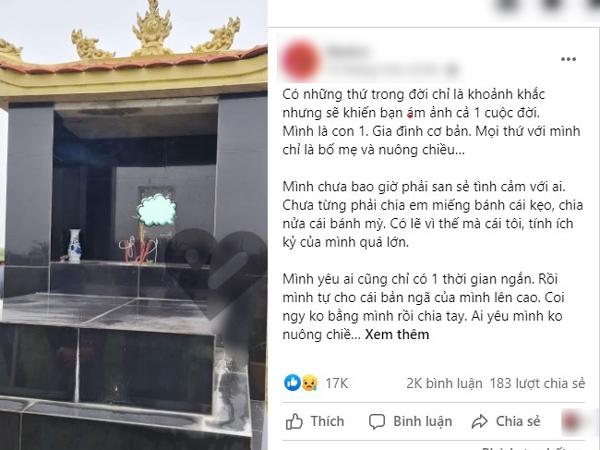 The article is posted.
I love everyone only for a short time. Then I let my ego go up. Consider your lover not equal to you and then break up. Whoever loves me does not pamper me, I immediately break up without looking back.
I met and loved you. He fulfills everything from me unconditionally, sometimes even tens of kilometers away, if I want to eat grilled chicken, I have to buy it for myself.
Then, on a rainy day or a sunny day, pick me up not 1 minute late. He sometimes takes me to buy things, eat and drink, do everything to make me happy, love me unconditionally.
Beautiful love only goes there but nowhere. But I'm selfish. I get angry for no reason. That day, I was angry with him, leaving him to apologize, he presented the reason and then pleaded.
I left, he drove to find me. It was pouring rain. I still try to think that the rain has to find me to love me. I went over to my best friend's house to play, happily talk to him, thinking he probably wouldn't find me.
I'm angry that you have to go to the water to apologize to me. And indeed, he called constantly, searched for me everywhere, and was silent for a few hours. I find it a bit strange.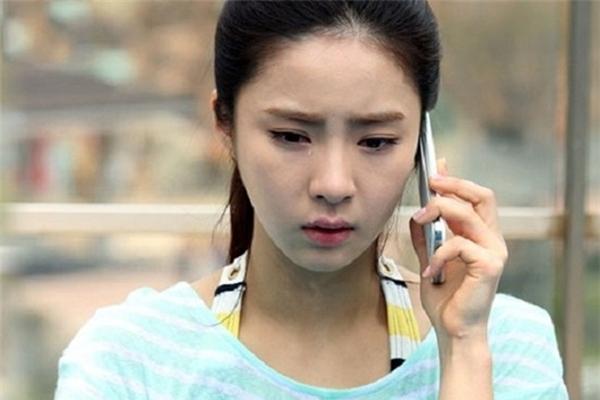 Thinking about two years of love, he was cold like that, all kinds of thoughts in his head. Then at 2 o'clock at night, I received a phone call from an unknown number, thinking that he would call me.
Who would have thought that someone would call me to the place to receive the loved one who had an accident. It's you. He went to find himself and then went away. A forever 28 years old. I never thought that would be the last time I saw you.
I regret that my selfish anger and unreasonable anger pushed him to the most painful place. How many dreams of building a house for parents, marrying you are forever unfinished.
He was just lying there motionless with his tattered raincoat, shaking in the rain. At 2 o'clock at night, if it weren't for me, I would never go out like that, go so fast.
If only I wasn't mad at you, if only that day… 100 thousand times I wish I hadn't had that day. For the past 3 years, I have never stopped tormenting him, because of what I did to him.
When he met me in a dream, he still smiled and didn't blame himself for half a word. So how should I live now?".
A really sad story and the ending for love will be a lifelong obsession for the young girl.
It is no coincidence that there is a saying that it is okay not to love each other, it is okay to break up but never separate yin and yang. A farewell without a greeting will always be painful.
– My mother taught, even if you are angry with your lover, don't show your anger and run away so people have to find them. Just say you want to be alone, we'll see you tomorrow, if you need me, they'll come to your house early tomorrow morning.
After you have a husband and children, if your husband does anything, don't lock the door and lock him outside, just let him in and yell at him later. Don't let it roam the streets, especially when you have alcohol in your body.
In a relationship, even if it is an enemy, it is also cruel to indirectly kill someone, let alone the person you love. Don't get to the point where people say two words in front of the grave.
– Live with a little respect for each other because in the next life, we will probably meet again and sometimes because we miss the next appointment, we want to meet and wait for a hundred years.
The sad thing about last times is that when it happens, we don't know it's the last time. If you repent, try to live a good life for him and take care of his parents too.
According to Law Life
You are reading the article
The phone call at 2am made the girl haunt her lifelong love

at
Blogtuan.info
– Source:
2sao.vn
– Read the original article
here