Giới trẻ
Cancer boy finds his ideal lover thanks to his love of nature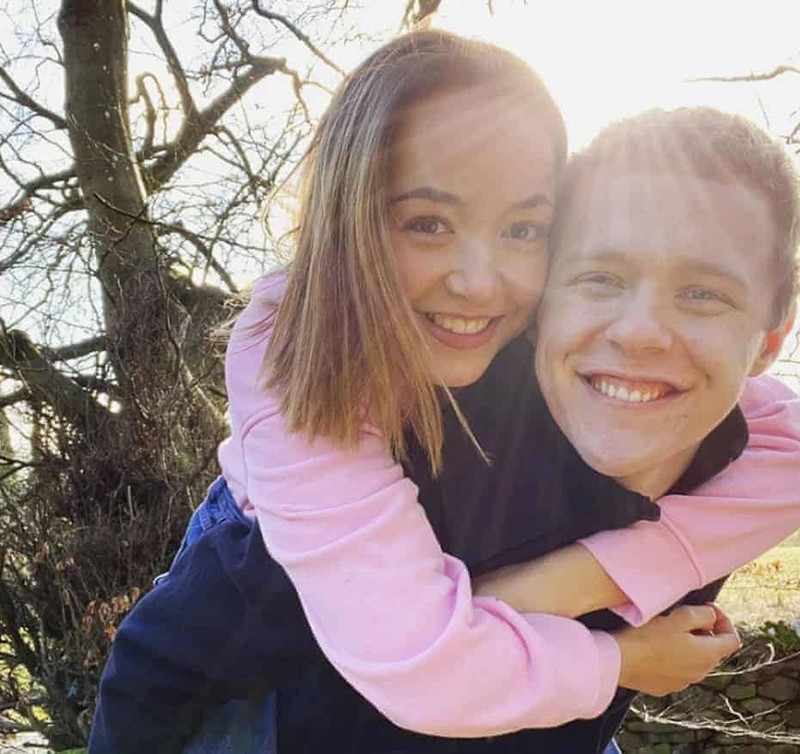 When the UK went into lockdown in March 2020, Duncan (21 years old) – who just completed cancer treatment in 2019 had to take care of himself.
That October, Duncan started a hiking habit. "I love watching the birds. I take pictures and sometimes send them to my friends," Duncan said. At that time, a friend of Duncan's who used to live with Molly suggested he send the above pictures to her.
About a week later, Duncan and Molly connected on Instagram. They share a love for nature, as well as a love for documentaries.
Gradually, they talked on the phone and then decided to move into a love relationship. However, meeting the two became extremely difficult because of the geographical distance as well as the limitations in testing for Covid-19 at that time.
A month later, the two were able to meet and go for a walk. Duncan said: 'We couldn't hold hands, but I knew I wanted to be with her. I asked Molly when we were only 100 meters away." At that moment, the two couldn't hide their happy feelings, but also couldn't express their intimate gestures to each other.
They continue to love each other through social networks. Molly laughs and recalls: "He would wear a suit, and I would wear a nice dress. We will have dinner together in the living room."
In December 2020, Molly received a negative Covid-19 test result, and they were able to give each other their first hugs. Even in public, Duncan feels happy because he can hug the person he loves.
Not long after, the UK entered its third lockdown. Molly returned to Yorkshire and continued her education online.
Around that time, Duncan felt discomfort in his neck. He thought he was infected with Covid-19. However, tests showed that he had a relapse of lymphoma and needed treatment.
In March 2021, Molly moved in with his family in Crumbia before he had chemotherapy. "I told her I loved her. I also talked about the things she will face in the future and I also sympathize if she feels tired."
The months that followed were difficult for both of them. Duncan's treatment was unsuccessful, meaning he would have to undergo chemotherapy other than immunotherapy.
Molly shared: "There were a lot of incidents that happened. My boyfriend went into anaphylaxis after a course of treatment. Everyone thinks chemotherapy has become the norm, but it really isn't. The feeling of not being able to see him makes me not want to go anywhere."
By the summer, Duncan had passed the critical stage but still needed a stem cell transplant and underwent a final round of chemotherapy. He will return to university in September when his illness is in remission, while Molly continues her education.
Molly wishes the two of them could do many things together: "We went to the movies on our first date, and now we want to go out together. I am extremely excited when thinking about future plans. future with him".
Duncan called his girlfriend "the light of his life": "Molly is very beautiful and strong. Even in the most difficult situation, she is always there for me."
Molly appreciates Duncan's respect for her. She said that Duncan is an idealist and always strives for himself. "We have become stronger after working together to overcome the ups and downs. He is still enjoying the happy days of his life."
Handsome (According to The Guardian)
You are reading the article
Cancer boy finds his ideal lover thanks to his love of nature

at
Blogtuan.info
– Source:
vietnamnet.vn
– Read the original article
here