Business
2 wrong ways of parents when they find out that their children have stolen money
Accordingly, the case of a 10-year-old boy being taken to the station by his parents and "handled over" to the police for stealing money from his parents recently caused a stir on Chinese social media.
Many people voiced support for the boy's parents' actions and said that it was wrong to take him to the police station to let him understand that stealing was wrong and that he needed to take responsibility for his actions. However, there are also many people who oppose the above action, because doing so easily makes the child psychologically obsessed, which negatively affects the child's psyche later on.
The image taken from the camera shows the parents resolutely demanding to "hand over" their son to the police. Photo: Net Ease.
Faced with this somewhat sensitive situation, many parents have the same question: So when discovering that their children have stolen money, what should parents avoid and do?
Accordingly, famous professor Ly Mai Can said that parents mishandling their children when they discover that their children have stolen money will leave bad psychological obsessions, easily creating negative and deviant thoughts for children. children later. Therefore, the professor pointed out 2 wrong ways of parents to behave when they know their children steal money, and also reminded parents to do 2 things when this happens.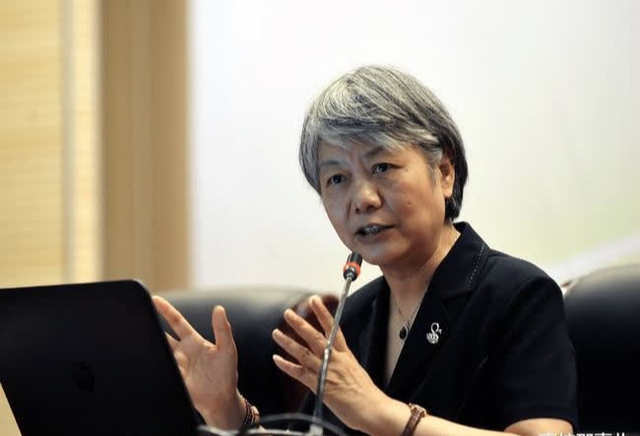 Renowned Professor Li Meijin is currently a Professor of Psychology and Deputy Director of the Legal Psychology Professional Committee of the Chinese Psychological Association. Photo: NetEase
2 wrong ways of parents when they find out that their children have stolen money

1. Parents interpret negatively and use spanking
Many parents, when they know that their children have committed the wrong act of stealing money, often can't keep their cool and think in a negative way that, if they dare to steal money now, they will do bad things later. more wicked than that.
It is because of this thought that many parents immediately use spanking to discipline their children, because many families still have the notion that: "Delicious food will last a long time, a painful blow will remember a lifetime", so hitting really hurts. so that you remember not to repeat the offence.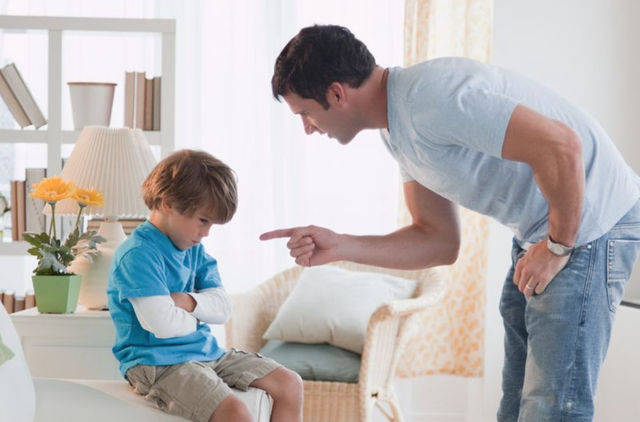 However, according to famous professor Ly Mai Can, the fact that parents have not understood the problem clearly has deduced in a negative direction. Even using spanking with children will make it easy for children to feel that their parents do not understand them, thereby giving rise to thoughts of resistance and opposition to their parents.
2. Parents perceive their child as a "bad child", tell this story to others
After getting angry and reprimanding their children, many parents will feel extremely disappointed and consider that their child is a "bad kid". Many parents even bring this incident to lament and tell other family members.
This action doesn't look too big, but it actually has a lot of potential consequences. Because labeling you as a "bad kid" and telling this story all over the place will affect your honor and self-esteem, making you feel self-conscious. For some children with strong personalities, "labeling" your child as a "bad kid" is likely to make them more rebellious and rebellious in the future.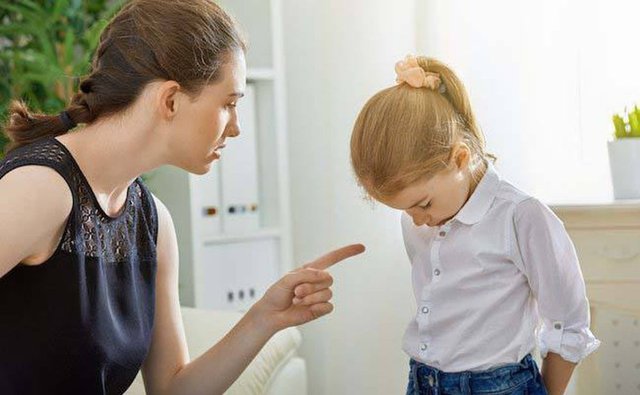 Therefore, psychology professor Ly Mai Can recommends that parents, when this is the case, handle it as tactfully and discreetly as possible. Avoid having many people loudly criticize the child's mistakes.
2 things parents need to do when they know their kids steal money
1. Explain to your child that stealing is wrong, parents do everything for the good of their children
Famous professor Ly Mai Can told his own story of stealing money and being caught by his father. At that time, her father said an extremely valuable sentence that made the professor admire and really remember this.
Specifically, the professor said, when he discovered that his daughter had stolen money, Mr. Ly said: "All the acts that children have to secretly perform, not daring to let their parents know, are all inappropriate things. Because when performing these bad behaviors, there may be many potential consequences and dangers that children do not know in advance, but because children hide from parents, if children are in danger, parents do not know to help children. . So don't do things like this anymore, I do everything just to protect you. If you have any problems, please talk to your father directly."
When detecting children doing wrong, parents should calmly analyze for their children to understand, and at the same time let them know that what parents do is for the good of their children, so they need children to be honest, trust their parents and not do this bad thing again.
2. Parents need to examine themselves and thoroughly understand the reason
If the child is guilty of stealing money again, parents need to immediately examine themselves and thoroughly understand the reason why the child steals money. Find out if your child is currently having problems around friends or is he being bullied? From there, there is a solution that is most appropriate and satisfactory.
When discovering that a child has stolen money, parents should stay calm, not "label" their child as a bad child and thoroughly understand the reason why the child acts like that. After finding out the reason, explain to the child that the action is wrong. Because not only money, taking anything without the permission of the owner is a wrongdoing, absolutely not repeat.
https://soha.vn/Giao-su-noi-tieng-2-cach-ung-xu-sai-lam-cua-cha-me-khi-phat-hien-con-an-trom-tien-20220427172734964. htm
You are reading the article
2 wrong ways of parents when they find out that their children have stolen money

at
Blogtuan.info
– Source:
cafebiz.vn
– Read the original article
here