Thế Giới
Why is victory on the battlefield not easy to strengthen Russia's power?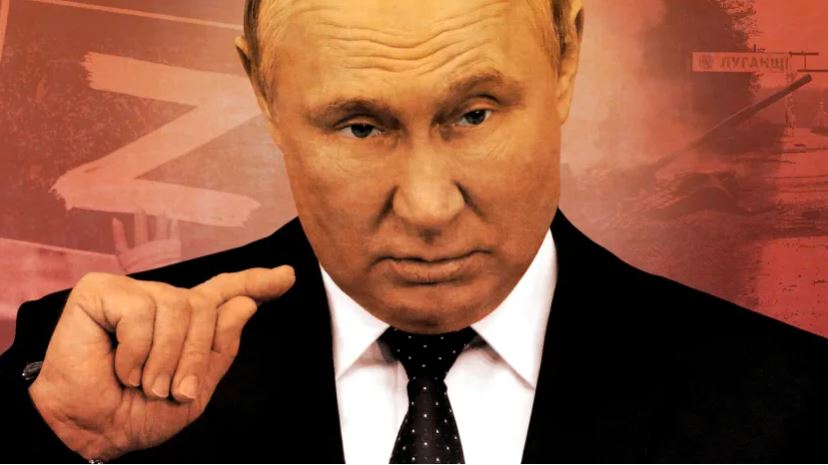 After the defeat in northern Ukraine, the Russian military is now deploying the "second phase" of the operation. The goal of the new operation is to expand Russia's control over the entire Donbass region and block Ukraine's access to the Black Sea.
The US has rushed to donate billions of dollars in military equipment to help Kiev stop Russia's advance. US Defense Secretary Lloyd Austin said Washington wants to see Russia "weakened" to the point where it can no longer conduct military operations in its neighbour. But whether Russia wins or loses in the Donbass, it seems likely that its position will be weaker than it was before the conflict.
Sanctions and import restrictions imposed by the US, European Union (EU) and Japan have had a significant impact on the Russian economy. More than 700 international companies have either ceased operations in Russia or left the market altogether. Half of Moscow's $630 billion in foreign exchange reserves, once seen by the Kremlin as a backup in the event of a serious domestic or international event, is inaccessible due to containment measures. blocking of the US and Europe.
Since May 2022, Russia has been unable to use reserves in US banks to repay its debts, forcing President Putin to increase the use of reserve funds to prevent default. In total, the World Bank forecasts the Russian economy will shrink by more than 11% in 2022, the worst contraction in nearly 30 years.
President Putin's campaign in Ukraine also took Europe out of its comfort zone. Several European countries that previously did not take their defense obligations seriously, including Germany, Italy and Spain, are now working on rearmament plans or adding more money to their defense budgets.
Sweden and Finland, which pride themselves on their neutrality, are likely to apply to join NATO. French President Emmanuel Macron, who has always tried to build a bridge between Europe and the Kremlin, has also recently abandoned the effort – leaving Russia largely isolated in Europe. Even Italy's populist political parties no longer believe that a cooperative relationship with Moscow is possible.
Europe is asserting itself in other ways. If before the war, the continent depended heavily on Russian energy sources (the EU will import 40% of gas and 27% of oil from Russia in 2021), now it is making a concerted effort. suitable to remove that dependency.
Although Germany still opposes the immediate cut off of Russian oil and gas to protect industries from negative economic impact, phasing out Russian energy sources is now official government policy. Berlin. German Foreign Minister Annalena Baerbock announced that Berlin will stop importing Russian oil by the end of the year.
Meanwhile, Italy is working to diversify its suppliers, including a new energy deal with Algeria this month.
Of course, Russia can make up for the losses by selling more oil and gas to Asian powers like China and India. But to sell in these markets, Moscow needs deep discounts.
President Putin's gamble in Ukraine has changed the geopolitical landscape for Russia in a way that is not profitable at all. A "special military operation" that Mr. Putin believes will be relatively low-cost has turned into protracted hostilities, with thousands of Russian soldiers killed, thousands more injured and a faltering economy. collapsed as the highly skilled workforce in Russia fled abroad.
Beijing may be supportive of Russia for the time being, but Chinese policymakers have their own interests in mind. They will certainly be concerned about the strategic and economic consequences of Russia's policies. If Putin hopes Beijing will always support Moscow, that seems to be another big mistake.
You are reading the article
Why is victory on the battlefield not easy to strengthen Russia's power?

at
Blogtuan.info
– Source:
danviet.vn
– Read the original article
here