Công nghệ
Facebook is gradually becoming obsolete?
Young people leave
"White Hot" is a documentary about the rise and fall of Abercrombie & Fitch, an American fashion label that became a phenomenon in the early 2000s before suddenly collapsing.
The film explores the company's obsession with accepting only handsome, tall, white employees, which leads to damaging statements about racism and sexual harassment. That also makes Abercrombie obsolete.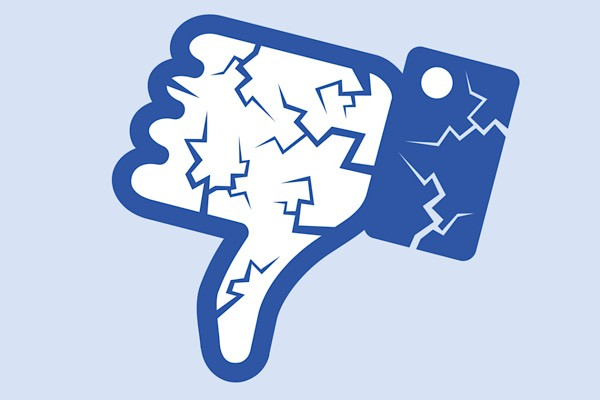 Low-rise jeans, cropped t-shirts, and "Fierce" perfume became staples of adult Americans around the turn of the 21st century. The price of sticking with one generation is that it will become obsolete in the next generation.
Facebook might be having a similar problem. Facebook's identity is reflected in its 37-year-old founder, Mark Zuckerberg, who still wears his college uniform of skinny jeans and a hoodie.
The social network, which started out as a way to network for Harvard undergraduates, is now seen by young people as a place for people in their 40s and 50s.
Investors also see Facebook as obsolete. Meta (Facebook's parent company) has lost 35% of its market value this year, including its $232 billion plunge in February, the biggest single-day drop in stock market history.
The platform's loss of 1 million users in the last quarter of 2021 was attributed to rising mobile data prices in India. The drop in European users in the most recent quarter was attributed to Meta's withdrawal from Russia. In addition, Apple's privacy rules pose a serious threat to Meta, which is expected to cost Meta $10 billion in 2022 as it becomes more difficult to target ads to iPhone users.
But Meta is thinking of alternatives such as limiting the drop in ad performance determinism, cutting costs ahead of the rules. technology New is being laid out in Europe. Mark Shmulik of Bernstein, a brokerage, said companies like Meta have the ability to survive like a "cockroach" to find ways to keep business as usual.
However, if those difficulties are overcome, the aging of users on Facebook is inevitable. In rich countries, what matters most to advertisers is that young users seem to be disappearing.
In 2021, former Facebook executive Frances Haugen denounced the company for its failures in content moderation. But the more remarkable revelation is that Facebook use by young Americans has plummeted.
According to Ms. Haugen, in Facebook's five most important countries, account registrations for people under the age of 18 have decreased by a quarter within a year.
In the UK, 18- to 24-year-olds are spending half their time on Facebook and Instagram, according to estimates by research firm Enders Analysis.
Last year, Zuckerberg admitted that, amid competition from TikTok and others, Facebook had "forgotten" young users. "Our services are for everyone, not specifically for young people," Zuckerberg said.
Change to survive
Previously, Facebook was Zuckerberg's top priority. After acquiring Instagram in 2012, the company reportedly refrained from hiring for Instagram for fear it would "kill" Facebook's users, according to a former Instagram executive.
But for now, Zuckerberg seems willing to sacrifice his first child to protect the broader business. Efforts to engage youth have focused on other apps, such as Messenger Kids and Instagram Kids (which were halted last year) or Reels, the short-video feature on Instagram launched to compete with TikTok. . Last year, Zuckerberg even changed Facebook's name to Meta to become more "trendy" with ambitions about the metaverse, virtual reality glasses projects, smart watches…
That is the right thing to do. But it raises the question of who will take the "throne" to become the largest social network after the decline of the Facebook empire. Once-mighty sites like MySpace live on, like abandoned digital ruins. In the distant future, will Facebook become a ghost town?
Younger users don't seem to be interested in Facebook, instead they use Snapchat or BeReal (a photo messaging service that is popular at universities). But socializing is just one of the functions of social media. Facebook is losing its appeal as a place to connect, but it could rise to become a platform for other activities such as entertainment, shopping, etc.
In the entertainment industry, TikTok always leading. Meta's first attempt to copy TikTok was Lasso in 2018 and failed. After proving traction on Instagram, where 20% of users' time is spent, Reels is also built on Facebook and attracts a large audience. Facebook's News Feed is also improved in the style of TikTok, using algorithms to recommend relevant content to users.
During the pandemic, Facebook has launched online stores, to bring e-commerce features to its own platform. In the future, Meta will invest in a service that allows users to send messages to companies through advertising.
Abercrombie has abandoned her elitist style in favor of "enhancing inclusiveness and creating a sense of belonging". The semi-naked men are gone, replaced by plus-size models in comfortable sportswear, and the brand's sales are back 80% of their peak. Likewise, Facebook may not be as perfect as it once was, but it will still make a lot of money.
Huong Dung (According to The Economist)
You are reading the article
Facebook is gradually becoming obsolete?

at
Blogtuan.info
– Source:
vietnamnet.vn
– Read the original article
here