Thị trường
Australian green grapes 'crispy like eggplant', limit buyers to 3kg/order
As an imported grape that is extremely familiar to Vietnamese consumers in recent years, Australian green grapes are relatively expensive. On the market, green grapes from "kangaroo land" usually have prices ranging from 200,000-300,000 VND/kg depending on the time.
But in recent days, on the "online market", many clues for sale Australian green grapes with surprisingly cheap prices, only from 110,000-135,000 VND/kg. Some dealers also advertise the retail sale of end-of-season Australian grapes at the same price as wholesale.
Also because the price is half as cheap as before, this grape imported from Australia is extremely popular. Some shippers have to limit the amount of grapes customers buy at a time, only selling up to 3 kg/order when placing an order.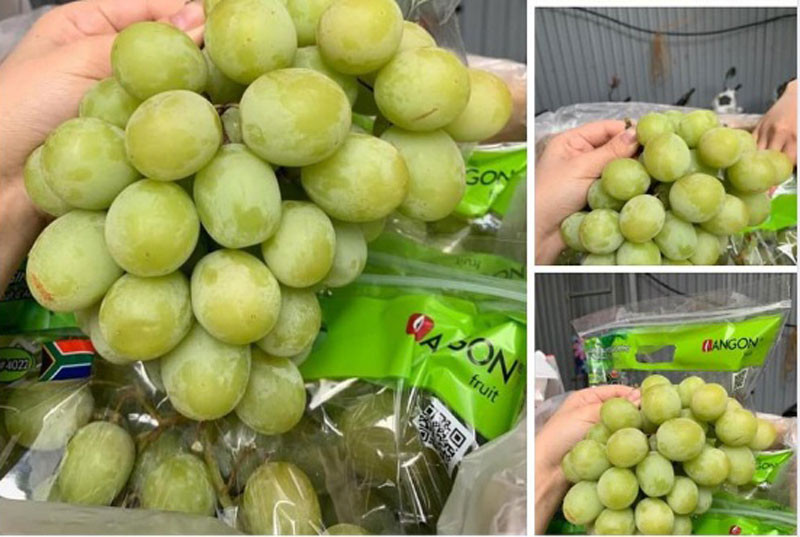 Ms. Tran Thi Phuong Mai, who sells imported fruits at Le Trong Tan (Thanh Xuan, Hanoi), admitted that 2 days ago, when the Australian green grape trip nearly 100 boxes returned to the store, she offered to sell it for 125,000 VND/kg but had to limit it. Limit the number of customers to buy each order. Accordingly, an order placed by a customer cannot buy more than 3kg.
In mid-March, Australian green grapes Autumn Crips still sell for 250,000 VND/kg. But by the end of April, prices began to cool down. Currently, Australian green grapes of this line at the end of the season, the price is softer.
According to Ms. Mai, the price is cheap, so the number of customers ordering skyrocketed, many people even ordered a 9kg box to eat gradually. However, there are many return trips, few return trips. She relies on the volume of each shipment to calculate the limit on the amount of grapes that customers buy each order.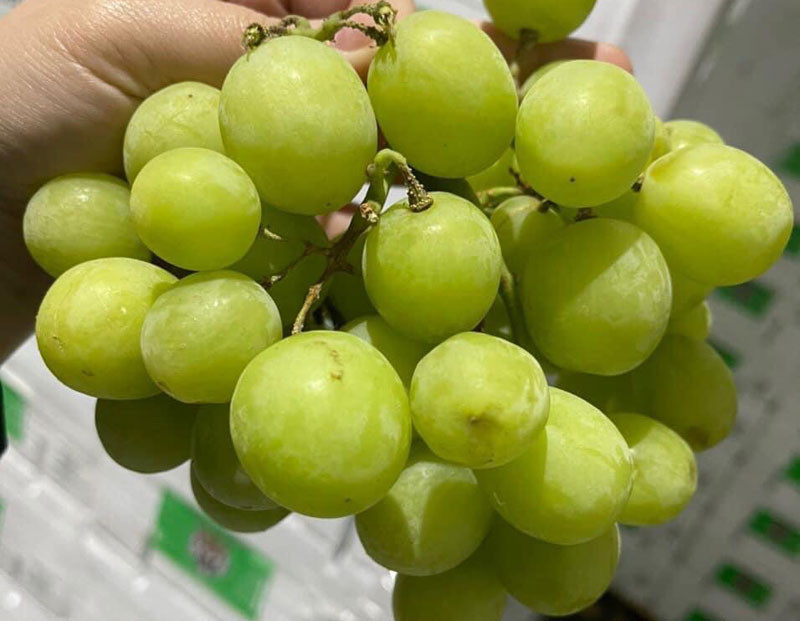 For example, if green grapes come in under 100 boxes, customers can only order up to 3 kg / order. This restriction will help more people have the opportunity to order cheap grapes to eat. As for today, if your shop can import 200 boxes, the number of grapes ordered by customers will not be limited.
"The price of grapes is cheap, so the goods sold out very quickly. There was a new employee's trip to load the goods from the warehouse to the car that the customer ordered all 100 boxes in less than 2 hours," said Mai.
Mr. Bui Van Trung – the wholesale dealer of Australian green grapes in Long Bien (Hanoi) – also said that the grapes are at the end of the season, the skin is slightly yellow but the fruit is still hard, crispy like eggplant, with a sharp sweet taste. This is also the best time to buy green grapes at the best price of the season.
Accordingly, retail customers of 2kg will cost 120,000 VND/kg, buying a whole box will split the price at only 120,000 VND/kg. Wholesale customers, depending on the number of boxes taken each time, have different prices.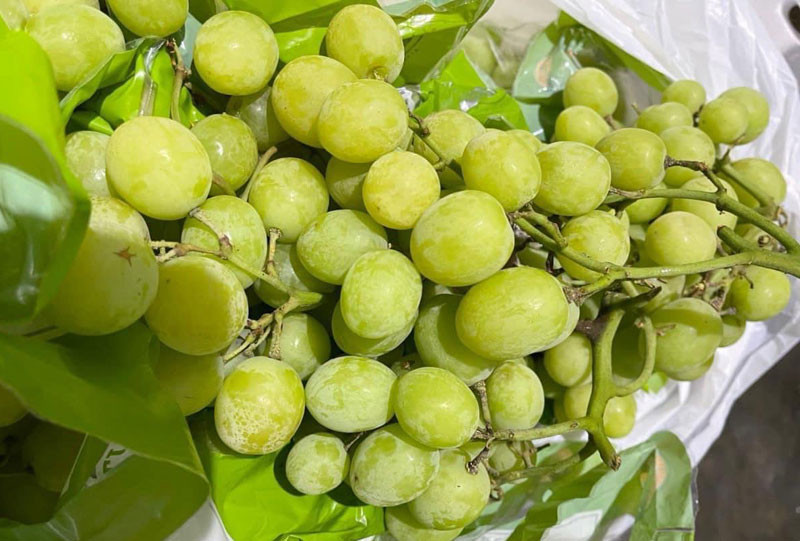 "This is an air cargo, so a few hundred to thousands of boxes are returned every day. I mainly do wholesale, but on this occasion, retail customers also increased significantly." He said and said that most retail customers order 1-2 boxes. They invite each other to buy together and then share to have a cheaper price than buying individually by weight.
Deciding to order a whole box of Australian green grapes for only 120,000 VND/kg to store in the refrigerator to eat gradually, Tran Thi Kieu Trinh from Tran Phu (Ha Dong, Hanoi) shared: "The price is cheap, All the goods said it was the end of the season, so I ordered a lot because I was afraid that I could not buy it anymore.
Trinh said that she has eaten a lot of imported grapes, but green grapes are seedless, large and round, succulent, sweet, and not acrid. In particular, the green grapes are super crispy. American green grapes also have similar characteristics, but on this occasion there are not many and the price is also very expensive.
"Actually, on weekdays, even though I like Australian green grapes, I don't dare to buy a lot because the price is relatively high. On this occasion, the price is only half that, I buy it for the whole family to eat," she said.
Chau Giang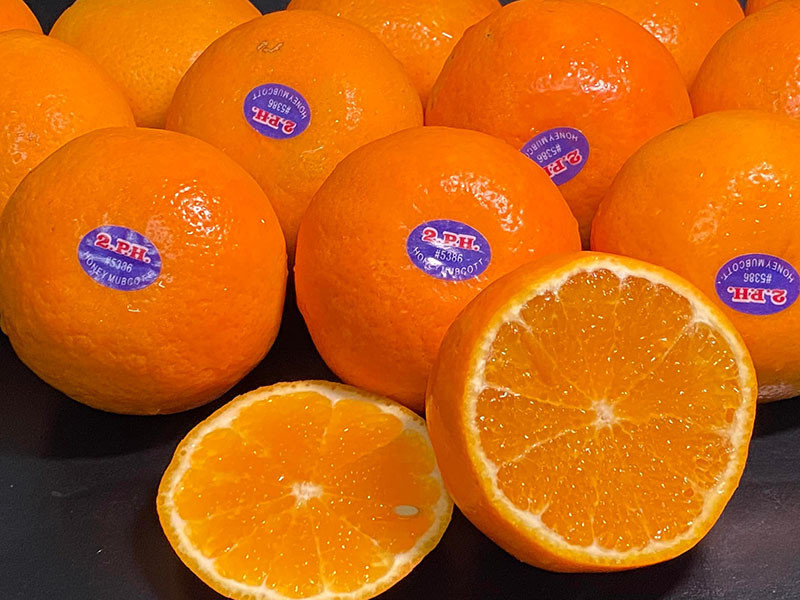 You are reading the article
Australian green grapes 'crispy like eggplant', limit buyers to 3kg/order

at
Blogtuan.info
– Source:
vietnamnet.vn
– Read the original article
here