Information about singer Ha Thanh Xuan about to share a house with "King of Koi fish" Thang Ngo attracted the attention of public opinion in recent days. The bride and groom couple with a 13-year age difference, had a short period of understanding before getting married. The wedding ceremony of both took place on May 2 – right on Ha Thanh Xuan's birthday.
Unlike many colleagues, Ha Thanh Xuan has a private life. She rarely posts moments of life on her personal page. However, the female singer is known by many colleagues and people in the profession to have a rich and prosperous life when settling and working in foreign countries.
Thanks to the ability to accumulate after many years of singing, Ha Thanh Xuan owns many "remarkable" properties. She once shared that she was in a villa of hundreds of square meters in the US with a garden and full facilities. Although not specifically revealing the interior, many people still partly estimate the value of this property to be worth no less than a million dollars.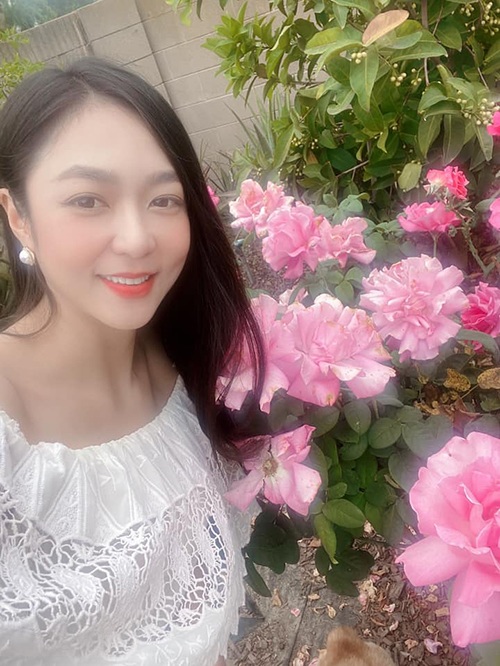 Before getting married, Ha Thanh Xuan lived with her family in a garden house in California. This time, the female singer often flies across the states to run shows. In her spare time, she works in the garden and takes care of relatives. The common image of the female singer these days is wearing casual clothes to the market and cooking with her mother, or visiting the homes of some overseas Vietnamese artists such as Quang Le, Hong Dao…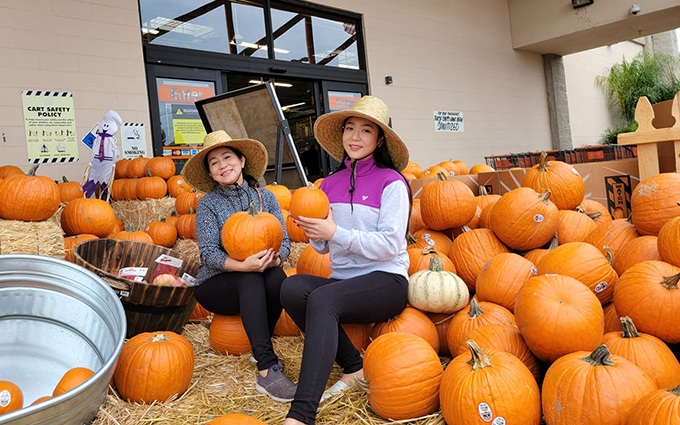 Ha Thanh Xuan and her mother.
Ha Thanh Xuan draws attention to the 600 m2 garden behind the house. It's a relaxing place for the family, planting some trees reminiscent of home. At the beginning of the garden renovation, Ha Thanh Xuan chose to plant succulents because the tree was healthy and easy to care for. Up to now, her garden has dozens of types of succulents, which are luxuriant and widespread.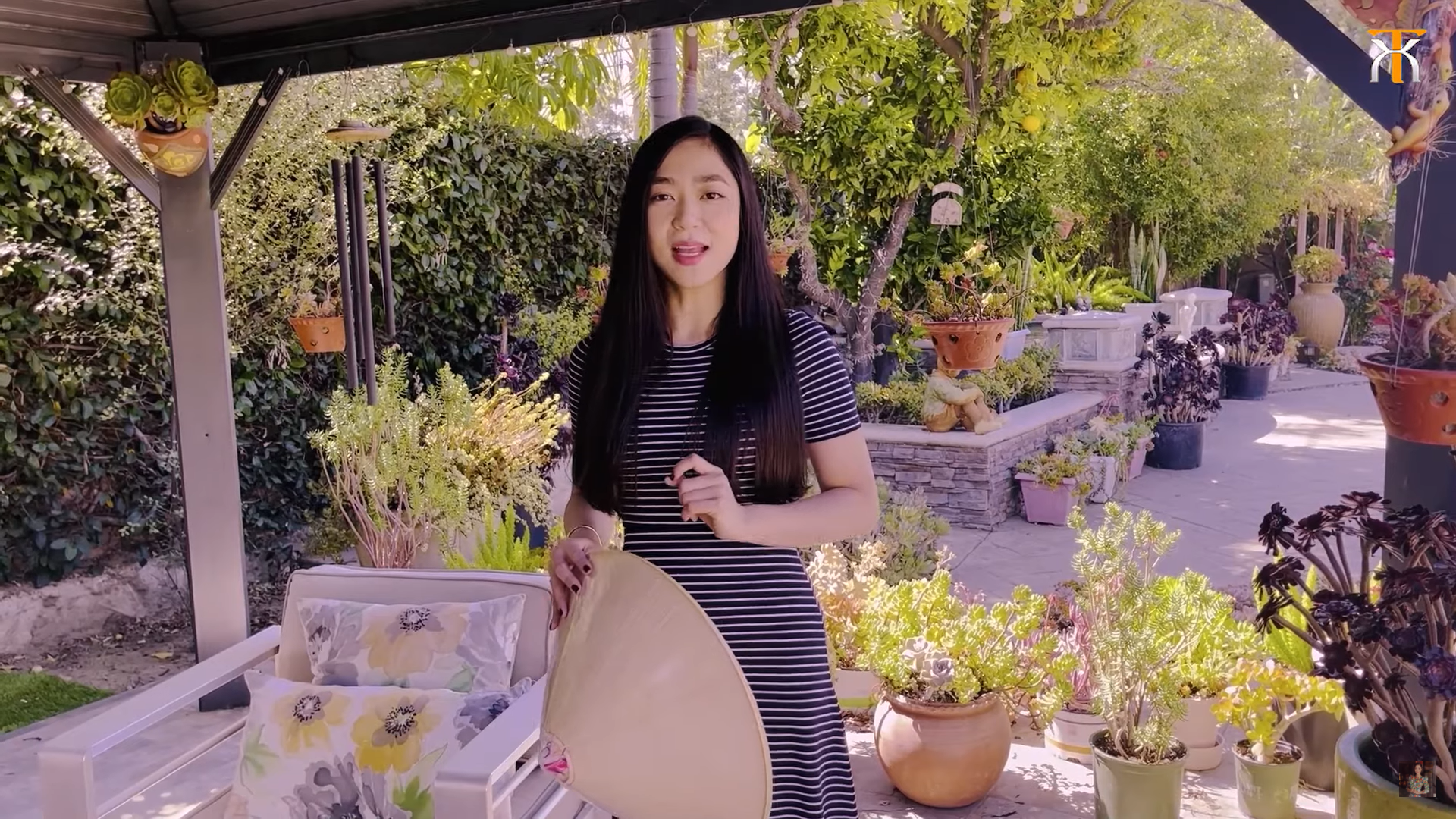 It is known that this garden has a very large area of ​​up to several hundred square meters, invested by Ha Thanh Xuan himself, designed to be a place to relax, practice music, practice his voice after days of performing. There are many trees in the garden. Most of the trees were bought and planted by Ha Thanh Xuan from a young age.
As a flower lover, Ha Thanh Xuan grows many flowers in the garden, including dozens of different types of succulents, from green stone lotus to black stone lotus. Her father has only been here for about a year from Vietnam, but he also grows a lot of roses. In addition, there are also a number of other ornamental flowers.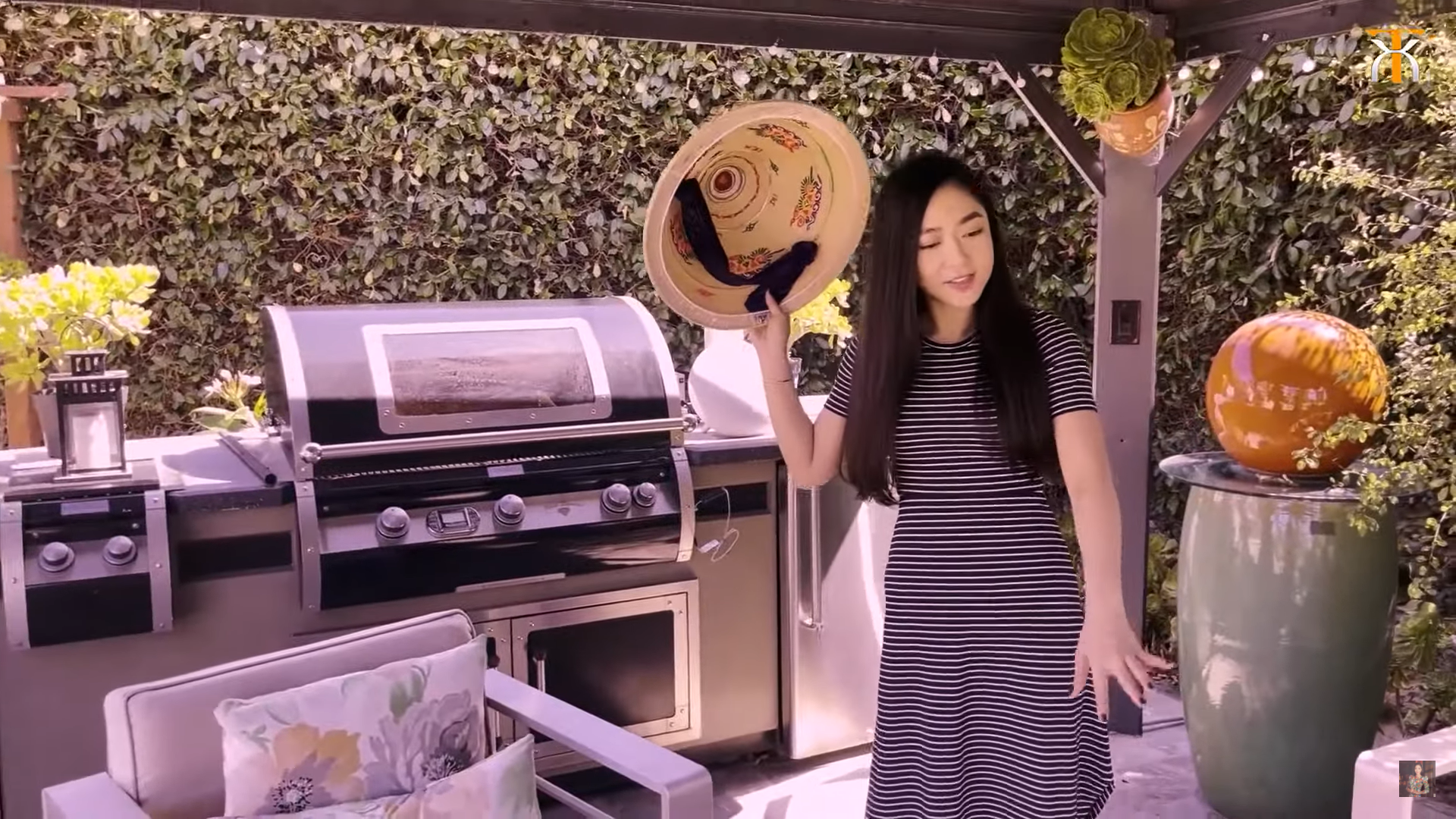 What makes the singer proud is that the garden has no shortage of fruit trees such as guava, longan, orange, star fruit, apple, toad, plum… Her father planted these trees from the first day he came home to feel comfortable. warm heart, relieve nostalgia for homeland.
Another corner of the garden has peaches and pomegranates, even though they are out of season. Next to the wall there is also a cane bush. Apples and guava are planted scatteredly but laden with branches. Ha Thanh Xuan shared that she loves to eat apples because of the delicious taste and also very nutritious.
Tall orange tree, large round fruit, shiny golden shade next to feng shui waterfall. She proudly said: "During the stressful Covid-19 epidemic, my family is not afraid of lack of fruit and vitamin C because oranges produce a lot of fruit and eat very sweet. My mother goes to the garden every morning to pick oranges and squeeze them for me to drink." .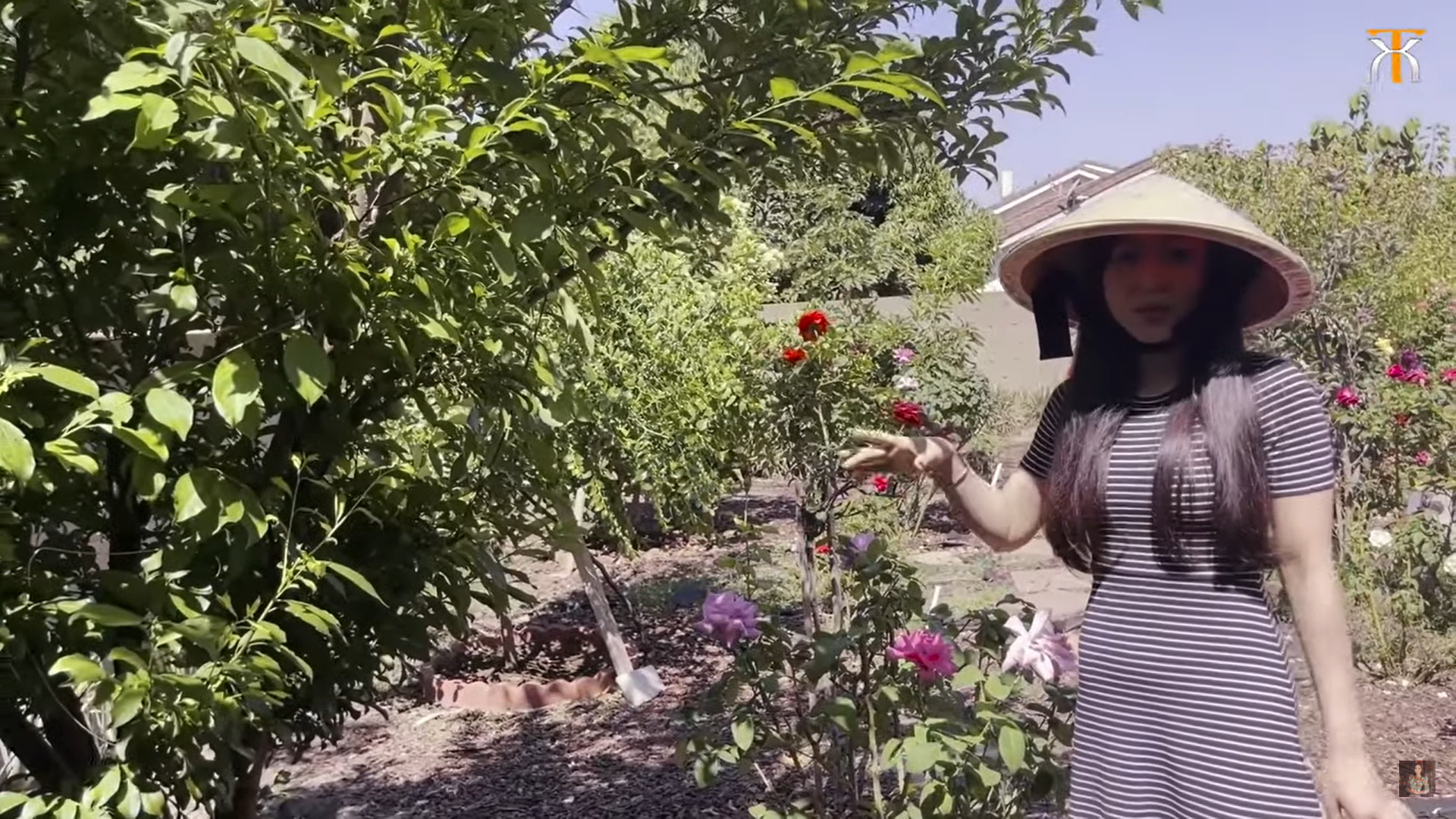 Going deep into the garden, there are many other plants such as avocado, whip, pomelo, crispy persimmon… In addition to growing fruit trees, Ha Thanh Xuan's garden also adds some vegetables for family meals such as lemongrass, basil , scallions… Whenever she has a cough, the female singer often goes to the garden to pick cinderella to drink water.
Not only planting many trees, Ha Thanh Xuan also designed a private area in the garden to relax. This place is fully furnished with tables and chairs, a fireplace to keep warm in the winter. She bought a BBQ grill to treat her friends to an outdoor party.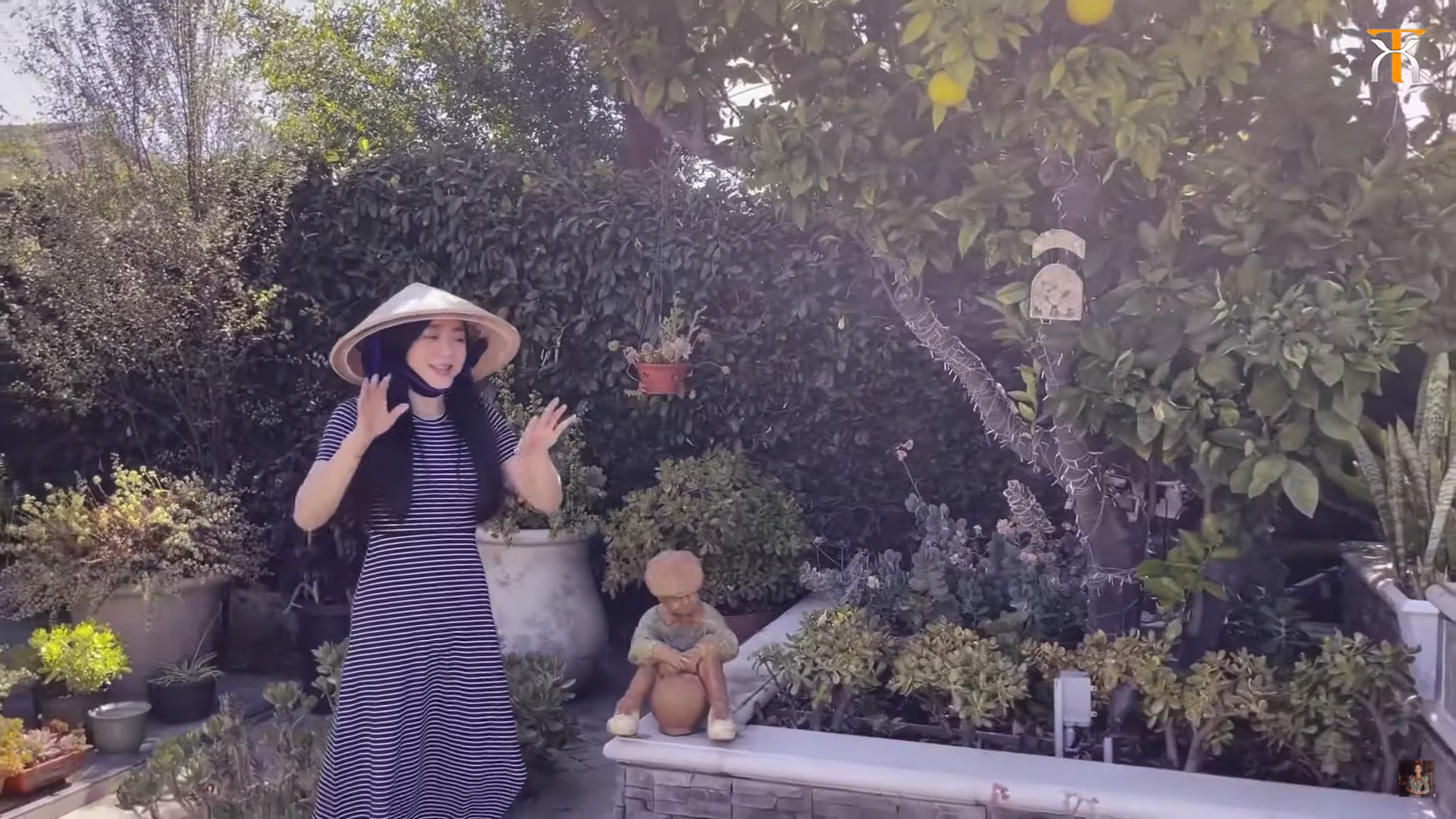 The overall garden space is designed to be neat and airy, proving that someone is always cleaning and taking care of it. This space becomes a place to practice music and practice vocals for Ha Thanh Xuan after days of performing. In addition to trees, Ha Thanh Xuan also made feng shui waterfalls.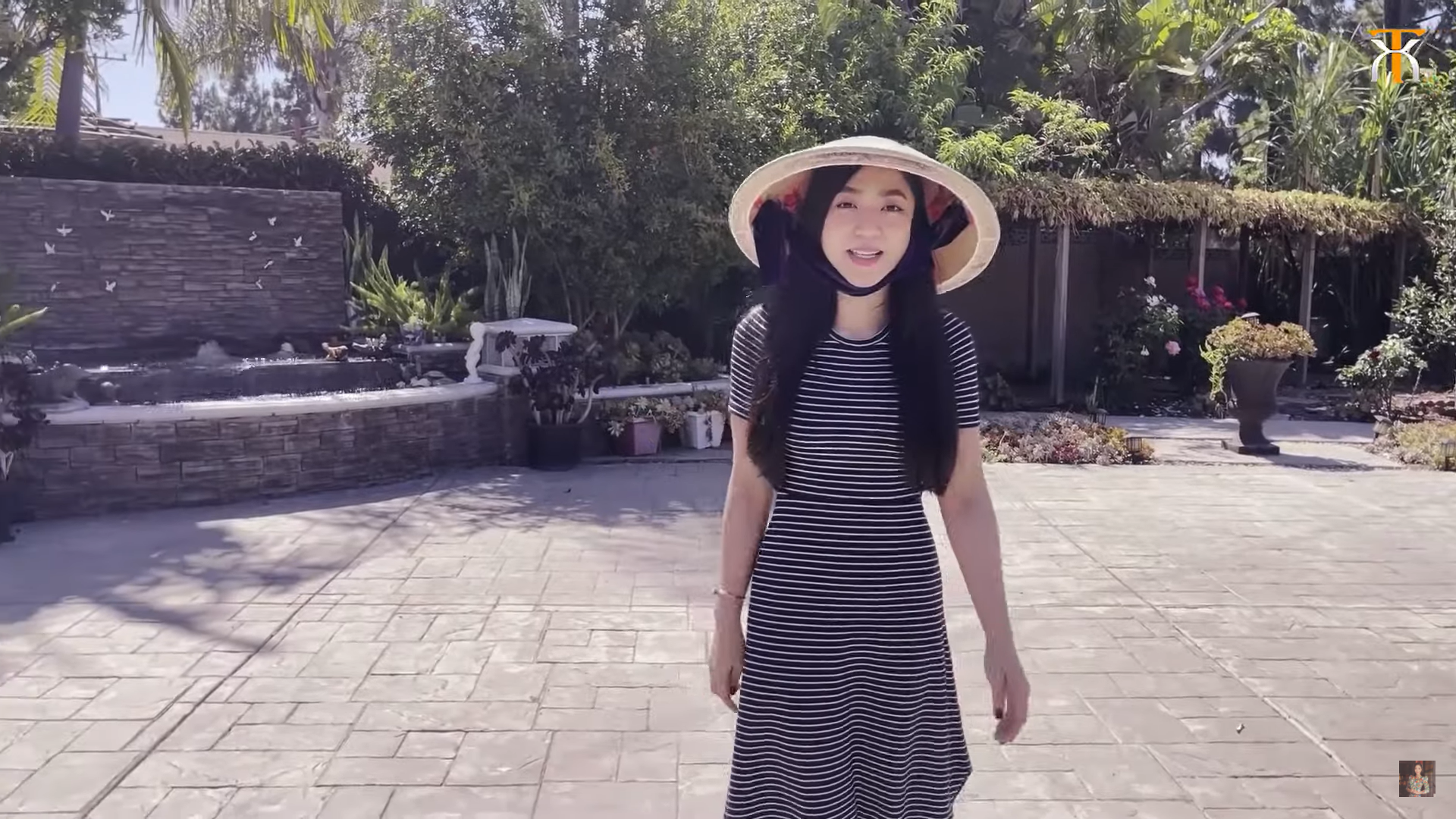 Many viewers admired that Ha Thanh Xuan was so young that he owned such a large garden villa.
Singer Ha Thanh Xuan was born in 1988, won the Ho Chi Minh City Television Singing Contest in 2005. She pursues bolero music, often paired with Quang Le. Currently, the female singer goes back and forth between the US and Vietnam for artistic activities. She is interested in country music, so she keeps her dress and traditional appearance even though she has settled in the US for 10 years.
You are reading the article
The house Ha Thanh Xuan lived in before becoming the wife of the Koi King

at
Blogtuan.info
– Source:
Eva.vn
– Read the original article
here