Giải trí
Miu Le knelt in the middle of the set, determined to return the money to Truc Nhan
Truc Nhan humorously recounted an unforgettable memory when he invited Miu Le to participate in the product marking his return.
On the evening of May 12, Truc Nhan released the MV "If you don't keep it, don't find it", marking the return to the music industry after 2 years of silence. To prepare for this product, Truc Nhan collaborated with actor Miu Le, musician Bui Cong Nam, million-viewed director Dinh Ha Uyen Thu, worked with 4 producers TDK – Minh Hoang – Long X – Nguyen Hai Phong,… and spent more than 1 year cherishing and implementing to get the most satisfactory MV.
According to the male singer, the total cost he spent to make the MV "If you don't keep it, don't find it" is on par with the value of a 3-bedroom apartment in a high-class apartment.
Truc Nhan officially returned to the music industry after 2 years of silence
As for the music, "Have not keep, lose, don't find" almost show the "specialties" of Truc Nhan's music: Fast, strong, exciting, making listeners unable to help but dance along.
In the MV for this song, the big scene with the participation of 300 dancers alone cost Truc Nhan more than 1 billion VND. "Initially, Nhan Nhan had only 60 people, but then Nhan wanted to make this scene so special, so grand, so the final number reached 300 people."the voice of the voice "Bright eyes yet" recounted.
In the MV, the investment price is equal to a 3-bedroom luxury apartment, the scene of 300 people alone consumed 1 billion VND of Truc Nhan.
Along with a series of creative materials, Truc Nhan's MV "If you don't keep it, don't find it", also surprised viewers with the presence and voice of female singer and actress Miu Le.
Not only doing her best to transform into Truc Nhan's ex-lover, Miu Le is also ready to roll in many scenes to bring out diverse aspects of the role. Thanks to that, the continuous juggling of Miu Le and Truc Nhan from the restaurant, swimming pool, elevator, kitchen… created an interesting and humorous love chase.
Miu Le plays Truc Nhan's ex-lover in the new MV
The couple has a good juggling performance that makes viewers excited
"I think if it's not Miu Le, it's nobody else. From the natural acting, charisma to the rare jovial level, helped the heroine to be fully expressed. Nhan wants people to see this female character when they see the modern, powerful, independent female style and turn men into snobs. In addition, Nhan also wants to thank Miu. Miu has supported a lot, Nhan wants to add any scenes, whatever she shoots, Miu always supports and helps Nhan." – Truc Nhan said.
When asked how much money Truc Nhan paid for his close friend Miu Le when he invited her to act in the MV, the male singer humorously recounted: "I had prepared an envelope to give to Miu after finishing filming, but she refused to accept it. Even Miu knelt down in the middle of the set, begged for the envelope to be returned and refused to accept. get money from me".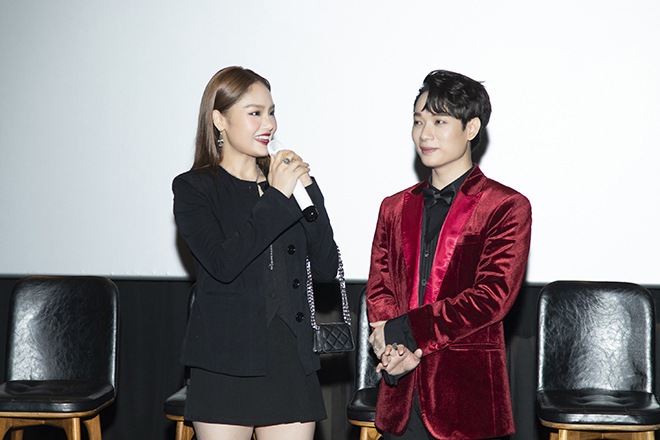 Miu Le once knelt down in the middle of the set, determined not to accept money from Truc Nhan
In addition to the presence of Miu Le, Truc Nhan still has many more "aces". surprised".
After more than 12 hours of release, Truc Nhan's MV "If you don't keep it, don't find it", has reached nearly 500,000 views and entered the Top 14 Trending YouTube. This product of the male singer also received a lot of compliments from fans because of his mischievousness and creativity in music and images.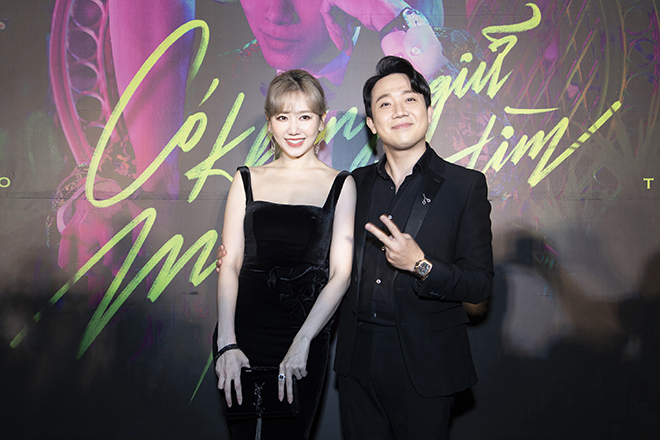 Tran Thanh and his wife Hari Won were also present to congratulate their best friend on the release of a new MV
Mr Dam was also present early to support his juniors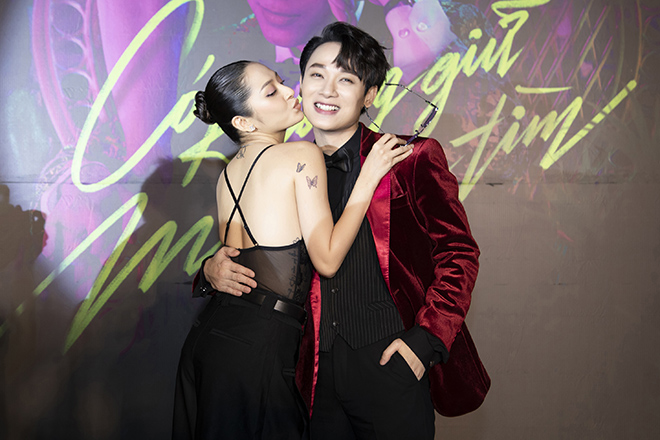 Singer Bao Anh hugged and kissed Truc Nhan in the middle of the event
You are reading the article
Miu Le knelt in the middle of the set, determined to return the money to Truc Nhan

at
Blogtuan.info
– Source:
24h.com.vn
– Read the original article
here