Sức Khỏe
Still working eyes of someone who's been dead for 5 hours
Scientists have discovered that eyes from an organ donor can come back to life, leading to the question: "Is it possible to reverse death?".
Accordingly, photoreceptors in the retina can respond to light 5 hours after a person dies. Tests showed that the cells were sending signals similar to those recorded from living organisms.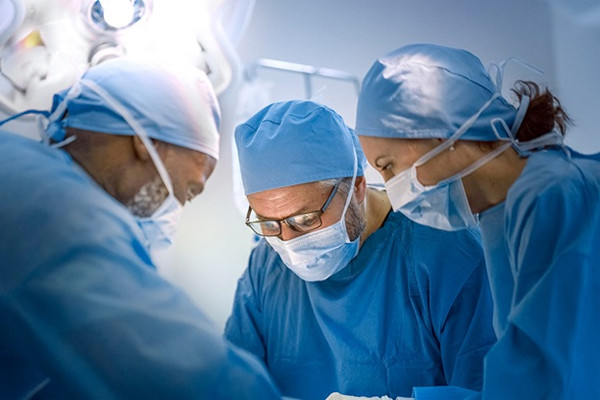 These nerve cells in the retina form part of the central nervous system, which includes the brain and spinal cord.
The American team's findings, published in the journal Nature, raise hopes that other central neurons may also be able to recover in the future.
Their study raises the question of whether brain death, as it is now defined, is truly irreversible.
Experts have designed a special device that restores oxygen and nutrients to the eye 20 minutes after being removed from a deceased donor.
Lead author of the study, Dr Fatima Abbas, from the University of Utah (USA), said: 'We have awakened the light-sensitive cells in the macula of the eye. This is a part of the retina, which plays an important role in image acquisition, color perception, and sharpness.
"These cells respond to bright light, colored lights and even very dim rays."
This is a step further than a 2019 Yale University study that rebooted the brains of 32 pigs that had been dead for four hours. Yale's team failed to revive neuronal activity.
Dr Frans Vinberg, of the University of Utah, said: 'We can make retinal cells behave like in a living eye.
The authors hope this breakthrough could speed up new treatments for vision loss and improve understanding of brain diseases.
Dr. Vinberg added that they hope the post-donation eye support process is used in other studies and that more people are inspired to donate their eyes to science.
Brain death is a condition in which a person's brain stops working because the supply of oxygen or blood is stopped.
Under UK law, this means the person has died as they will never wake up even though their heart and lungs continue to function with the help of medical technology such as a ventilator.
An Yen (According to Daily Mail)
You are reading the article
Still working eyes of someone who's been dead for 5 hours

at
Blogtuan.info
– Source:
vietnamnet.vn
– Read the original article
here