Đời sống
Stunned with income from nail business
Apprentice nail not difficult
Although the work is quite busy, plus taking care of 2 children, since 2 months now, Ms. Nguyen Lan Anh (Dai Mo, Nam Tu Liem, Hanoi) has also started to learn nail polish.
Originally working as a car salesman, after 2 years, she stayed at home to give birth and take care of children, but now she has returned to work, but it is quite difficult because the number of customers has decreased.
Lan Anh decided to study more side job nail polish job to do part-time at night.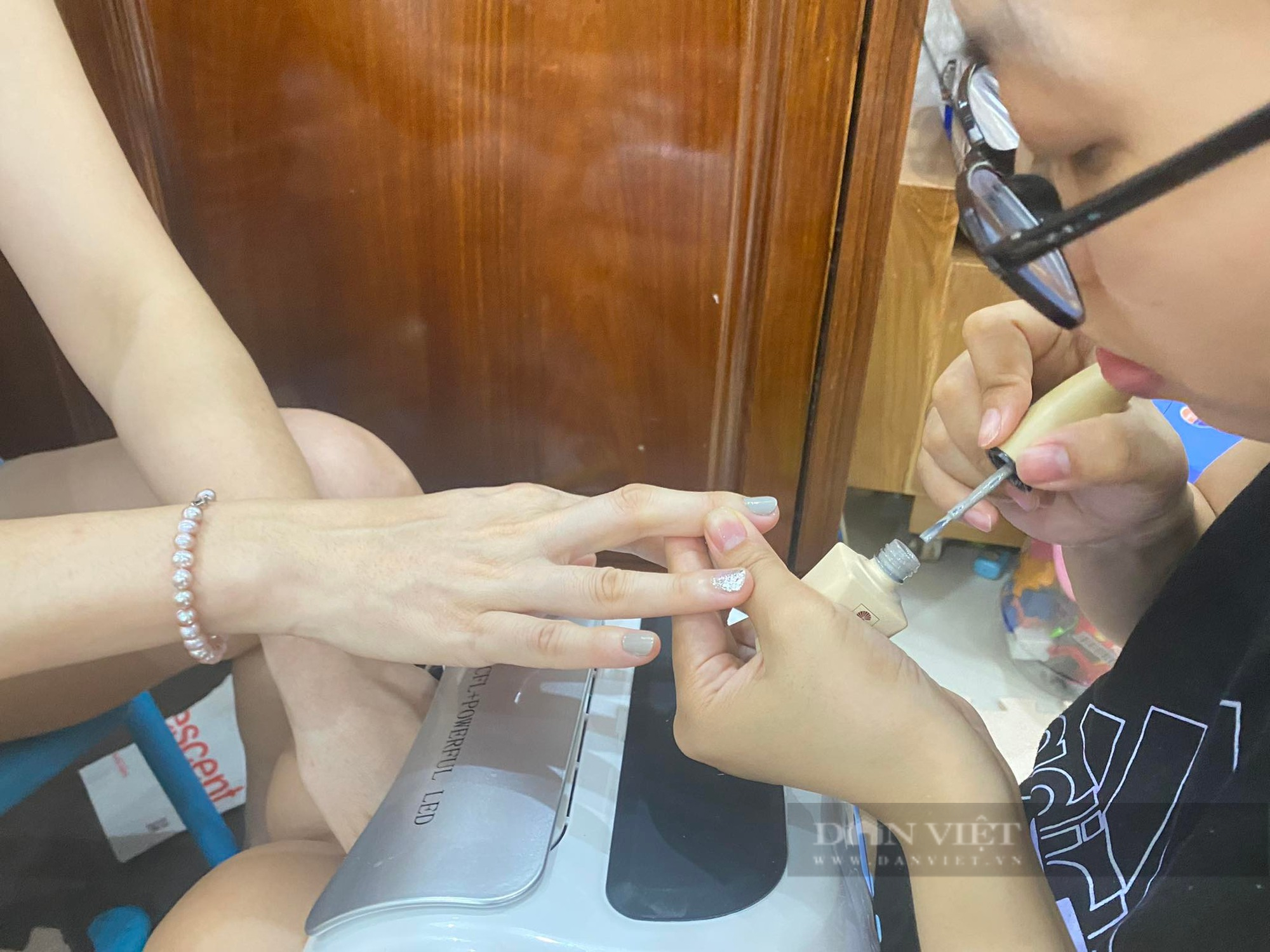 "Part of it is love, but the other part is because I want to increase my income, so I go to nail school. If I succeed, a set of nails minus the cost will also earn 100,000-150,000 VND. An hour can be done from 1 hour. -2 sets depending on the complexity," Lan Anh said.
Compared with some other jobs, Lan Anh finds that this is an interesting job, with a short apprenticeship period, with a low tuition fee of only 10 million VND/course. Lan Anh assessed that the beauty care profession tends to develop due to the increased demand for beauty care and care. Besides, the place where she lives is an apartment building, quite densely populated, so she can take advantage of the job at any time, including the evening. From those reasons, she decided to go to school and will consider this as a side job to increase her income.
According to Ms. Lan Anh, nail work requires workers to be meticulous, observant and have a little artistic talent.
"In the first days of learning, everything was quite difficult. Struggling forever, it took 2 hours to complete 1 set, after finishing, I felt very happy because the results were quite satisfactory and lovely," Lan Anh said.
It's even more fun, because although it's a side job, she works 1-2 hours a day, but every month she also has an extra 6-7 million dong to spend more for herself and her family.
Profession nail: From a side job, to a main job that makes money
Not stopping at the side job, many young workers choose this nail profession as their main job to establish a career. A simple job, thinking that the income is low, but saying it makes many people covet.
Nguyen Thi Tuyet, 21 years old has become a "stubborn" nail technician. After 3 years of studying to work as a hired worker to improve her skills, a young girl from Thanh Hoa has opened her own shop nail small and pretty beauty care for sisters.
Not only in Vietnam, the profession nail It is also very popular in developed countries. According to calculations, a worker nail in the US can receive a salary of 3,000 – 4,000 USD / month (about 70-90 million VND / month), while in the Czech Republic or other countries, the income can be about 2,500-3,000 USD / month (about 60 million VND / month). – 70 million VND/month). Working time of labor nail in developed countries is also shorter. Usually workers only work 8-10 hours/day and 6 days a week.
Lots of workers nail in the US, UK or European countries are Vietnamese workers.
Although Tuyet's shop is less than 30m2 on a not-so-busy street of Hanoi, the monthly revenue this shop brings is not small. Tuyet cautiously shared: "Now every month, the shop brings me about 30-40 million VND in revenue. I hire another worker to work with me. Besides working at the shop, I also accept work for customers at home for a surcharge. extra money for travel."
In general, if you are a main worker, have hard skills, work continuously for 8-12 hours, the income of the laborer nail can reach from 20-30 million VND/month.
Not only Tuyet, many girls also choose a nail career – a nail job to make a living and establish a career.
Le Thanh Tam, born in 1995 living in Nghe An is also a girl like that. Since childhood, Tam was fond of painting and liked to draw on her nails. Growing up, she did not choose to go to university but chose to study nail art. After 1 year of graduation, she went to work in nail shops to gain more experience. When he was still employed, with hard skills, Tam received a salary of 8 million VND/month, excluding money if sales exceeded. The salary of 8 million dong for an 18-year-old girl, who had just finished her apprenticeship for 1-2 years in 2006 is a high salary, even higher than the salary of a university student.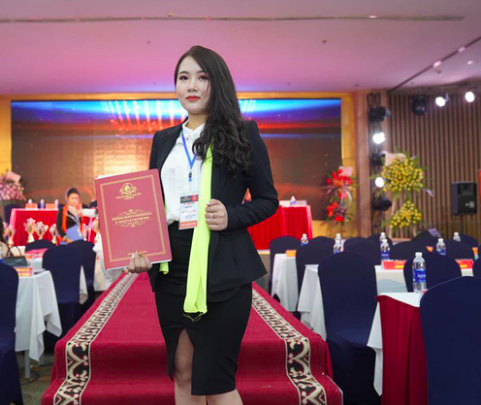 "It was very difficult at the beginning of the career, had to save every penny to buy things to do, and then borrowed friends' parents everywhere to open their own shops. Then everything was fine," Ms. Tam said.
According to Ms. Tam, nail work is not always rosy. One day the shop was crowded, she and the staff had to blur their eyes. Sitting around from morning to afternoon hurts my back, or sometimes 8-9 pm still have to drive to the guest house to have my nails done by appointment. That's not to mention the work that often has to be in contact with chemicals, nail polish remover, nail polish, etc. Workers who do not wear masks or wear gloves are very susceptible to occupational diseases.
Currently the shop nail and beauty care (specializing in skin care) of Tam is a big shop in Nghe An. The total revenue of the store is about 70-80 million VND. In particular, there are months when you can receive 100 million VND (excluding expenses).
She plans to learn to improve her skills and open a short-term vocational training class for young people with the same passion.
You are reading the article
Stunned with income from nail business

at
Blogtuan.info
– Source:
danviet.vn
– Read the original article
here