An example of trying to rise from difficulties
In 2021, Do Thi Phuong Anh, a girl from a special background in Hai Phong SOS Children's Village, successfully overcame many candidates to become the 2nd year Lionheart Scholarship Champion, even though she had never thought of it before. to study in an international environment.
Once an unlucky child left behind in a bamboo bush, her body still intact with the umbilical cord, to the hard days of treating sublingual tumors, and now becomes the first in the system of 17 SOS children's villages in Vietnam. Nam achieved this achievement, which is a long way with the extraordinary efforts of Phuong Anh.
BUV's Lion Heart Scholarship has given Phuong Anh the opportunity to express herself and open a new life. She wishes that after graduating from university, she would be able to help the children in the Children's Village and repay the nurturing gratitude of her adoptive mother – who taught and encouraged her during her "light" high school years, at the same time. expressed his desire and determination to become a young leader, interested in Children's Rights and child protection policies.
Thanks to her perseverance in studying and determination to win the scholarship, Phuong Anh – 2nd year Lionheart Scholarship Champion, as well as Nguyen Thi Oanh – 1st year Scholarship Champion have all been rewarded with scholarships. The only scholarship covers the full tuition fee for English Foundation, University Foundation courses, bachelor's program fees, living expenses and housing for the duration of the study. The Bachelor program at BUV is a training program in Vietnam and is awarded directly from the University of London and Staffordshire University – two prestigious public schools in the UK.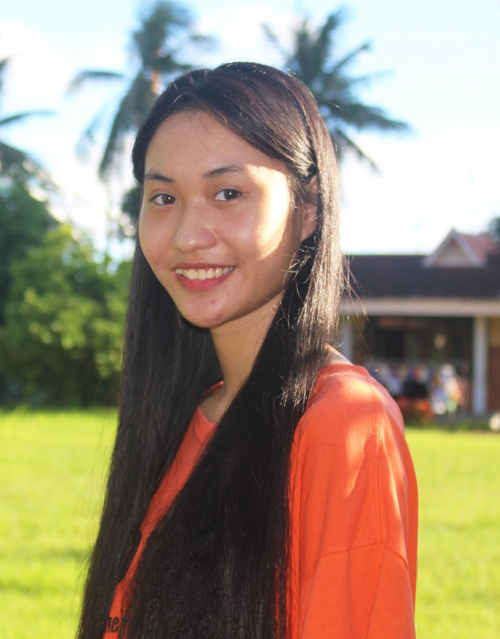 Phuong Anh – Champion of the Lion's Heart Scholarship worth 1 billion VND of BUV in 2021.
Opportunity to realize the dream of learning
The Lion Heart Scholarship Program was developed by BUV with the goal of encouraging and motivating students with physical, health, or family disadvantage to cultivate resilience. , brave heart and extraordinary "fight" to overcome personal barriers, strive for excellence, and inspire positive people around.
As part of the VND46 billion BUV 2022 Scholarship Fund, the Lion Heart Scholarship upholds BUV's mission of providing high-quality UK training and qualifications and a world-class educational environment. international level for Vietnamese students, thereby creating a generation of young people who are passionate about discovery, creative thinking, highly qualified and ready to develop in many fields of work and life of the industrial age. technology 4.0.
The program "Lion Heart Scholarship" will expire at 5:00 p.m. Wednesday, May 25, 2022. The scholarship is applied to candidates applying to study in one of the 10 majors of training at BUV, awarded by Staffordshire University or BUV.
To be considered for the scholarship program, candidates need to have completed high school with a grade 12 GPA of 7.5 or higher before the time of receiving the scholarship. In addition to the scholarship admission criteria, students need to supplement the certification / document confirming the candidate's difficult circumstances or health status issued by the relevant authorities and departments.
To facilitate the students, the application documents of the Lion Heart Scholarship can be in English or Vietnamese. However, candidates when applying for registration should have a certain English ability, equivalent to at least the IELTS Foundation level.
In addition to financial support, scholarship students enjoy the full benefits of BUV students: a British study program taught by 100% international faculty, an integrated international standard learning environment. Modern educational technology integration on campus is invested 25 million USD for phase 1, flexible schedule of 3 months of study – 3 months of internship to help students have the opportunity to practice right from the first year at the system. BUV's partners are large domestic and foreign companies / corporations, programs to support students from physical and mental to comprehensive and specialized skills as well as exciting student activities, …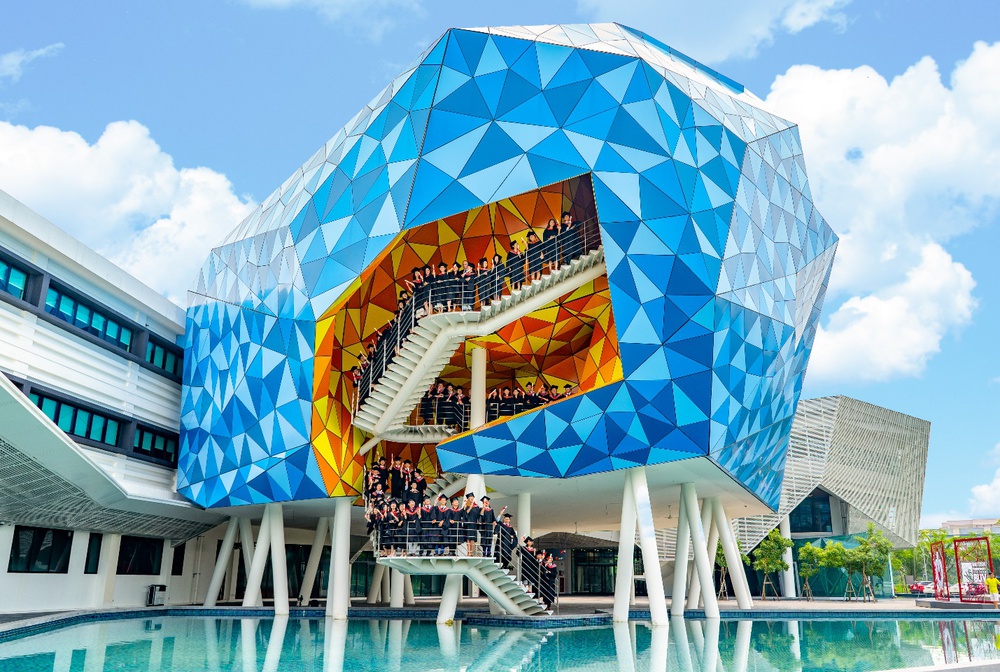 All application documents and related documents must be sent in person at the school or by post to:
Lion Heart Scholarship
British University Vietnam – British University Vietnam (BUV) – Ecopark urban area, Van Giang, Hung Yen
For more information, please visit https://bit.ly/HocbongTraitimSutu or contact hotline 0966 629 909 or email: [email protected].
https://soha.vn/tuan-cuoi-cung-de-ung-tuyen-hoc-bong-trai-tim-su-tu-tri-gia-1-ty-dong-20220519153549106.htm
You are reading the article
Last week to apply for Lion's Heart Scholarship worth 1 billion

at
Blogtuan.info
– Source:
Soha.vn
– Read the original article
here