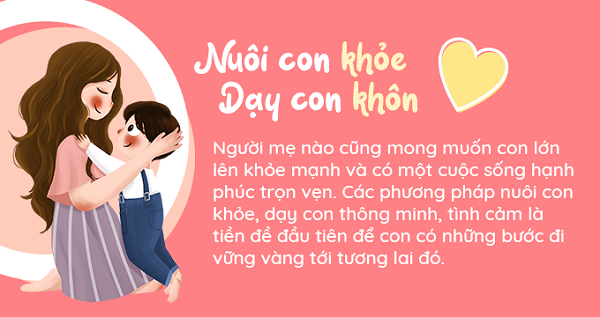 Recently, there have been tragic cases of students to the point of extremes and suicide. After these tragic incidents, most parents are worried. They think they know the child very well, but they either don't know the child at all, or they only understand superficial things. In fact, many children who are currently in a crisis cannot overcome psychological barriers, most of them belong to the group with a low sense of security.
We know that children often have strong attachments to their parents from an early age, and this attachment is formed during the process of getting along with parents. When growing up, what children need is not only to be met by their parents in terms of food and drink, but also to accompany them to protect psychological safety.
Psychology and emotions are like the human body, if not adjusted well, it is easy to get sick, so children who have formed a sense of security from a young age, the stronger their mental immunity.
Many parents worry and wonder, they always want to give good things to their children, but many children still do not have a sense of security, this can be explained by experts for the following reasons: this.

Why do many children today lack a sense of security?
During parenting, a parent's emotions, mental state, and tone of voice when communicating all affect a child's sense of security. In particular, the following 3 things can destroy a child's sense of security, parents should pay attention.
Parents often argue
The first cause may stem from the child living in a stressful family environment. In this type of family, parents often quarrel and quarrel in front of their children.
One study found that 6-month-old babies can be negatively affected by parental arguments. In addition, some other studies also show that not only children are negatively affected if they see their parents discord, but also adolescents (under 19 years old) are also very sensitive to problems occurring in marriage. parent's person.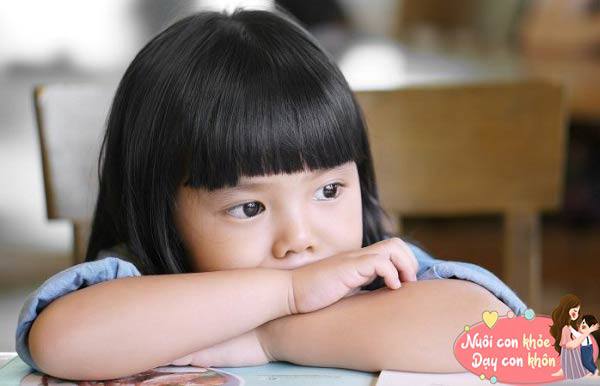 Many children who are currently in crisis cannot overcome psychological barriers.
That proves, at all ages, from birth to adulthood, children will always be affected by the way parents handle conflicts in marriage.
Disagreeing parents make children feel unsafe in their own home. Children are faced with questions about when their parents will divorce, when these "wars" will end, and are always afraid of "unannounced" fights.
Parents do not care about their children
If the child lacks parental attention, this situation occurs often, leading to the child being more sensitive.
When a child is cared for, cared for and close to them, he or she will feel valued and worthy of love. Without this, when growing up, children may have difficulty connecting with their surroundings, even with their loved ones.
Lack of care from others also leads to feelings of awkwardness in physical interactions in the child, or is likely to increase the need for closeness.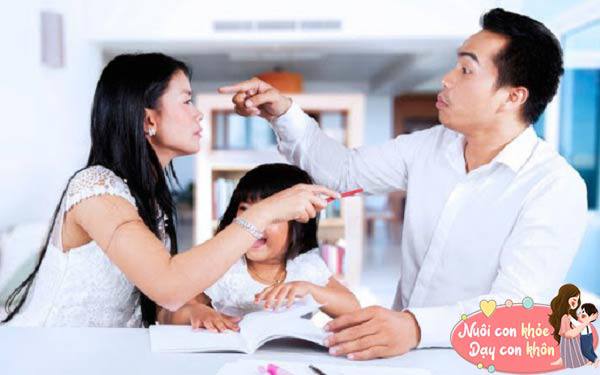 Parents often argue in front of their children is one of the reasons why children lack a sense of security.
Parents apply too strict educational methods
When educating children, many parents like to use their power to scare children, force them to be obedient and obedient.
When scolded, some children will bow their heads, neither cry nor say anything. The fact that children try to hide their feelings, often being scolded like that makes them feel like a superfluous member of the family.
As an adult, an accidental comment, a glance from another person can also make a child overly alert and suspicious of everything.

So how can parents help children build a sense of security and live a happier life?
In fact, a sense of security comes from a parent's steady and healthy love for their child during childhood, and is considered a higher psychological need than eating.
The harmonious family atmosphere allows the child to have spiritual satisfaction, to maintain a good mood and thus to feel more secure.
As for how you can help children build a sense of security and live a happier life, you can start from the following aspects: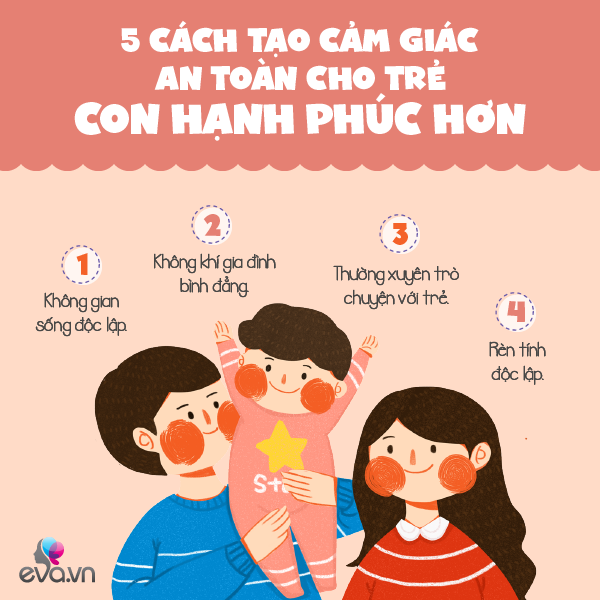 Create an independent living space for children
Many experts say that each person's sense of freedom is formed from an early age, which is not only a private living space but also a desire to make decisions and take responsibility for themselves.
Therefore, although parents always want to be loved and protected, they also need to help children build an independent, respectful life both physically and mentally.
A healthy living environment and a high sense of independence are prerequisites for promoting the intellectual development of children, helping to better bond love and affection in the family.
Create a close, loving family atmosphere
Not when the family is always happy, closeness is the best way to increase a sense of security and help children live happier lives.
In cases where the child encounters something afraid, confused, worried, unstable, etc., the presence of parents by their side to encourage, comfort, encourage and share will have a positive influence on the child. the development of children's confidence, flexibility and adaptability.
At the same time, this will help children be well prepared for a life full of changes later.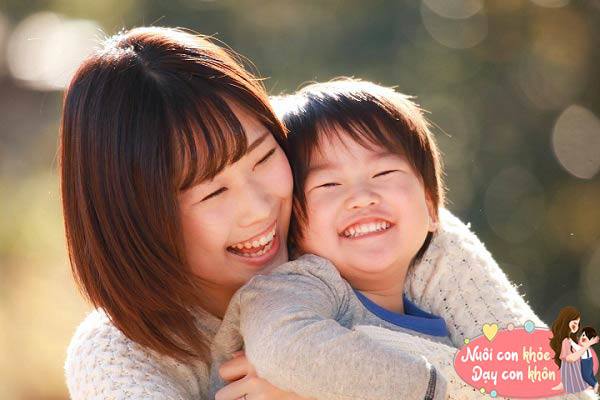 The companionship and closeness of parents is a good premise for children to have a happier life.
Talk to your child often
Parents often talk with children on an equal basis and build good relationships between family members.
Create a loving home environment for your child, do various games, sports activities, read books or talk more with your child about light topics, etc., can make children feel relaxed and happy.
The best way is that parents should often have frank conversations with their children, this makes it easier for them to share their private thoughts and feelings.
The purpose is for children to fully feel the love of their parents, so that children understand that their parents always accompany and love them.
Cultivate your child's independence and problem-solving ability
Cultivating children's independence and problem-solving ability can give them more control and a sense of accomplishment. When these two conditions are met, children will feel secure and have courage. to deal with life's challenges.
After all, if a child lacks a sense of security, it often has a lot to do with parenting style. Therefore, parents should pay more attention in educating and accompanying their children.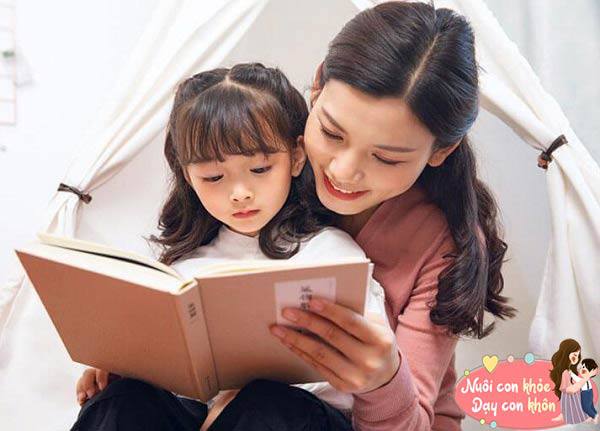 Create a loving family environment for your child, play sports, read books or talk more with them.
You are reading the article
These 4 things parents do every day, puberty children never get hurt

at
Blogtuan.info
– Source:
Eva.vn
– Read the original article
here