The National Cyber ​​Security Monitoring Center (NCSC) under the Department of Information Security under the Ministry of Information and Communications said that recently, this agency has regularly received feedback from people about their receiving calls. fake call.
"Although the majority of people are aware of scams through fake calls, even those who are tech-savvy and regularly update social news are still trapped. The reason is that these scams are too sophisticated and professional," commented the NCSC expert.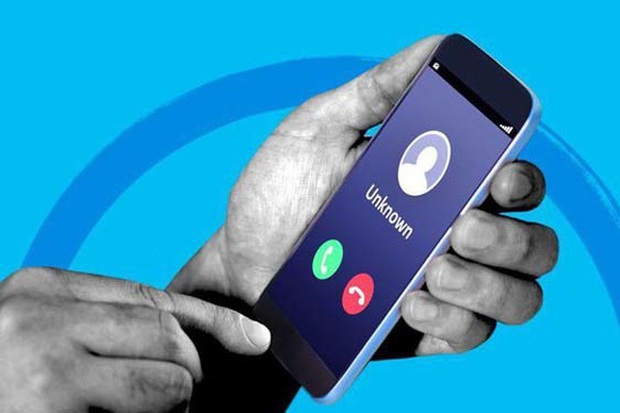 According to experts, in order to make users "fall into a trap", the object of fraudulent calls mainly hits the victim's greed or fear (Artwork: Internet)
Experts also added that, in fact, many people have had their information stolen to take advantage of phone calls. In order to make users "fall into a trap", the object of these scam calls is mainly to attack greed or fear.
Point out a number of common scenarios that are being used by many bad actors to scam people, the NCSC information center, including the scenario of bad actors impersonating the police force, the Procuracy, and the Court calling telegram informing the victim that the victim is involved in a serious case such as drug trafficking, escape accident, transnational fraud…
When the victim says that he is not involved or is not the crime in question, fraudsters will exploit personal information or say that the victim's personal information may be used to carry out illegal activities. acts of violating the law, thereby luring the victim to do his/her request.
"People should note that the functional forces, if working with people, will have invitations and summons sent to that person and work directly at the agency's headquarters, not online." NCSC expert analysis.
Another common scenario is a bad object impersonating an employee of an e-commerce platform, shopping mall, television station, lottery company, etc., calling or texting the victim to inform them that they are lucky. receive a high value reward of a certain program, urge the victim if he does not immediately fulfill the given requirements, he will not have the opportunity to receive a valuable reward anymore.
From there, the subjects ask the victim to provide the OTP code sent to the phone or give any other reason to ask the victim to provide information about the card or electronic banking account in order to steal money in the account. account.
In addition, many people also encountered calls pretending to be postal workers calling to notify receiving parcels; telecommunications staff call to notify the debt of charges; The electrician called to report the debt of the bill, threatened to cut off the power …
When receiving these fake calls, experts recommend that people absolutely do not provide personal information, phone numbers, home addresses, etc. to anyone without their identity and background. of that person, especially disobeying those who transfer money to designated accounts.
In addition, people can improve their knowledge and awareness to avoid becoming a victim of scam calls by watching videos made by some YouTubers telling about the process of being scammed or other situations. Built on true stories.
For example, YouTuber "Brother Detective" has created real fraud situations through the launch of the website Dauhieuluadao.com (Signs of fraud), with the desire to help users gain more knowledge and prevention skills. Avoid phishing attacks.
Previously, at the beginning of April, the NCSC Center and Google cooperated to launch the website DauhieuLuadao.com (Sign of Fraud) to raise awareness about online scams that are increasing in both method and number. This website provides typical scam situations, helps people to recognize the current popular fraud methods in Vietnam as well as in the world, and gives the "golden rules" in behavior to avoid fraud. help people prevent and protect themselves.
Since its launch, the "Signs of Fraud" project has become a topic of great interest, and the spread of this project has inspired many YouTube Creators. Since then, many YouTubers have produced videos with content based on real and typical scam situations, which many people warned about the NCSC Center.
Specifically, accompanying Google and NCSC to help people easily identify scams, this campaign has contributed to many famous YouTube content creators. YouTube content creators like Anh Detective, Hay Online, Little Detective, Old Lady Detective; or the creative groups BabyKopo Home, Rikaki Gaming, Dalin Vlog, and Saigon Teu stand-up comedy group have created videos and articles with topics around scam situations that often occur in reality, but still exist. Many people are subjective and gullible leading to being trapped by scammers.
You are reading the article
How to identify fake calls to scam people

at
Blogtuan.info
– Source:
Kenh14.Vn
– Read the original article
here