Yolo
Portrait of a woman who changed MC Quyen Linh's life
MC Quyen Linh's wife makes many people admire because of her bright academic path and good money making.
Good wife and good children
Quyen Linh has been married to Da Thao since 2000. After many years of living together, the home of the most expensive male MC in Vietnam is always admired by the public.
Behind that happy and majestic home, few people know, there is the nurturing hand of his wife Quyen Linh.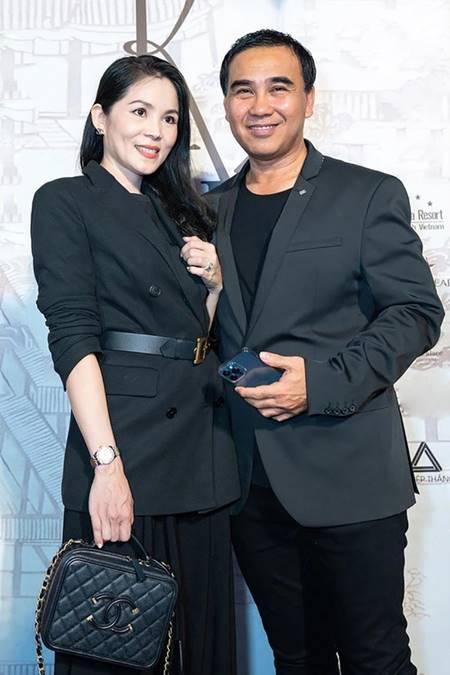 MC Quyen Linh and his wife.
Quyen Linh's wife was born in the central strip of land, although Da Thao's family is poor, they are very disciplined and educated. To overcome difficulties, she tried to pass and go to Ho Chi Minh City to study at university.
During the years of a student living in poverty, she had to save every penny, trying to earn money by all means possible to maintain her studies without being unfinished.
When she graduated from college, Da Thao worked for a Korean stationery trading company. With a keen eye and good knowledge, she advised the owner to exploit more Korean fashion products, a field that was rare and hot in the Vietnamese market at that time.
The beauty was assigned to be in charge of this segment and did it very successfully. At that time, her monthly salary was at 1000 USD/month. But just because I wanted to learn another foreign language and develop myself, I resigned.
After a while, seeing that the potential of Korean fashion was still open, she stood alone to sell this item with a nationwide network of stores. So the girl who suffered and worked hard every day became a successful hostess.
It is known that before meeting Quyen Linh, Da Thao had never loved anyone. Therefore, she is quite cautious about the love this actor has for her.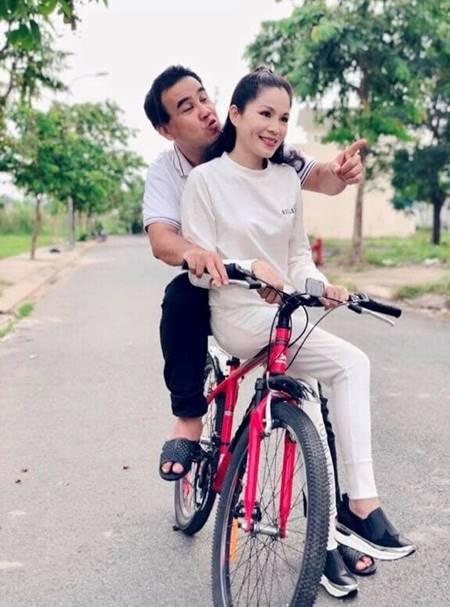 Having a famous husband, Da Thao also asserts that she is not inferior when she has a respectable educational path, a stable career and is very skillful in taking care of her family.
Until now, few people know, Da Thao is a quite successful and highly educated businessman with 2 prestigious university degrees.
Speaking of the first person to cuddle with him, Quyen Linh confided: "My family's property is mainly thanks to my wife. Economically, I admit I'm bad. I'm the type of artist who goes out into the world, worked for 10,000, used up 9 thousand, and didn't even bring in any money.
I'm not a talented person, I'm not handsome, but I'm a passionate person, in that enthusiasm I could be wrong."
The male MC affirmed that his family is as prosperous as it is today thanks to his wife's merit.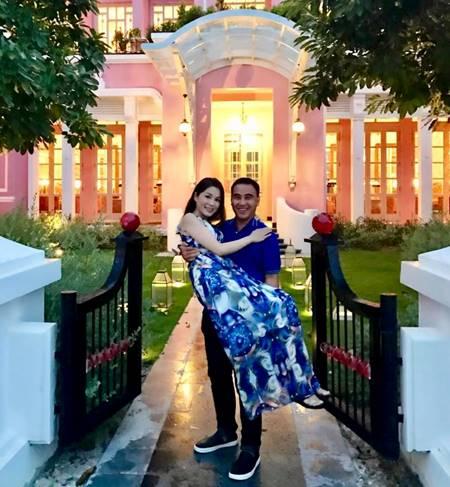 Not only successful on the career path, Da Thao is also a good wife and mother of the family. When Quyen Linh is busy filming and filming in the local area, she alone takes care of and teaches her children to be obedient and understanding.
Previously, in a TV show, MC Quyen Linh shared his feelings with his wife: "I realized one thing happy Husband and wife do not come from something far away, must have a car, a house, but understand and love each other.
For me, the most precious thing of all is family, getting you to be my wife, being the father of Cinderella and Chestnut…
I just want to say that I love my wife and children very much, thank her for everything, you deserve to be honored for the understanding and love that you have given me."
Big happy family
At the age of 53, MC Quyen Linh has a happy family and a successful career that many people admire. Not only is he loved for being a well-known MC for many years, but he is also praised by many viewers for his extremely simple lifestyle.
Although the income is high, the image of Quyen Linh is always associated with honeycomb sandals and bicycles. He also regularly donates money to charity, helping poor people.
The two children of MC Quyen Linh and his wife Da Thao are both beautiful and have many talents.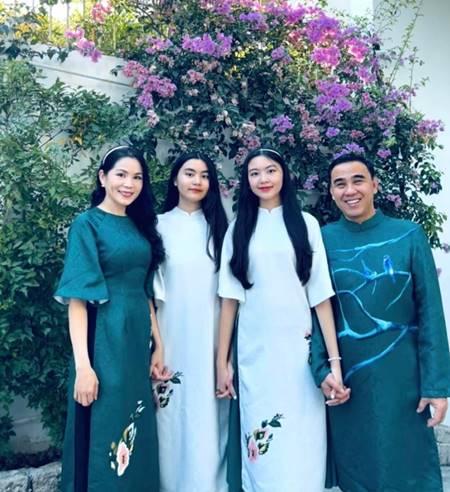 MC Quyen Linh's house often shares family photos on social networks.
On Facebook, male MC always wants to spread the positive and happy things of the family. The emotional interactions of the famous MC couple always make the audience excited.
Follow the Messenger
You are reading the article
Portrait of a woman who changed MC Quyen Linh's life

at
Blogtuan.info
– Source:
2sao.vn
– Read the original article
here