Công nghệ
Optimize technology system deployment costs with CMC Kubernetes Engine
On the morning of May 25, 2022, CMC Telecom held an online seminar for businesses on "Deploying Microservices Architecture with CMC Cloud with K8S and Auto Scaling services" on the Zoom platform.
In the digital transformation race, organizations and businesses need to "equip" with a highly available and scalable technology system and a stable and professional support environment. At the webinar, experts from CMC Telecom shared about outstanding features and benefits when using CMC Kubernetes Engine service through demo of K8s cluster initialization on CMC Cloud, application deployment and expansion system with Cluster Auto Scale.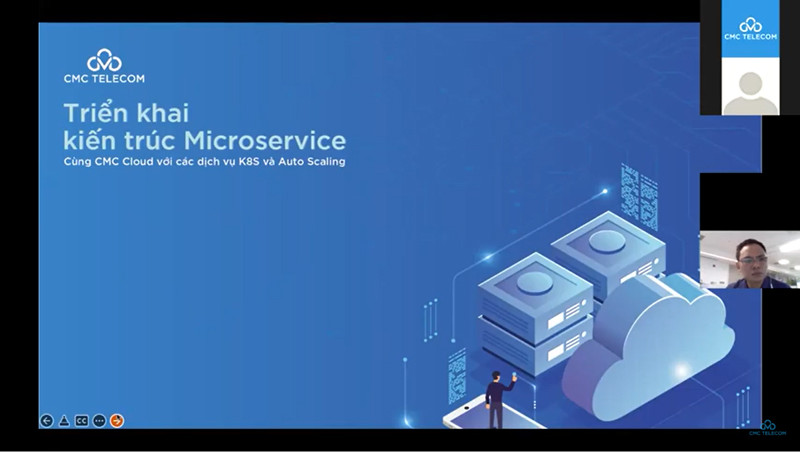 As a container orchestration platform built and deployed by CMC Telecom's technology engineers on CMC Cloud 2.0 infrastructure, CMC Kubernetes Engine will eliminate the worry of lack of resources, helping businesses not have to worry about deployment deploying infrastructure and managing K8s clusters, only need to focus resources on developing service features, thereby optimizing costs when deploying systems.
With an in-depth topic on technology, the event attracts the participation of IT, DevOps, who are interested in microservices, application development and system expansion.
At the beginning of the seminar, information technology expert, Mr. Nguyen Minh Quang – Service Consulting Expert – CMC Telecom introduced about microservices and limitations of one-block architecture in application development and system expansion.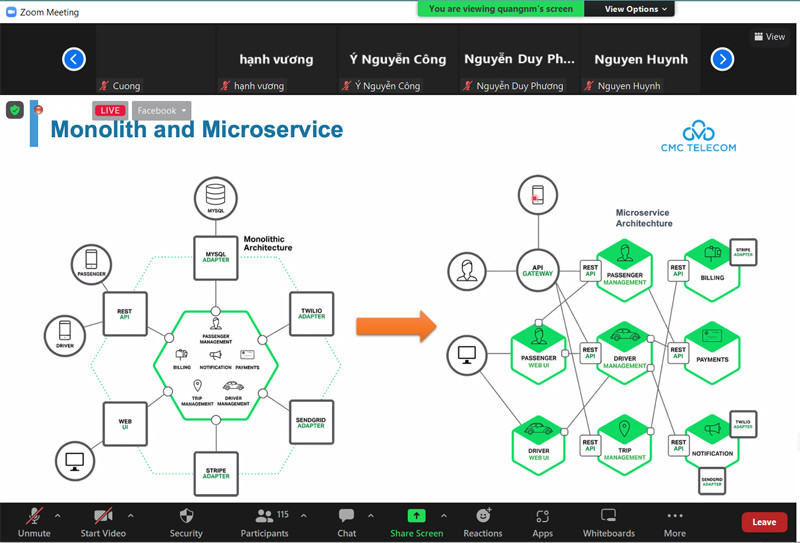 The most important content of the seminar, the speaker highlighted the outstanding features of CMC Kubernetes Engine and the great benefits that businesses will receive when using CMC K8s services: "In the current 4.0 era, Nowadays, digital transformation is happening in organizations and businesses. The first priority in digital transformation is to apply modern technologies to meet today's agile business platforms. Many business ideas need to be implemented quickly to meet demand, provide a better customer experience and improve internal processes, and CMC K8s will solve these problems."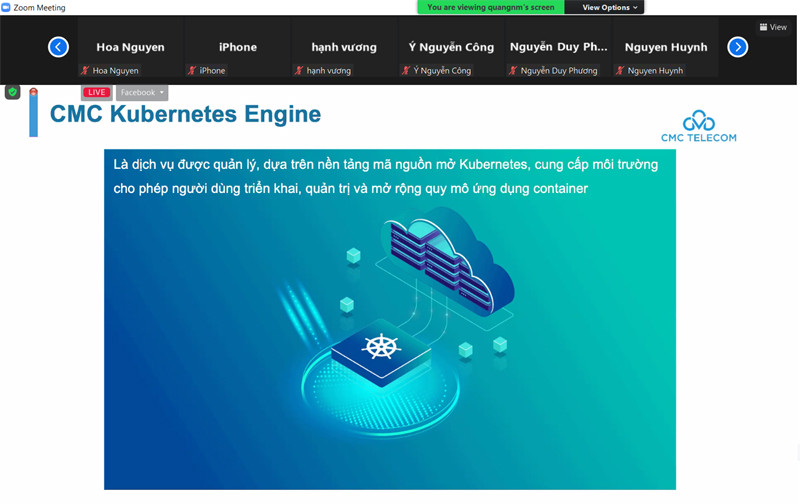 The demo of starting a K8s cluster on CMC Cloud was specifically presented by Mr. Quang for attendees to "see and hear" about application deployment and system expansion with Cluster Auto Scale, thereby recognizing and understanding deeply. more about the way and mechanism of action of CMC K8s. This is also the content that many event attendees are interested in and asked questions about the K8s cluster initialization.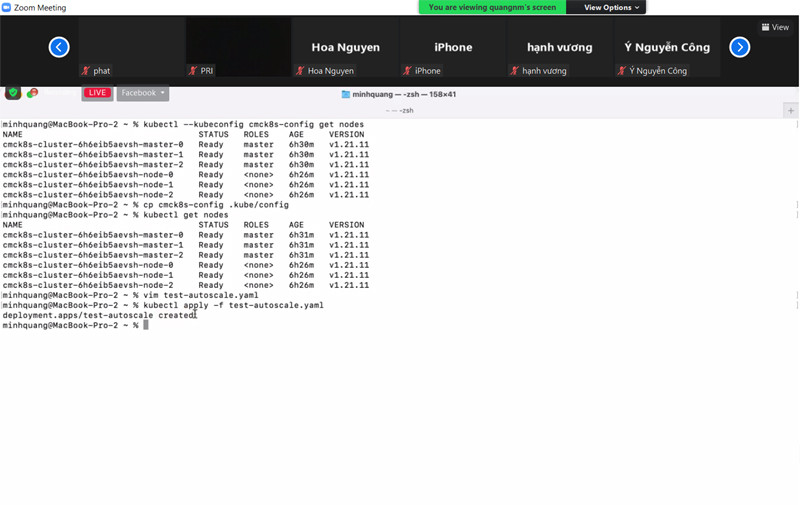 The seminar was livestreamed on the CMC Cloud fanpage. To follow the full webinar content, visit the link https://www.facebook.com/watch/live/?ref=watch_permalink&v=1026243881338657.
The conference was re-lived. To follow the full content of the webinar, visit the CMC Cloud fanpage.
For more information on digital transformation and exchange of experiences in technology applications for businesses, join the community https://zalo.me/g/psulql814
Thuy Ngan
You are reading the article
Optimize technology system deployment costs with CMC Kubernetes Engine

at
Blogtuan.info
– Source:
vietnamnet.vn
– Read the original article
here