Business
Electric car bubble deflates, technology students disgraced in China
According to SCMP, China's technology and electric vehicle industries, affected by the pandemic, have reduced recruitment, thereby putting a large number of new technology graduates at risk of unemployment.
In particular, official reports and local media have all noted the increasing withdrawal of recruitment by technology companies, which only happens when the Chinese economy is met with extremely bad news.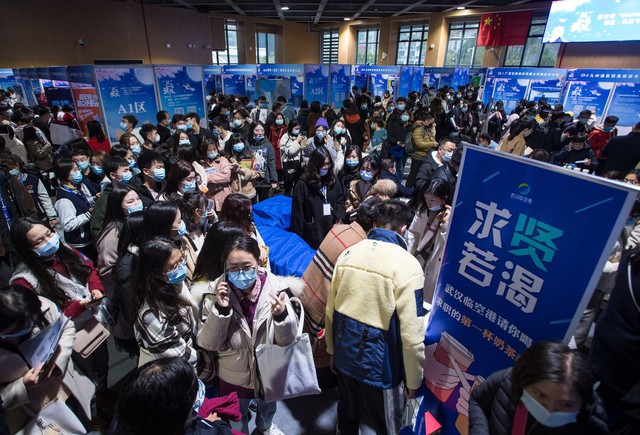 Jade Jiang, an algorithmic engineering student in Hunan province who will graduate next month, said her career path has been determined since January 2022 after signing a memorandum of understanding with Zhuanzhuan. through university. This is considered a unicorn in the startup village and is valued at more than 1 billion USD, so she has no doubts.
However, in early May 2022, the company unilaterally terminated this memorandum of understanding and offered to compensate 8,000 yuan, equivalent to 1,197 USD. It is worth mentioning here that Jiang's career became more murky when the recruitment season was over and it was difficult for her to find the job she wanted when she graduated.
"I was confused when I heard this news. I became extremely frustrated and tried to apply for jobs anywhere on job applications," Ms. Jiang said.
Jiang's story is just one of countless cases of contract cancellations in China when technology firms withdrew, especially those in the electric vehicle industry. On the Github platform, a document recorded at least 36 recent graduates whose contracts were canceled after a 3-party agreement between the school and the company.
Surprisingly, despite the provisions in the contract to protect new graduates, companies still withdraw from these agreements despite penalties or loss of reputation.
Lawyer Gao Wangnan of Jiangsu Liudian Law Firm said that these three-party contracts are often adjudicated by civil law, which is not as strict as labor law, thereby stimulating startups willing to pay fines to save labor costs.
Impact of the pandemic
SCMP reported that a series of industries in China, including electric vehicles, are being affected by the pandemic, accompanied by gloomy speculations about the economy. For example, in April 2022, the city of Shanghai did not sell any new cars. National sales of new electric vehicles sold in April also fell 38.3% year-on-year.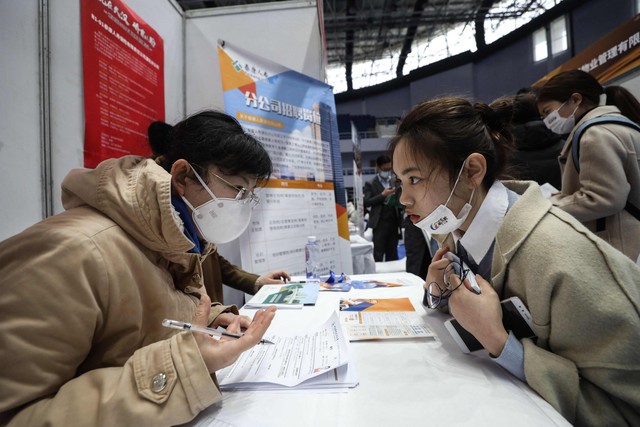 The decrease in revenue coupled with increased costs, disruption in the supply chain of materials and equipment, lack of production chips… has made a series of electric car companies or startups decide to give up recruiting more employees.
Answering SCMP, an algorithmic technology student, who asked to remain anonymous, said that he had signed a three-way contract with the school and the electric car company Li Auto in December 2021. However, by the end of April 2022, the position he was recruited for was no longer available and had to be re-interviewed for another position outside the industry. Of course, this student did not pass the interview and was terminated by Li Auto with only 1 month's salary as compensation. Of course, this amount of money was not enough to compensate the damage for this student, but Li Auto circumvented the law and avoided paying contract damages.
"If you haven't graduated with a degree, it will be difficult to find a new job. I will have to wait until the recruitment season a few months later because this recruitment period has passed, of course I will have to be unemployed for about that time", the student shared with SCMP.
Worst year 2022
The story above shows a bleak future with 10.76 million graduating students in China coming here. For the first time in more than 20 years, more graduates do not have a job offer than they did right after the hiring season.
Although the issue of job security for graduates has been causing headaches in China for the past few years, 2022 is said to be the worst time in recent times.
According to a report by the leading Shanghai law school "East China University of Political Science and Law", only one fifth of its graduates had found a job as of early May 2022.
The unemployment rate for 16-24 year olds in China as of April 2022 has reached 18.2%. Professor Lu Feng of Peking University said this number is even higher than that of major economies such as the US or Europe.
Official data shows that the urban unemployment rate reached 6.1% in April 2022, up 0.3% compared to March 2022.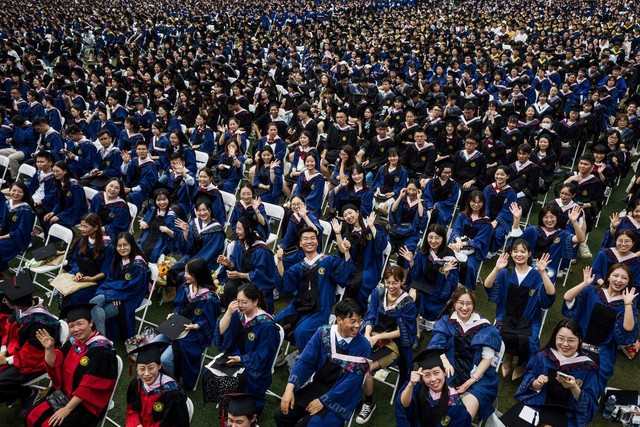 The technology industry, which has contributed a lot of jobs in the past 10 years, is changing direction when large corporations like Alibaba or Tencent reduce recruitment in the context of economic difficulties.
Aware of the situation, the Chinese government in May 2022 issued a number of regulations to help young people start their own businesses, and at the same time to encourage small businesses to recruit more employees, thereby partially solving the problem of self-employment. large graduates without jobs
Ms. Jiang, an algorithmic engineer who used to only interview tech firms, is expanding her resume to include outside industries. She recently received an offer from a state-owned enterprise in her hometown.
"Even though they are not a technology company, with my current situation, it is a good enough choice," said Ms. Jiang.
*Source: SCMP
https://cafebiz.vn/bong-bong-xe-dien-xi-hoi-sinh-vien-nganh-cong-nghe-bi-that-sung-o-trung-quoc-20220526150900687.chn
Following the Economic Lifestyle
You are reading the article
Electric car bubble deflates, technology students disgraced in China

at
Blogtuan.info
– Source:
cafebiz.vn
– Read the original article
here