Hot girl from Tay Ceri (real name Thu Ha) was born in 2002, Lang Son, Tay ethnic group. Recently, she attracted attention when appearing in the program "Perfect Confession". She scored with the audience when she appeared with her personality cut hair, sunny smile and smiling eyes. Before that, this beauty played the third person in the MV "There's someone behind you" by singer Thieu Bao Tram released in April 2022.
Recently, the hot girl from Tay Ceri suddenly appeared in episode 24 of the movie "Love the sunny day" part 2. She transformed into a friend named Vy, in the same drawing class with Van Van (played by Ngoc Huyen). The two were former classmates who recognized each other after many years of seeing each other again. In particular, Vy and Van quickly became "hard friends" when they both had idols who were the authors of the series Long Than – 2Win.
Although the land of acting is not much, but a few minutes of the appearance of the hot girl of the Tay Ceri people still received the attention of a large audience. The post introducing a new character on the VTV Entertainment fanpage has received more than 56,000 reactions and shares from the online community. The Tay Ceri hot girl was praised by the audience for her pure and sweet beauty.
In conversation with Vietnamese people, hot girl from Tay Ceri told her journey to overcome her past obsession with sexual harassment.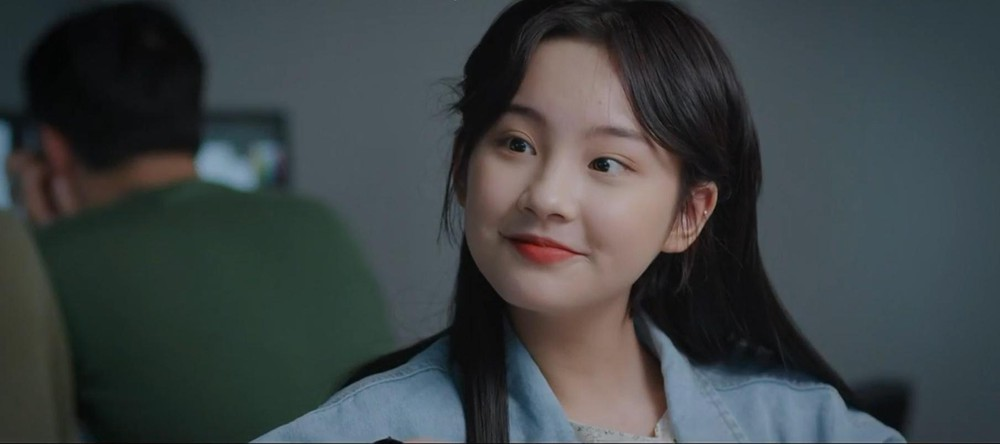 Appearing in the movie "Thuong on a sunny day" part 2, although she had little acting time, Thu Ha received a lot of attention from the audience. How do you feel when you receive comments from viewers about this role?
– I was quite surprised to be known by many people. Being so interested by the audience, I feel that I have more opportunities to be cast, work with many different professional crews and big brands. I am grateful to the audience, who have followed me day by day, helping me get closer to other audiences.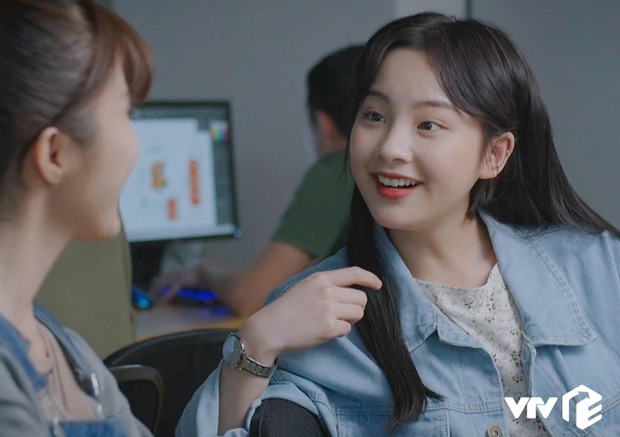 What fate brought Thu Ha to the role of Vy, Van Van's friend in "Love the sunny day"?
– Thanks to the help and instruction of a teacher, I had the opportunity to try my hand at the role of Vy in "Thuong on a sunny day" part 2 by director Bui Tien Huy.
Since when did Thu Ha pursue an artistic path?
– I started my artistic career when I was in 10th grade. My first job was as a photo model. As a girl, I really like the feeling of wearing makeup, wearing beautiful clothes and being photographed in front of the camera. When I was in 11th grade, I received more invitations to take wedding photos, take beauty photos…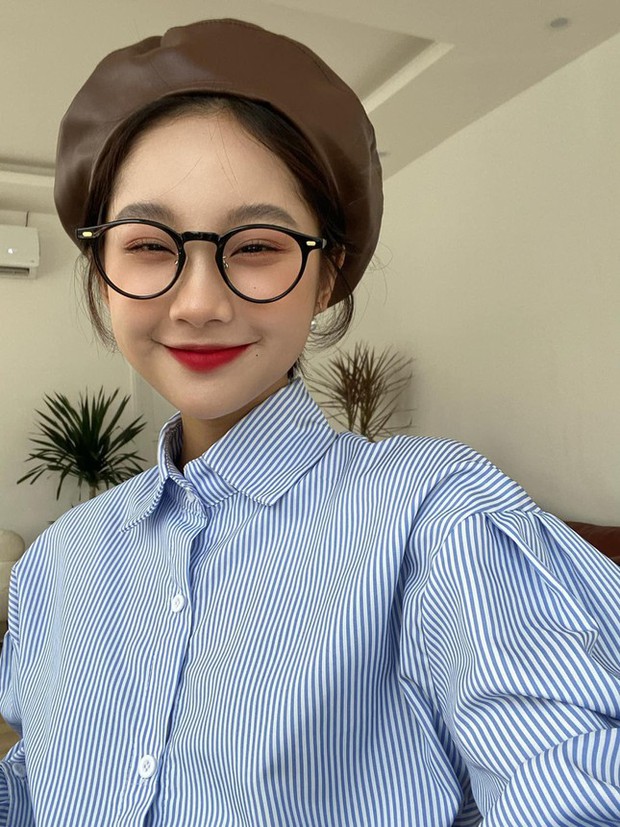 I don't know since when, I wish to become a professional model. An older sister noticed that passion and encouraged me to pursue it. I was determined to follow the profession since the age of 18. At first, my parents were not supportive because my family did not have any artistic activities.
When I asked for permission to work as a model, my mother reacted strongly and said that this is a career with no future and I might be fired. I spent a lot of time analyzing for her to understand, talking about future orientations, what I want… At that time, she understood and considered sending me to school.
At first, my mother oriented me to the acting profession. However, that time is probably due to fate not yet, so I started modeling work first. By now, I have received my debut role in a drama (laugh).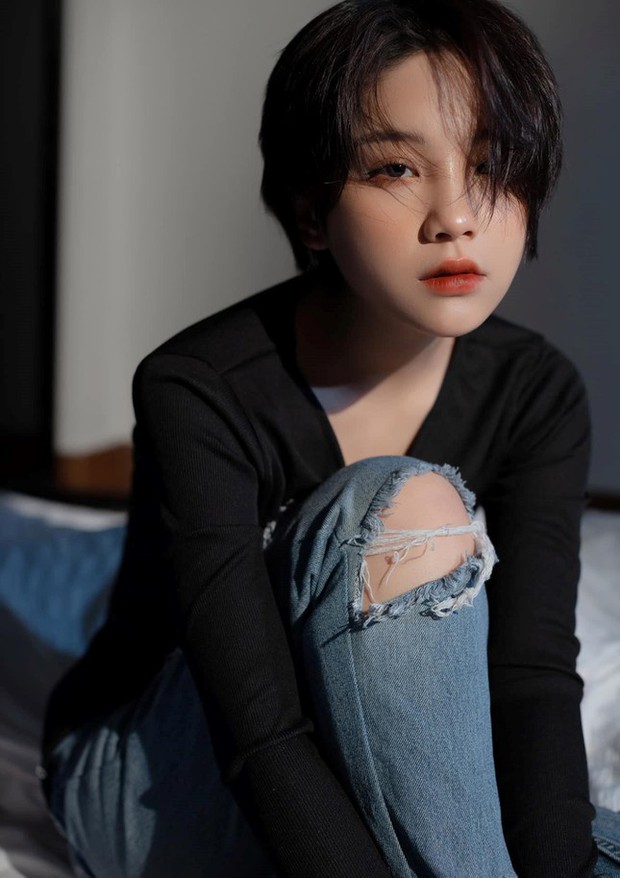 There is an opinion that, if you want to invade showbiz quickly, you need a scandal to attract attention. What is your orientation when pursuing an artistic path?
– I think I need to be serious and direct myself to a more professional image, assert myself and say no to scandals. I hope that with my efforts, I will have more opportunities to work with professional crews and receive support from the audience.
Not long ago, Thu Ha took on a role in the MV "There's someone behind you" by Thieu Bao Tram. What has this role brought to you?
– Firstly, I get the attention of the public. Second, I received more invitations to cooperate in work. For me, these are the first successes that Thieu Bao Tram and her team have brought after the MV "There's someone behind you".
It is known that in Thieu Bao Tram's MV, Thu Ha takes on the role of "green tea" and this role often receives many "stone bricks" from the audience. Have you been in a similar situation?
– Following the audience's reaction on social networks, I see a lot of critical comments. However, I think that this is just a role, so it cannot affect my outlook on life and artistic activities. I hope the audience doesn't misunderstand me, don't judge me by a role.
Thu Ha once admitted to being a victim of school violence and sexual harassment in the past. How did you overcome that fear and phobia?
– As I have shared, I have been a victim of school violence. At that time, I was depressed and hurt myself. Later, I spent my mother's money for breakfast to go to the bookstore to buy books that heal the soul.
Before that, I was sexually harassed by a friend's father around 6th grade. When the incident happened, I also asked my relatives for help but did not receive sympathy in return. I did not dare to share when my friend's father continued to harass me in the next school years…
From the events that happened, I hope everyone around will protect the children, protect the women so that they are always happy and don't have to suffer the same situation.
I myself have tried to bring myself positive energy, work hard, always keep an optimistic attitude, change my mind in the most positive direction. Since then, I have received more love from everyone. After hearing my story, the majority of the audience supported my positive attitude. They inquired and sent very long letters.
For me, that is the motivation to help me change and overcome those obsessions. When receiving attention, that pain will gradually lessen, at some point, it's just a story I tell for everyone to know and avoid.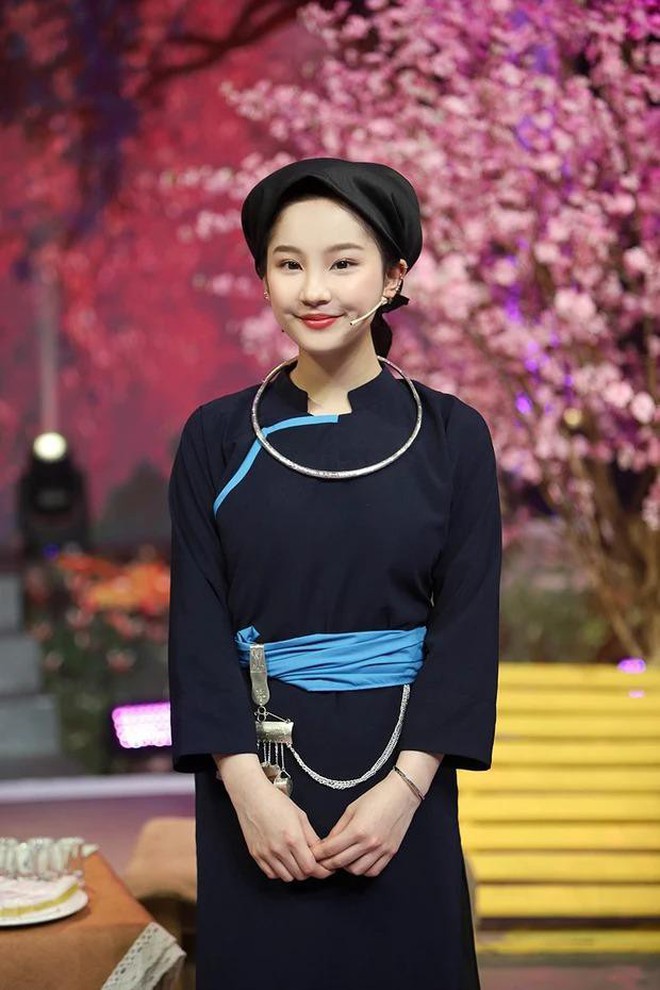 After learning that she shared on television her past experience of being sexually assaulted, how did her family react?
– When I heard about it, my mother called me. Mother and daughter talked on the phone and cried together for a long time. My mother blamed me for not telling her when it happened. She analyzed and told me stories she had encountered in the past. My mother wanted me to take care of myself more and showed me ways to prevent myself from being in such a situation again. My mother cares about her daughter more. It is a family love that I always cherish.
In your opinion, is there any way to protect and prevent those around, especially children from becoming victims of sexual harassment?
– First, we need sex education for children. Second, families, schools and the media need to provide information to children and women about protecting themselves against sexual harassment. Victims of sexual harassment can seek help from the competent authorities when they find themselves in such a situation. Unfortunately, becoming a victim of sexual harassment, the family should be a place to listen to, not a place where harsh or inappropriate words are used.
Thu Ha has a new plan and goal for her work in the future?
– I hope to be able to develop myself more in terms of acting in the future. I hope to be able to participate in many casting sessions, have the opportunity to participate in many movie and MV projects, and come closer to the public with my own efforts.
Thank you Thu Ha for sharing the information!
Clip: Hot girl from Tay Ceri transforms into a friend named Vy who studied in the same drawing class with Van Van (played by Ngoc Huyen). (Clip source: VTV Entertainment)
You are reading the article
"My mom cried when I told her about my abuse."

at
Blogtuan.info
– Source:
danviet.vn
– Read the original article
here