Thị trường
5-6 times more expensive than chicken eggs, this kind of egg is likened to a 'ginseng' that is sought after by housewives
The type of egg is only as small as a chicken egg, but the shell is colorful from greenish gray to light brown, dark brown…. quite fancy; Pheasant eggs are likened to a great tonic like 'ginseng' which is causing many housewives to order and process many dishes.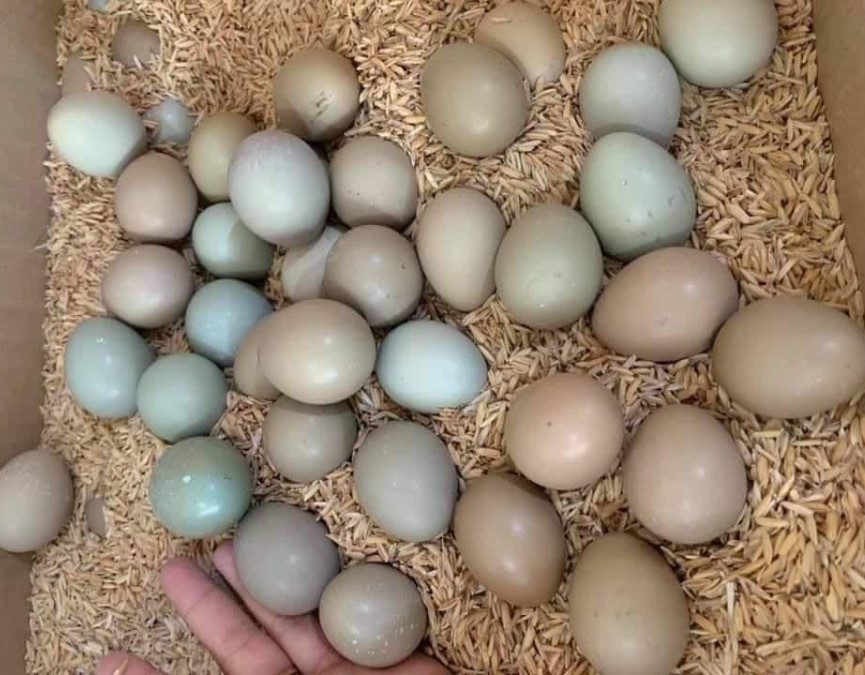 5-6 times more expensive than chicken eggs, eggs are likened to 'ginseng' and are bought by housewives…
With a market price of 12,000 – 18,000 VND / fruit and 120,000 – 180,000 VND / dozen, pheasant eggs are the type of eggs ordered by many housewives to nourish the whole family.
At this price, pheasant eggs are 5-6 times more expensive than our chicken eggs, so why is it that despite being expensive, pheasant eggs are still bought by many people?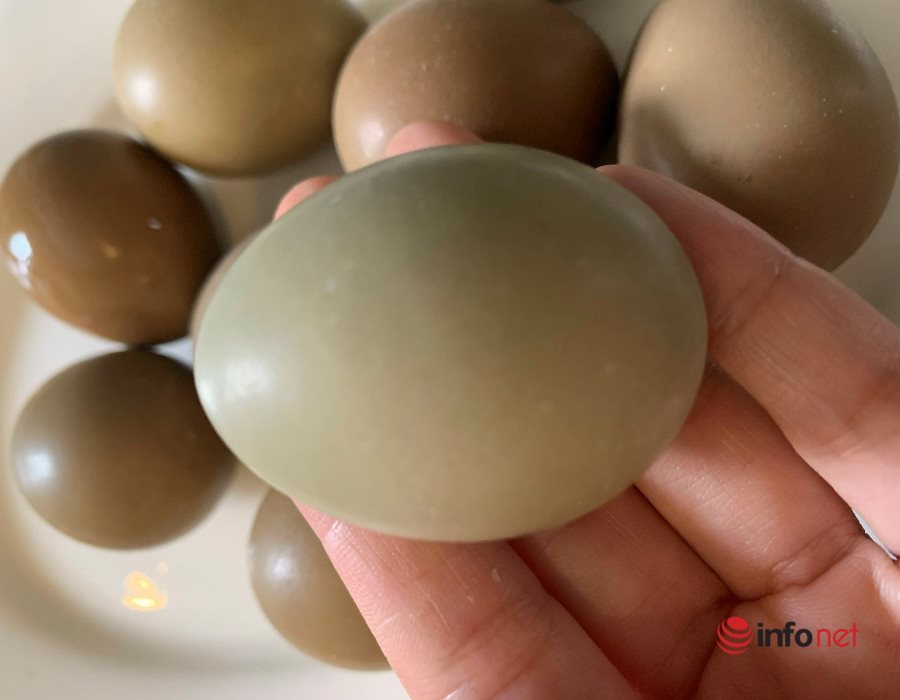 Pheasant eggs are only as small as chicken eggs, being sold on the market for 12,000 – 18,000 VND/fruit.
Share with PV Infonet, Ms. Thu Huong, who specializes in selling vegetables and fruits in Da Lat with pheasant eggs in Hoang Mai district (Hanoi), said: Pheasant eggs are like ginseng, no matter how they are processed, the eggs are always fresh and nutritious. Eggs are very good for the body, especially those who are malnourished, sick or pregnant.
Pheasant eggs are as small as a chicken egg, the yolk is more than the white, the eggshell has many colors such as green-gray, dark green, dark brown, or has light yellow, pink-colored fruit…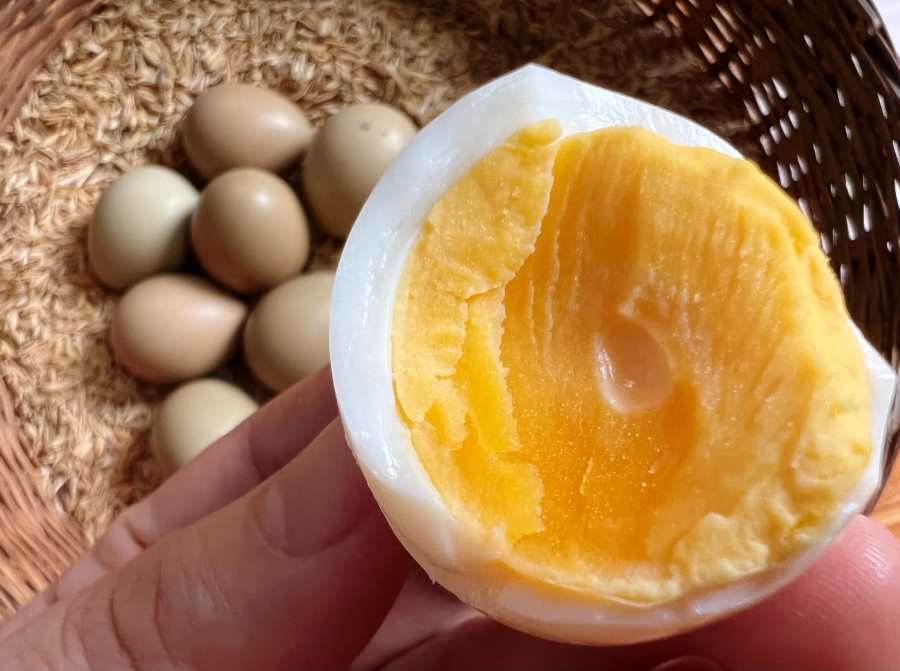 The yolk is more than the white, boiled pheasant eggs are very delicious and nutritious…
"The production of pheasant eggs is not regular, so the quantity of goods arriving in each batch is not much, I have to stay at the farm for a whole week to get the goods back once, only about 200-300 eggs at a time. Some women only dare to buy 20-30 fruits, but there are also women who order up to 40-70 fruits each time; Therefore, each time the eggs arrive, it is only enough to pay for the previous orders," Huong said.
According to Ms. Huong, because many nutrients are not much in quantity, pheasant eggs always keep their prices and have high prices. 180,000 VND/10 pheasant eggs are common prices in the market and are grade 1 eggs.
Also selling pheasant eggs, Phuong Hoa in My Dinh 1 (Nam Tu Liem district, Hanoi) only sells for 130,000 VND/10 eggs.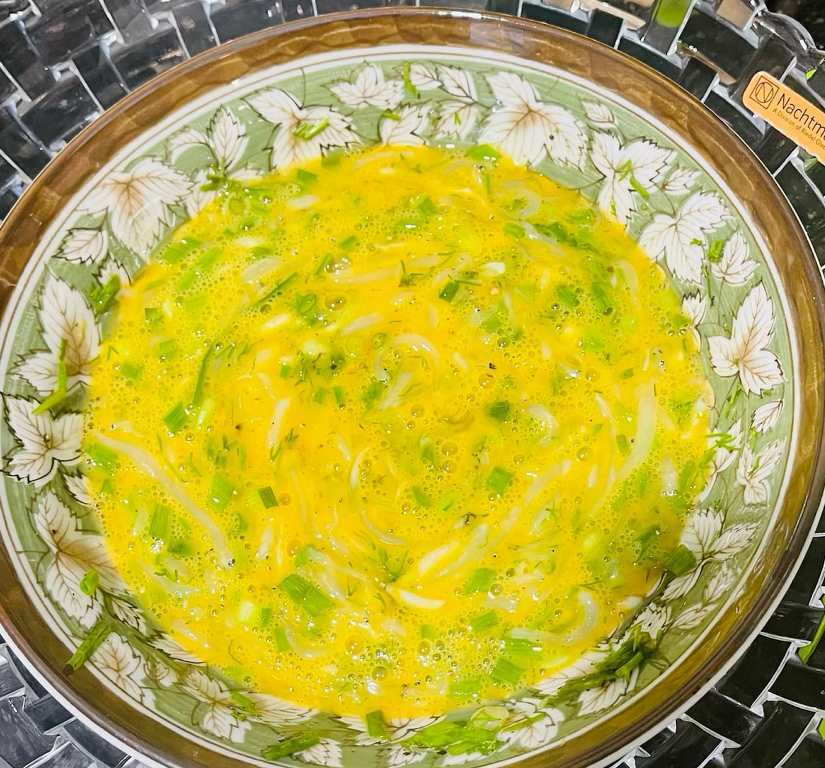 The fish is beaten with pheasant eggs, scallions, dill… and then fried.
Ms. Hoa said that her eggs were taken from the farm, so she got a good price, because she sold many other foods, she ordered them to be sold together to thank customers because this type of egg is known as nutritious and is loved by many housewives. asked for.
"The simplest pheasant eggs are boiled or can be fried, cooked in porridge, and are very delicious. There are guests who are pregnant women often order to nourish. Because the goods will be available once a week, I often advise customers if they eat a lot, order weekly for fresh eggs, don't take too many at once and keep them for a long time," said Ms. Hoa.
Hearing the seller introduce this nutritious egg, Ms. Nguyen Mai (Hai Ba Trung, Hanoi) also ordered 20 eggs for the first time to try. After that trial became an addiction, now there are pheasant eggs in the house all the time. Most of the time, I order because the place sells them, they also collect orders for a whole week to return the goods.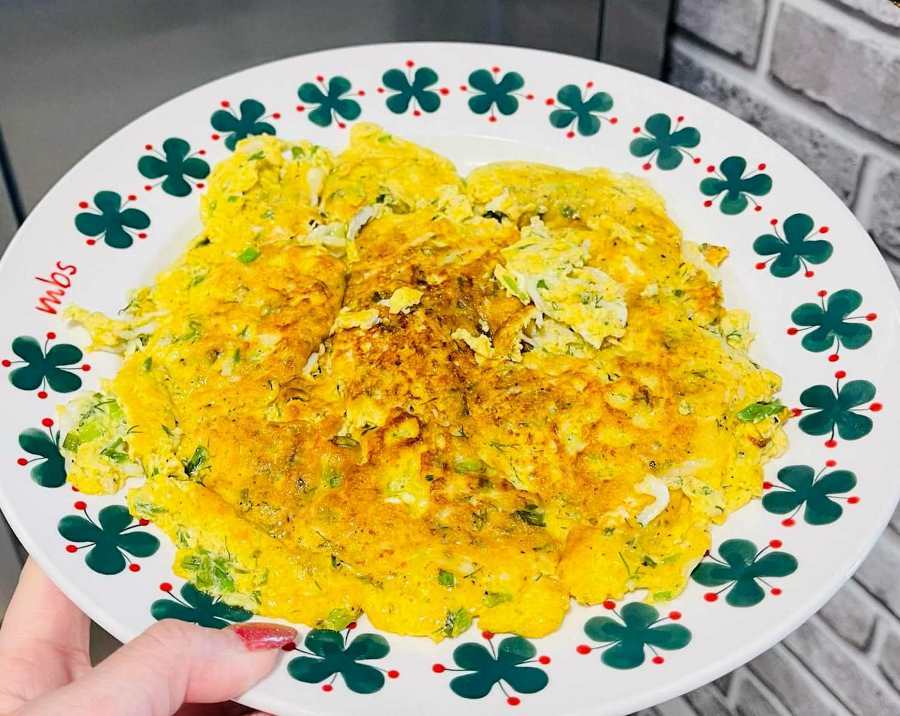 The pheasant egg dish is coated with golden yellow fish, very delicious…
According to Ms. Mai, the first dish she brought was boiled pheasant eggs. When eating, the eggs are extremely delicious, the whites and the yolks are soft, even if boiled thoroughly, the yolks are not dry, and when eaten, the neck is not as tight as chicken eggs.
The second dish, she beat pheasant eggs with fish, scallions, and dill to fry, the egg plate was golden, delicious and nutritious.
In addition, Mai also brings pheasant eggs to prepare omelets to eat with bread for breakfast for the whole family or to cook porridge, soup, cakes …
Laureate
You are reading the article
5-6 times more expensive than chicken eggs, this kind of egg is likened to a 'ginseng' that is sought after by housewives

at
Blogtuan.info
– Source:
infonet.vietnamnet.vn
– Read the original article
here