Thị trường
After the land fever, which real estate will bring money to investors in 2022?
Currently, the types of real estate such as resort villas, townhouses or subdivision plots are showing signs of cooling down. Meanwhile, another type of investment is being interested, can bring cash flow, is sustainable…

According to data from the Foreign Investment Agency (Ministry of Planning and Investment), as of May 20, the total registered foreign direct investment (FDI) capital in Vietnam reached nearly 12 billion USD, down 16. 3% over the same period in 2021.
Real estate business ranked second in the list of industries attracting FDI in the first 5 months of the year with nearly 3 billion USD, accounting for nearly 26% of total registered investment capital. Notably, this number increased sharply compared to the same period last year ($1.05 billion). Looking back at the first 4 months of the year, FDI in real estate also reached more than 2.8 billion USD while the same period only reached 778 million USD.
According to the Ministry of Construction, although the global economy has been heavily affected by the COVID-19 pandemic, Vietnam's selective investment attraction policy is in the direction of reducing quantity, increasing quality. eliminating small-scale, low-value-added projects began to take effect.
Over the past time, the continuous growth of FDI inflows into Vietnam has created a bright door for industrial real estate. Ms. Trang Bui, General Director of Cushman & Wakefield Vietnam shared at the Vietnam Industrial Real Estate Forum 2022, in the last 5 years, FDI inflows into the Vietnamese market have especially flowed into the manufacturing sector. and real estate. Due to the Covid-19 epidemic, in the last 2 years, this capital flow has decreased, but if we look at FDI projects in real estate and real estate development in the first quarter of 2022, it is very positive. Registered foreign direct investment (FDI) capital into Vietnam's market is 3.2 billion USD, disbursed up to 4.42 billion USD, the highest increase in half a decade, the largest capital attraction sector is industry. manufacturing and real estate.
"If in the period 2017 – 2018, foreign capital inflows into Vietnam's real estate focused mainly on the housing segment, now shifting to other real estate development, such as industrial park real estate, tends to be very clearly," said Ms. Trang.
According to Ms. Trang, in the first quarter of 2022, there was a large transaction with a value of 600 million USD in the office real estate segment in Hanoi, making the proportion of this segment high, but the total transaction value of real estate Industrial park products also accounted for 28%.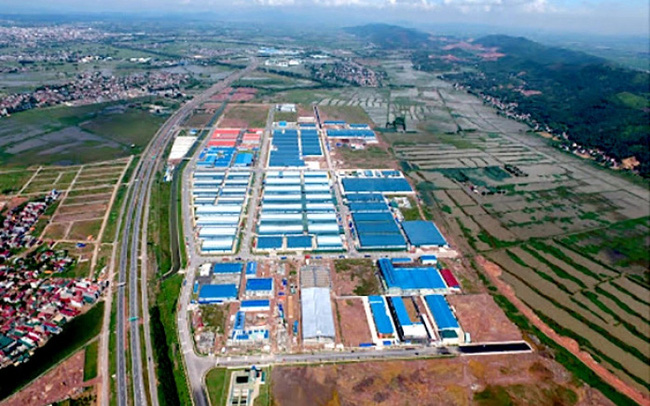 "When talking with foreign investors, it is clear that the interest in housing real estate development in central provinces such as Ho Chi Minh City is clear. Ho Chi Minh City, Hanoi, but in the past 5 years, the number shows that there is an emerging trend of industrial park real estate, led by provinces with large transactions in industrial real estate investment and logistics centers. such as Bac Ninh, Binh Duong, Ba Ria, Long An…", said the leader of Cushman & Wakefield Vietnam.
In particular, big names like Samsung have announced accumulated investment capital of more than 18 billion USD in Vietnam, by the end of 2021. This investment package has contributed to building strong confidence in the growth of the market. Vietnamese market in the eyes of investors around the world.
According to Ms. Trang Bui, big-name real estate developers also participate to support foreign businesses in investing and expanding production factories in Vietnam. Industrial real estate developers have grown strongly in recent years, especially developers in Vietnam who can compete with other countries in the region.
It is estimated that 2 billion USD of capital has poured into the construction of industrial infrastructure, logistics and warehousing into Vietnam, with many big names attending, many investors watching and interested in expanding investment in Vietnam. Male. Some investors who have poured capital into Vietnam continue to have plans to pour capital, for example, an investment fund that has invested in residential real estate and industrial zones, is continuing to open a second fund to increase investment.
"Mostly, investors like to expand and have a higher market share in the Vietnamese market. New investors too, want to deploy quickly, expand the market, expand the portfolio in this period," said Ms. Trang Bui.
Ms. Trang Bui said that one of the factors investors are interested in when investing in the Vietnamese market is the general context of Southeast Asia and the stable VND compared to other foreign currencies like Thailand. , Indonesia… This is the first attractive factor when investors make a commitment to invest in a certain market.
Joining many trade agreements (FTAs), boosting exports helps strengthen Vietnam's position as an attractive destination for manufacturers – as part of the supply chain, from which demand for any industrial real estate will increase.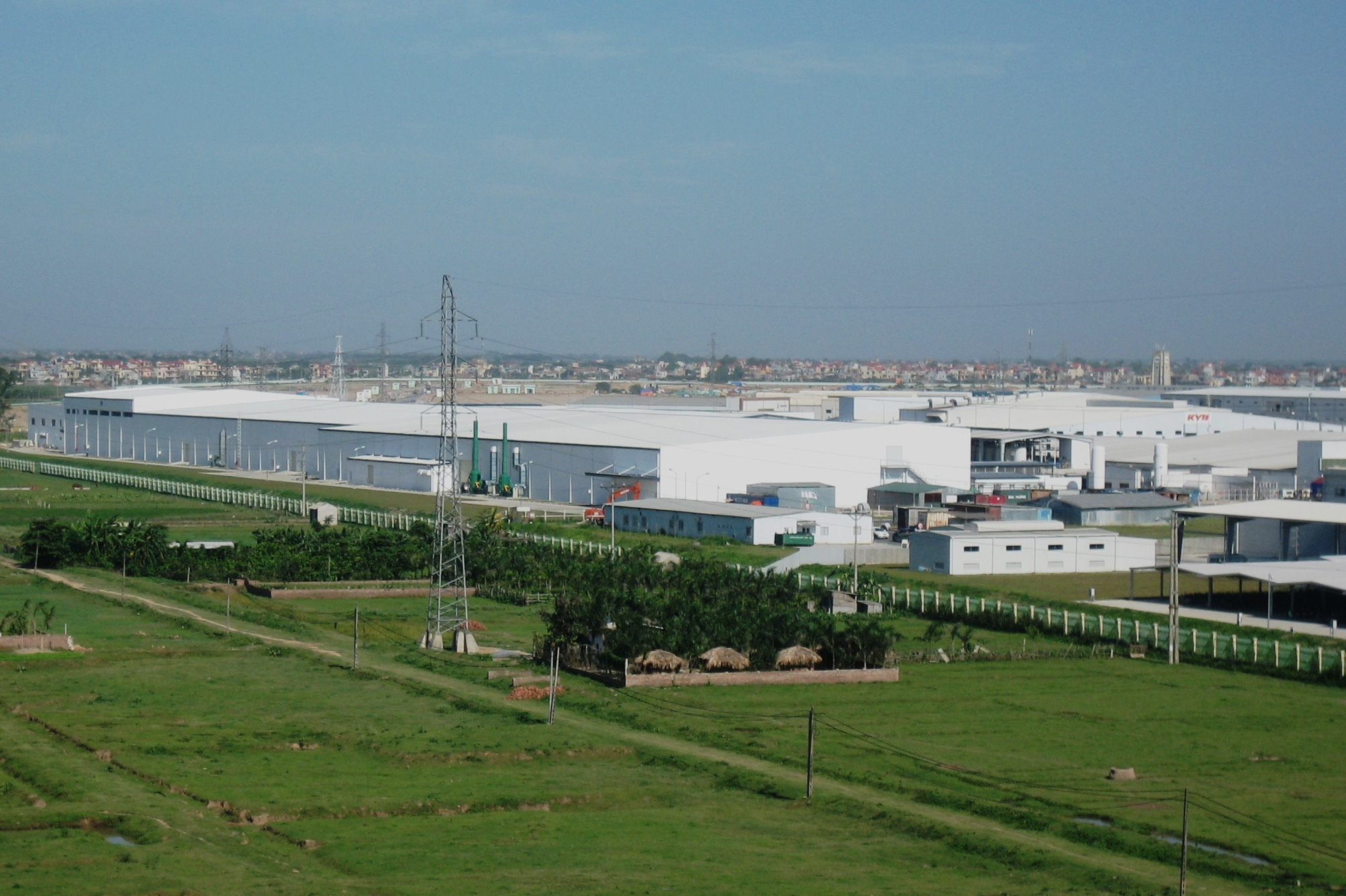 Besides, it can be mentioned the strategic location, located between China and Singapore. China's gradual transition from a labor-intensive basic industry to a new step in the value chain has created a wave of factory relocation out of the country to Southeast Asian countries – bringing benefits for the whole region, including Vietnam. Investors are constantly searching for industrial and logistics properties through joint ventures with local industrial developers or acquisitions of land and operational properties.

Ms. Trang Bui said that Vietnam is rapidly transforming in terms of property development in both logistics and industrial real estate, currently 60% are traditional warehouses, and the trend is to shift to Grade A real estate and B warehouses. There is also integrated real estate and an interest in sustainable development. Currently, the construction of Logistic cities in the North has begun, with a scale of about 200 hectares – which is positive news, Ms. Trang Bui said.
Another positive trend is that the lessee who previously committed 2-3 years, now has a longer-term lease. Cushman & Wakefield's forecast, in the next 5 years, about 40,000ha of industrial land will be supplied to the market; Warehouses are also interested in new and fast investment, expected to grow by 22% by 2025, there will be standard A and B warehouses – which is good news for the real estate industry in general. In which, Ba Ria is continuing to contribute a large supply in the coming time.
The industrial real estate market is forecasted to witness strong growth in the next few years, especially when international investors are actively looking for space to serve construction and development. data centers in Vietnam.
Mr. Vo Van Muoi, General Director of Kim Thinh Phat Real Estate JSC, said that industrial real estate is a potential form and a trend in the coming time.
According to the leader of this business, in recent times, types of real estate such as resort villas, townhouses or subdivision plots have developed very strongly and its value has increased somewhere. 5 times, there are even areas that increase up to dozens of times. However, the development of these types is tending to slow down, especially when epidemics break out.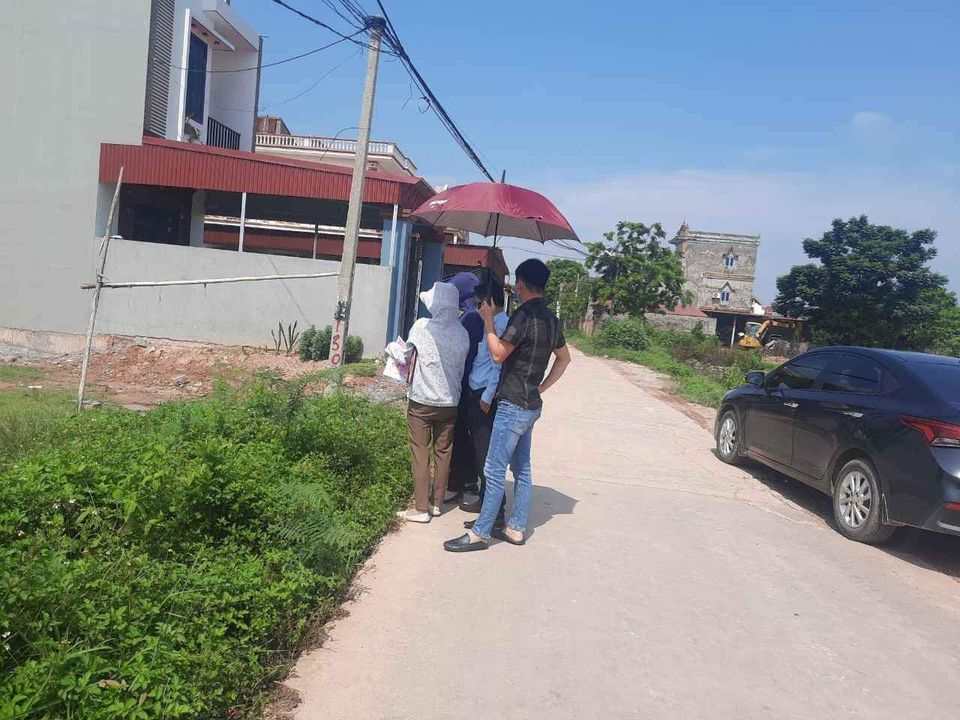 Meanwhile, another type of investment is attracting attention, which can bring cash flow and is more sustainable than real estate near industrial zones. In the past time, many investors have won big by pouring money into real estate near the industrial zone.
"Industrial real estate is usually a game of the big guys, retail investors have very few opportunities to participate. However, individual investors, if they invest in real estate near the industrial park, they will not be able to participate. great profit opportunities.
However, risks cannot be avoided. Therefore, investors participating in this segment must pay attention to legal and planning issues. It is completely possible to see where a land plot is located inside, outside or bordering the industrial park, …", the business leader said.
Mr. Muoi said that there are three phases to invest in land adjacent to the industrial park. The first is the period when there is only initial information about the project, although there are many risks but high profits. When new project information is available, the land price is usually very cheap, about 1-3 million VND/m2. This is also the period when soil fever is very likely to occur.
The second stage is the implementation phase, now that the legal information has been completed, the industrial parks have been shaped, investors will begin to deploy infrastructure, construct factories, factories, .. This is the period of the best price increase and high liquidity, very easy to buy and sell.
The third stage is when everything is clear, this is not the time of capital gains investment but cash flow investment. Investors can choose premises in prime locations to run inns for workers, or homes for senior professionals,…
Therefore, according to Mr. Muoi, investors must consider when to put money down and at what time to withdraw.
According to Toquoc.vn
You are reading the article
After the land fever, which real estate will bring money to investors in 2022?

at
Blogtuan.info
– Source:
infonet.vietnamnet.vn
– Read the original article
here