Tech
Chinese company denounces Meta's VR glasses as just a 'toy', claiming that its new product offers the perfect metaverse immersive experience
StepVR – a Chinese virtual reality (VR) hardware manufacturer – is preparing to launch a product for users to immerse themselves in virtual worlds. This is something that founder and CEO Guo Cheng says will go far beyond the Oculus headset from Mark Zuckerberg's Meta corporation, because what his competitor owns is just an item. "small toys".
According to Guo, called VR Gates01, StepVR's new product is a large, outdoor box that will allow people to step into the virtual world and experience it in a way that a simple headset can't. can do.
The kit, which includes a VR headset, a vibration-sensing vest, a motion capture glove, and an omnidirectional treadmill, will be available in July.
"You can unburden yourself and fulfill your dreams in the metaverse," Guo said in an interview at the company's Beijing office last weekend.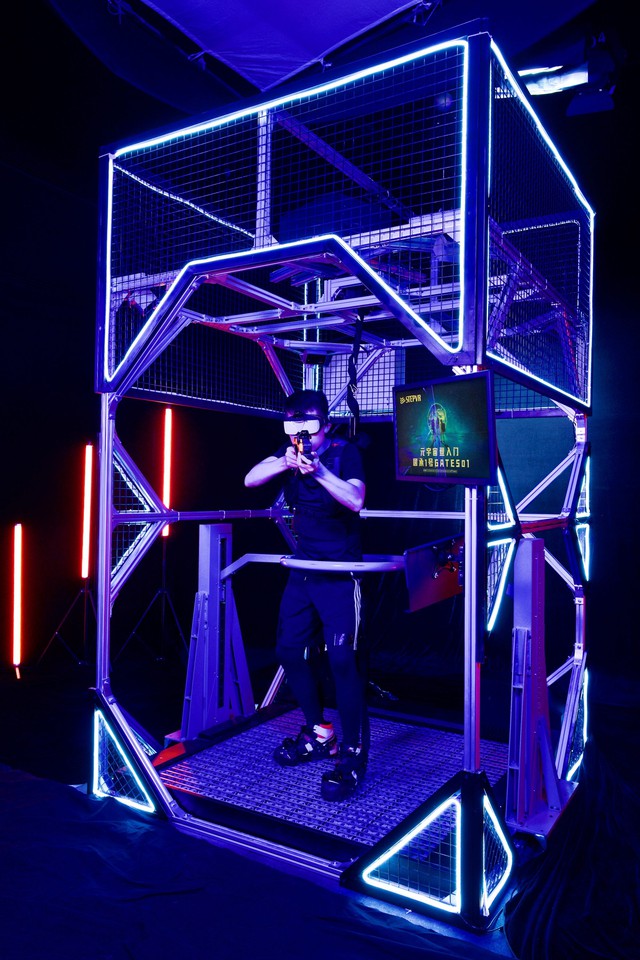 However, "complete immersion" That's not the only thing that distinguishes VR Gates01 from Oculus products and other VR headsets.
To experience Guo's futuristic overall vision, Chinese consumers will have to visit one of the traditional virtual reality stores to experience StepVR's latest product.
A company representative said in a press release that a consumer version of Gates01 will be available at a later date. For now, CEO Guo did not disclose the wholesale price of the current system for businesses, but he said the final home version could cost consumers between $2,000 and $2,500.
The company plans to start selling the current version of the product in Japan, South Korea, the Middle East, North America, and Europe next year.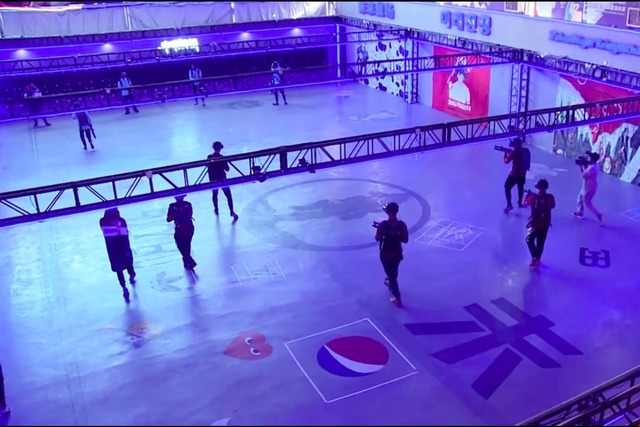 Guo founded StepVR in 2013 after spending a decade working in the field of wireless sensor networks in the Netherlands. To date, the company has raised $15.41 million in venture capital from private investors.
Of course, Gates01 isn't the company's first product to promise an immersive VR experience. In 2019, the company launched Future Battlefield, a type of e-sports arena where people equipped with VR equipment to compete against each other.
That product has been sold to 140 traditional VR game vendors in China, and it has been popular in cities not affected by Covid-19 restrictions, according to Guo.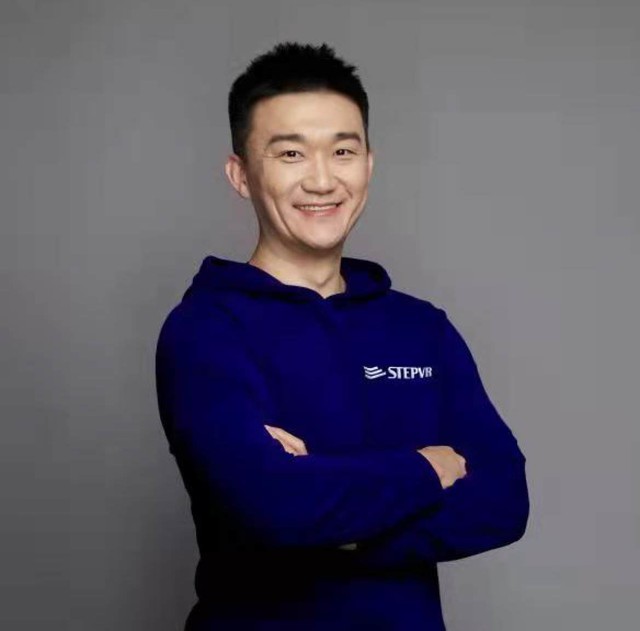 StepVR is one of many companies looking to capitalize on growing interest in the metaverse, a concept of the next generation of the internet that encompasses three-dimensional virtual space. Virtual reality devices are expected to be the main way for consumers to experience the metaverse.
Guo said most of the technology his company has amassed over the past nine years has been used to develop VR Gates01.
Covering an area of ​​3 square meters, with a height of 2 meters, the system is similar to other elaborate VR products that have been displayed in shopping malls across China in the past. Other elements of the Gates01 system are laser positioning and force feedback to allow players to experience VR games just like in the movies, according to Guo.
Guo compared the experience of entering Gates01 with the fully virtual world experience depicted in the blockbuster movie Ready Player Onebased on the novel of the same name by Ernest Cline.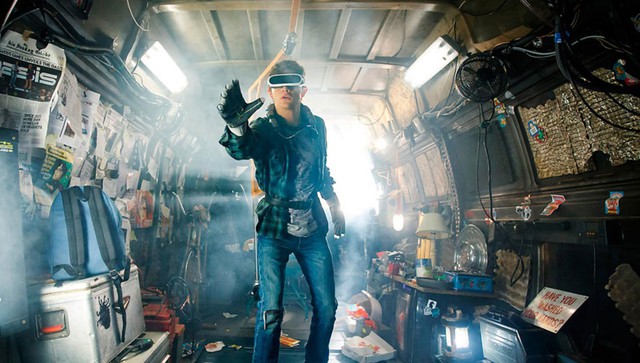 Of course, a vision of the future like this is also being pursued by many of the world's major tech companies, in their quest to find the next big consumer platform after smartphones.
Mark Zuckerberg found the idea of ​​the metaverse so appealing that he changed the name of his company to Meta from Facebook last October. The company opened its first store this month to sell VR gear like the Oculus Quest 2.
Apple is also expected to have a big influence on the market when it launches its own VR headset. Company executives are said to have introduced a standalone mixed reality headset to the board this month.
In China, big tech giants are making similar moves. Beijing-based ByteDance, the owner of TikTok, acquired VR headset maker Pico last year. Shenzhen-based video game giant Tencent has also been experimenting with VR with its own headset since 2018.
However, Guo thinks his more holistic approach will set StepVR apart from the competition. The company, with about 100 employees, promises to ultimately provide experiences for all five human senses, even smell and taste.
"Not by touching the screen of a tablet or smartphone, but by immersing yourself in the metaverse through your avatar, you can run, touch things, even smell things," he said.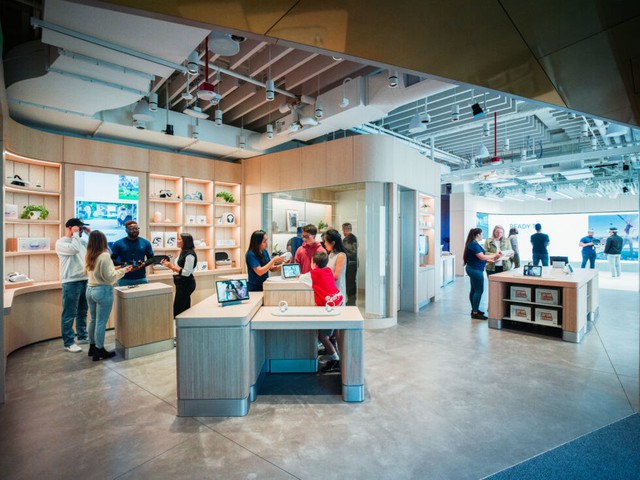 As the global smartphone market becomes more and more saturated, some tech companies are betting big on VR becoming the next big platform through which consumers experience their digital lives.
Investment bank China International Capital Corporation (CICC) said in a note on May 25 that VR is expected to become the next-generation hardware terminal, and the market will grow as companies worldwide demand to build more ecosystem-supporting products. CICC also said that global shipments of VR devices surpassed 10.95 million units last year, surpassing the critical threshold of 10 million units.
As for Guo, he said he hopes it will take at least another five to 10 years for the virtual reality industry to be compatible with the ecosystem that Apple has built for smartphones.
"Entertainment and education are fundamental areas for the metaverse"Guo said. "Our goal is to create the next generation of devices for home computing platforms that will come after the smartphone."
Refer SCMP
You are reading the article
Chinese company denounces Meta's VR glasses as just a 'toy', claiming that its new product offers the perfect metaverse immersive experience

at
Blogtuan.info
– Source:
genk.vn
– Read the original article
here