World
Special things about 'Ibrahimovic of Afghanistan'
From poor refugee to boss
Norlla Amiri has been a refugee in Sweden since she was a child. He is the first Afghan to become a professional footballer, playing in the Swedish league. This midfielder played for Trelleborgs FF from 2015 to 2017 and made a significant contribution to the home team's achievements.
In both seasons, the midfielder born in 1991 occupied the main kick. He made 31 appearances and scored 2 goals for Trelleborgs FF. All Amiri does is build a foothold, earn a lot of money and create relationships to form a team of her own.
Because according to this player, he wants to have his own club to inspire fellow Afghan refugees. That's why in 2018, while playing in the high league, Amiri suddenly left Lunks Club to join Ariana FC, a very unknown team.
This is the team that Amiri co-founded, all with the aim of creating a playground for Afghan refugee players to have the opportunity to live with their passion for football. Actually Ariana FC has been in operation since 2015.
With Amiri's help when he joined this club in 2018, Ariana FC's promotion speed was insanely fast. They promoted a circuit from 7th to 3rd after only 4 seasons. Now, they have competed in the third division, cooking the opportunity to reach the highest level of Swedish football in the not too distant future.
Ariana FC has become the pride of the Afghan community in Sweden in particular and Northern Europe in general. It is headquartered in the city of Malmo, where Zlatan Ibrahimovic is a monument to the indigenous people. But in the eyes of the Asian immigrant community here, Amiri is their own Ibrahimovic.
"I don't see sport as simply a physical activity and football is like kicking a ball into the net," Amiri said. "I see it as something that brings people together, makes them happy and allows them to show solidarity, support each other and participate in social activities."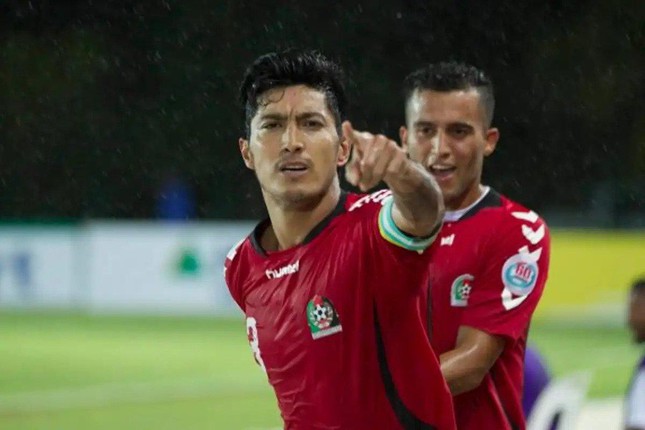 Afghan players always face a lot of difficulties
What Amiri said and did, really made sense. Therefore, in the eyes of Afghans living in exile, he is not only a player, a player, but also an inspiration, a leading example of overcoming difficulties.
It is because of the impression of Amiri's example that two members of the Afghanistan team, Habibulla Askar and Ovays Azizi, joined Ariana FC, becoming Amiri's teammates and "subordinates".
The team coach doesn't know where to play
So famous abroad, compared to the Ibra of Afghanistan, but when he crossed 5,000 kilometers to return to find a place to join the national team, Amiri was just an apprentice. Despite his high level and playing environment, no one in Afghanistan can surpass him. Perhaps because there was too little information about foreign players, the coach of the Afghanistan team at that time did not know who Amiri was.
That was the story in the summer of 2015, when Amiri decided to go back to Afghanistan to visit some family members. Here, he heard about a training session of the national team. And Amiri decided to go straight to the training ground to look for opportunities.
"I didn't bring any shoes or a football kit, because I was determined to just spend time with my family. But when I heard about this training session, I left immediately. Meet me, he (coach) didn't know who I was, didn't know what position I played, he arranged for me to play at left-back temporarily.
It's not my usual position. But I want to give my all to finally put on the national team shirt and fulfill my dream. So I agreed and just performed to the best of my ability."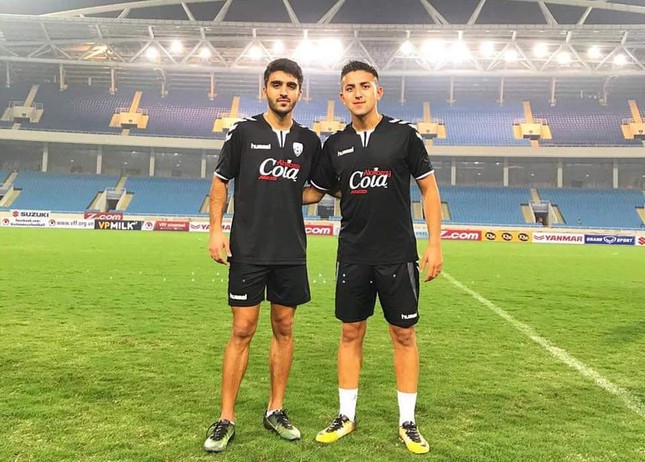 In 2017, Amiri used to draw with Vietnam 0-0 with the Afghanistan team
Later that day, the Afghanistan coach urged him to arrange everything quickly to return to play for the national team soon. And since then, he quickly became one of the team's key players. In the list of tours in Vietnam, Amiri is the one with the 7th most appearances in the team, although it was not until the age of 24 that he played for the first time for the team. Afghanistan team.
The burning dream is to play in… home field
Amiri once shared about a difficult time as a child: "The experience of leaving the country and losing loved ones is the most horrible thing. A part of your memory will disappear forever and leave scars in your mind for the rest of your life.
But we had to leave, leaving our land behind to have a more peaceful future for our family."
Amiri, like many Afghan players who have to play away from the country, always carries such thoughts. Then they always have a burning dream. It's not about winning, going to the World Cup or something far away. All is simply a true home match, something that Afghanistan has not been able to do for decades because of its political instability.
"We played football all the time, everywhere, with people from all over the world: Africa, Asia, the Middle East, the Balkans. It was great because we were all having fun, laughing. But there was one thing. We always want to be able to play in our own home field, in front of the home fans," Amiri shared.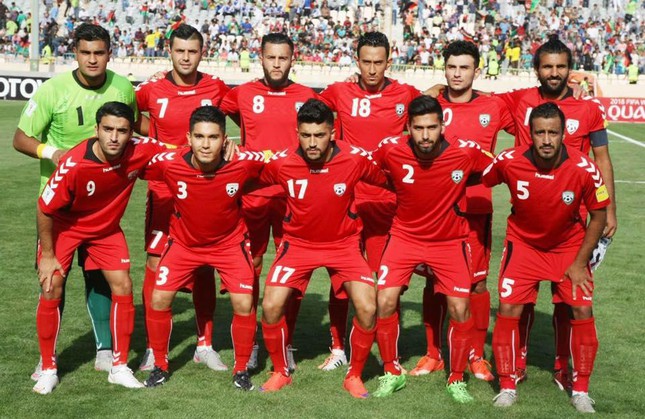 Many Afghan players only wish to play at home once in their life
"FIFA is working hard to ensure that we can play official matches in Kabul (Afghan capital) in the near future instead of having to go to neutral ground in Doha or Dubai. We are all looking forward to it. play at home, at least once in a lifetime.
It will be an unforgettable moment for us, and especially for the people of Afghanistan, who have been going through very difficult times for many years."
Hopefully after the friendly match against Vietnam Tel, Amiri, as well as other teammates in Afghanistan, can realize their dreams!
You are reading the article
Special things about 'Ibrahimovic of Afghanistan'

at
Blogtuan.info
– Source:
Soha.vn
– Read the original article
here