Đông Tây - Kim Cổ
Which ancient Indian queen was so famous and beautiful that the emperor abandoned the harem?
When it comes to India, many people will think this is a rather feudal country, especially as the social status of women in this country can be said to be extremely low. But Indian civilization still has many points to be commended. India is also one of the origins of human civilization.
In India, the Taj Mahal is a unique architectural work that many people praise and appreciate. Although built hundreds of years ago, the Taj Mahal still retains its lavish magnificence. Behind this lavish mausoleum lies a beautiful and tragic love story between emperor Shāh Jahān and his queen Mumtaz Mahal.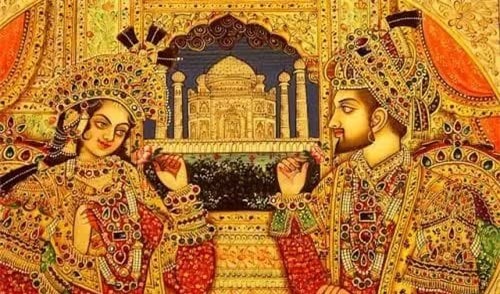 Arjumand Banu is the mistress of the Taj Mahal, she is the queen of the most powerful Mughal dynasty in Indian history. History books record that, Banu is a Persian, from a very young age he followed his family to India to live. Her father was a great servant of the fourth Mughal emperor Jahangir, Jahangir greatly respected him, so they later became in-laws, his daughter Banu married Shāh Jahān. Banu is extremely beautiful, originally the Indians had a very sharp, angular appearance, adding to her Persian bloodline, it was possible to know that Banu was a beautiful woman.
Shāh Jahān was very fond of Banu, the king of storage, after marrying Banu he did not want to take any more concubines. In 1628, Jahangir died, Shāh Jahān inherited the throne, becoming the fifth emperor of the Mughal dynasty. During his time in office, he was an excellent emperor, often fighting to expand his territory. Because he loved Banu so much, every time he went out to fight, he brought Banu with him. Unfortunately, during one of his expeditions, Banu had a difficult birth and died, which made Shāh Jahān extremely heartbroken, so after returning, he began to build the Taj Mahal mausoleum for her.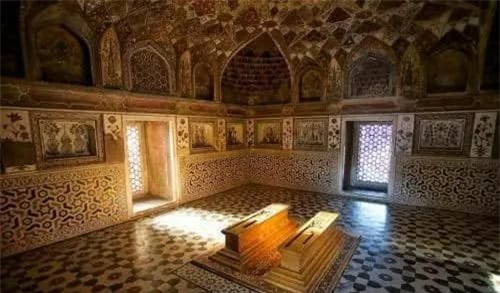 After Banu's death, Shāh Jahān did two things for her, one was to abolish the harem, for the rest of her life, not to take more concubines, and second, to build her the most magnificent mausoleum in the world. In 1633, the mausoleum began to be built, the construction materials at that time were all precious and expensive materials. In 1653, the tomb was completed and Queen Banu forever slept deep in this tomb. Later, when Shāh Jahān died, he was buried by his descendants in the Taj Mahal, beside Queen Banu forever.
The Taj Mahal is recognized by UNESCO as a World Heritage Site. It is estimated that to complete the Taj Mahal, about 20,000 people worked around the clock for more than two decades. Many people do not know that the Taj Mahal is not only built of white marble. The main building material of the Taj Mahal is white marble brought from Rajasthan. The architects who built this architectural masterpiece also used 28 precious and semi-precious stones. They are inlaid in marble at the Taj Mahal. Many materials and gems are sourced from many different countries. In particular, turquoise was brought from Tibet… While the jade used in the construction of the Taj Mahal originated from China. To move heavy materials to the construction site of the Taj Mahal, the Indians used more than 1,000 elephants.
You are reading the article
Which ancient Indian queen was so famous and beautiful that the emperor abandoned the harem?

at
Blogtuan.info
– Source:
danviet.vn
– Read the original article
here