Công nghệ
Insider trading of crypto assets falls under the sights of US authorities
For the first time, the US Department of Justice has cracked down on insider trading in the field of crypto assets (crypto). This case involves a former manager of the popular NFT marketplace OpenSea.
On June 1, prosecutors for the Southern District of New York indicted and arrested Nathaniel Chastain, a former product manager of the OpenSea online marketplace, for using confidential information for personal gain. Allegations include money transfer fraud and money laundering related to insider trading of non-fungible tokenization (NFT) cryptocurrencies.
Accordingly, Chastain was assigned to be in charge of selecting NFTs to appear on the homepage of OpenSea. This information is confidential, kept private as being featured on the main page often leads to price jumps for the NFT as well as the NFTs and creators.
From June to September 2021, Chastain secretly bought into NFTs right before the time of "listing" on the homepage, then sold them "for 2-5 times the purchase price". vi, the former OpenSea manager uses crypto wallet addresses and anonymous accounts on this very online marketplace platform.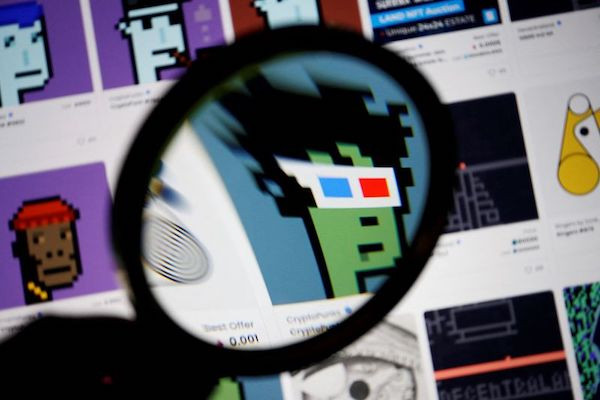 "NFTs may be new, but this type of crime is not. Today's allegations demonstrate the authority's commitment to stopping insider trading taking place in the stock market and blockchain," Judge Damian Williams said.
Meanwhile, FBI Assistant Director Michael J. Driscoll said that the investigation agency will continue to crack down on those who manipulate the market.
After the incident, OpenSea updated two new policies, including banning company members from buying and selling collections or creators being promoted by the company, as well as prohibiting employees from "using confidential information to buy sell NFT whether available on OpenSea or not".
Legal Gap in the Crypto Ecosystem
NFTs exist in the legal gray area. They are not officially considered securities, nor are there many legal precedents for digital assets in general.
Fintech data analyst Boaz Sobrado said that the OpenSea scandal shows that blockchain's transparency makes the technology a powerful tool for tracking nefarious behavior, as transactions are public and stored. store forever. However, managers have yet to take full advantage of this feature.
"There is a lot of discussion about regulation, but bad actors are clearly breaking the law. Regulators do not need to expand their powers to crack down on this type of fraud," Sobrado said.
Chastain's illegal behavior is just one of many ways of manipulating the market in the crypto space. In addition, subjects can use automated bots to surf, maximize profits with "front-running" behavior in just milliseconds.
Similar to traditional financial markets, front-running refers to traders gaining an advantage by "foreseeing" information about a future trade that could lead to large price changes. At that time, the bot system automatically places orders before the main transaction takes place and immediately discharges the goods after the price bounces up.
In 2021, CyberNews' tracking data shows that these "surf" transactions make more than 12 million USD per day. Thus, investors can lose nearly $280 million per month and billions of dollars per year due to being forced to buy at unexpected prices.
Vinh Ngo (Synthetic)
You are reading the article
Insider trading of crypto assets falls under the sights of US authorities

at
Blogtuan.info
– Source:
vietnamnet.vn
– Read the original article
here