Business
Many people care about "making money" but actually "spending money" is the key to freedom!
Making money and spending money, which is more difficult?
Most of the people who are not financially stable, struggling in the input of income will think that making money is very difficult. However, when you know how to make money, you will find that making money is not as difficult as you think.
You just need to create value for others, you will have money. You have power, sell power. You have goods, trade in goods. You can make money with existing knowledge. You have any talent you can use to make money.
The formula is simple: You give others value, others give you money. The amount you receive also corresponds to the level of value you create.
There is no shortage of ways to make money in this world, and there are also countless excuses to spend money. When you have money in your pocket, spending needs will begin to arise. The more money, the greater the urge to spend.
What we really want is a lot, and spending money is often based on emotions. Without the power of reason, no matter how much you earn, you will not be able to keep your money. That's why there is a saying, making money is easy, keeping money is difficult.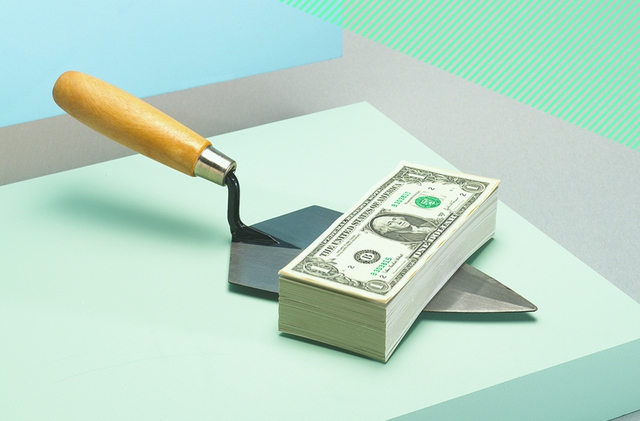 How you spend your money determines how much you hold
The person who makes good money does not necessarily keep the money. I have many friends, they earn a lot of money, but at the end of the month, I always have to borrow money to spend, and next month I will work hard to make up for it.
Making money is about thinking, but spending money requires wisdom, requires you to have insight and understand the problem. Spending money involves controlling your emotions, controlling your needs.
Emotions and habits are extremely difficult things to regulate. Just let emotions rule, you will not be able to control the amount of daily spending.
Without knowing how to manage spending, it will be difficult to keep money. People who earn 150,000 VND/day but only spend half of them with people who earn 200,000 VND/day but spend it all, think about it, how to spend money is wise.
When there is no accumulated money, you will quickly fall into a feeling of lack, from which you have to continue to work on making money. The cycle of chasing after money continues and this is when you lose your freedom.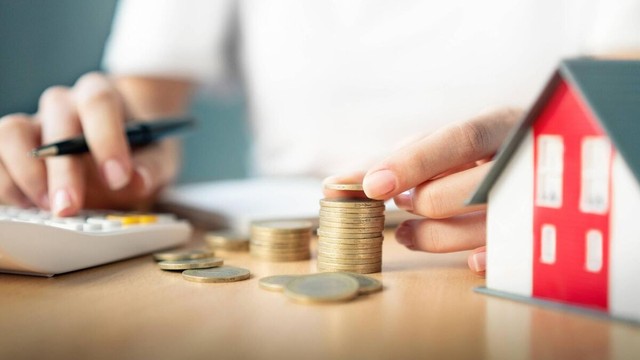 How to spend money effectively?
Spend money without thinking you will never have enough money. I suddenly thought of an image in a story:
In Manchuria, people traveled by dog-sled cars. The coachman hung the piece of meat in front of the dog's mouth and just like that, the dog ran like crazy forward. At the end of the journey, with one bite, the dogs swallowed the meat down their necks.
We are no different, trying to make money and then "eat" it quickly. Then back to the old cycle with the same lifestyle. If your earning capacity is limited and cannot increase the amount of money, you must be able to spend money correctly. Look beyond your personal desires.
Only spend the coins for what is really necessary, really worthy, "spend what is worth it", always save 10-20% of the accumulated amount. So after a while, you will have the necessary excess. Change your spending habits and you will have your own personal freedom.
Spending money properly is a form of investment mindset
Spending money in the right place, in the right place, in the right way will help you keep your money better. Keeping money means you have to be frugal and not spend it. The money you keep is how you invest in the long run for a lot of life value:
1. Invest to make money
Money earned requires a return investment. You sell your labor, you have to invest in your health. If you want to sell many products, you must use money to continue to invest in new products. You sell knowledge you have to use money to improve your knowledge. Use accumulated money to increase earning potential instead of letting them leak into useless entertainment.
2. Invest in experience
Experiential spending is valuable spending. When you have money, you have the right to experience many new things. Experience in a different field, experience new lands, experience a new way of life…Spending money here helps you upgrade yourself, broaden your horizons.
3. Invest for the future
Spending money wisely is an investment for the future. The future of children, the future of enjoying old age when you can't keep making money.
Children still need the first steps in life. When you can invest for your children, you also teach them how to spend money wisely. The money you accumulate is also a necessary insurance of old age.
4. Invest in emotions
Skillful spending will bring you feelings of peace, security, and lightness of mind. Using money to take care of parents, support relatives, help the community also brings you great happiness.
Spending money is not easy. You need to have knowledge and wisdom in how to manage spending and control your emotions. Achieving that you are touching freedom, free from worries about money.
https://cafebiz.vn/nhieu-nguoi-quan-trong-chuyen-kiem-tien-nhung-thuc-chat-tieu-tien-moi-la-diem-mau-chot-de-mang-lai-su- tu-do-20220601151117499.chn
You are reading the article
Many people care about "making money" but actually "spending money" is the key to freedom!

at
Blogtuan.info
– Source:
cafebiz.vn
– Read the original article
here