Gia đình
"Media tycoon" married a wife ten years younger: Falling in love with the sincerity of the other party
Accidentally contacted to hire advertising and develop a business brand, the young girl fell in love and took the 'media tycoon' as her husband.
Going to social networks to find an advertising agency to develop a business brand, Ms. Truong Quynh Trang (26 years old, running a spa and beauty business) met Mr. Nguyen Anh Tuan (36 years old, expert in handling communication crises. communication, entertainment). After a year, the young girl "captured" the media tycoon as her husband.
Not the love of lightning, love at first sight, the love of the couple Tuan – Trang is true to the saying "it rains for a long time". During the process of working, the two gradually developed feelings for each other, and then progressed in a very natural way.
The media tycoon intends to go to the monastery to "turn the car around" to get married
"I researched on google and found that his company is ranked TOP in Marketing, so I contacted him to work. The first day I met, I was a bit scared because I saw him as serious, mature and a bit bald", that's the impression. of Ms. Trang about Mr. Tuan.
On the boy's side, because of his job, he often interacts with beautiful girls, so when he meets Trang, he doesn't pay attention to his appearance. After having time to interact and get closer, the guy felt the difference of the young girl.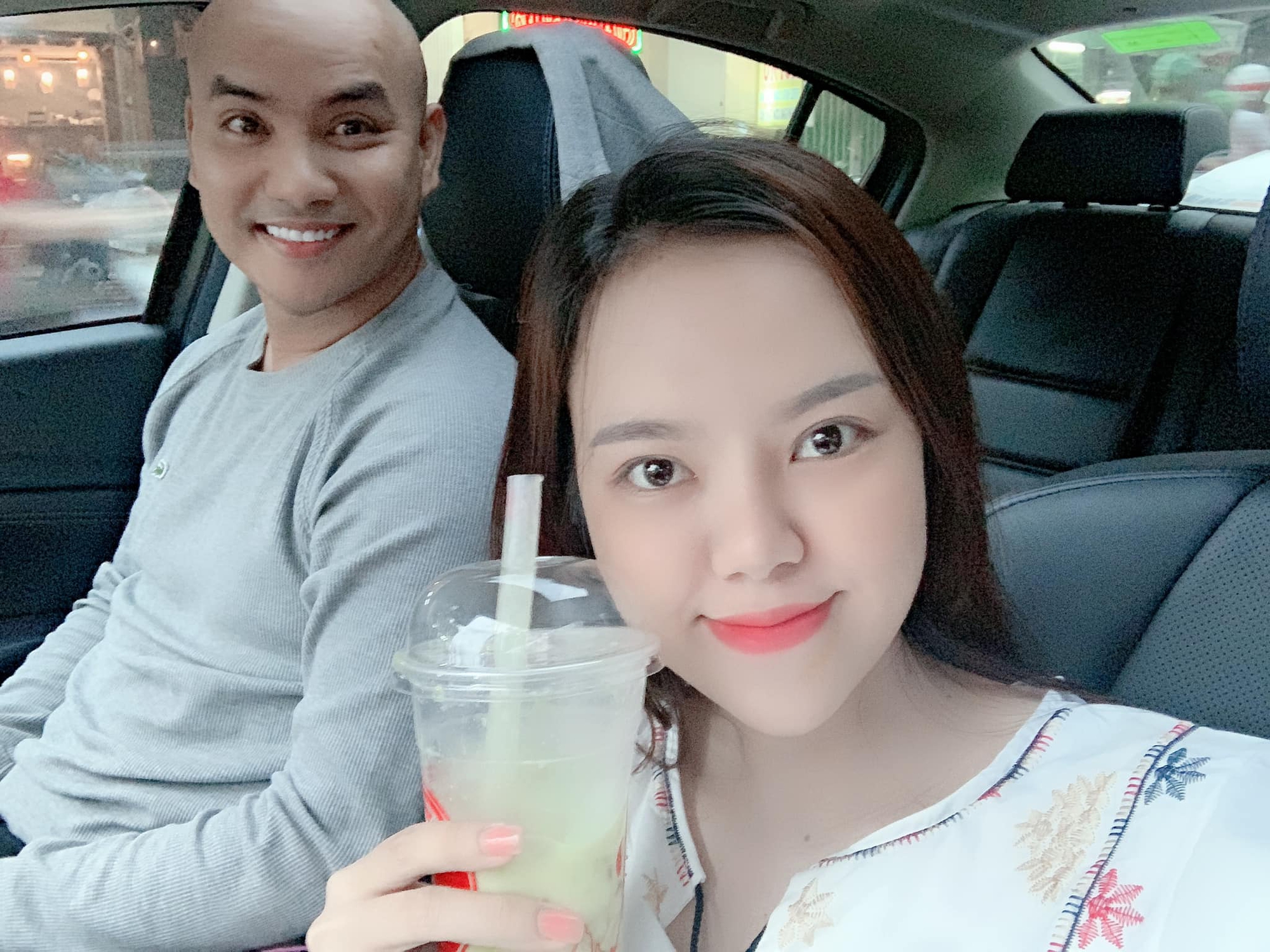 Mr. Tuan and Ms. Trang became charming through working together.
"In my work, through the role of judge of the beauty contest, the boss behind the programs, so I work with many beautiful women. Also a lot of girls surround, come to the house to take care of, the cook, who wash dishes, clean… But only Trang can feel the sincerity".
The media tycoon added that what made him from a man determined to follow a spiritual path suddenly change to choose to get married is Quynh Trang's thoughtfulness and skillful behavior.
"As a man, I often think, do great things, sometimes not complete the family, Trang took care of her parents and family members on her behalf, Looking at the image of a girl meticulously, I really like it.
When the two of them liked each other, she came to the house to hug and kiss, take pictures to show off on Facebook as if to suppress her face, but Trang just quietly went in to sweep the house and wash the dishes. Or the time when the rain sister messaged her about going to a guest with a woman, Trang also believed and even reminded: You should look at your sister, it sold you out."
Young wife accuses her husband of liking "night shifts"
After 1 year of contact, the two gradually deepened their feelings and implicitly confirmed their love relationship. Next, the couple decided to talk to the parents of both sides. The two's marriage process encountered some obstacles from the girl's side.
The future mother-in-law is afraid that the groom will work as a media man, many girls pursuing will be unfaithful to their daughter. Hearing that, Mr. Tuan did not promise but showed maturity, so everything was quickly resolved. In 2018, they officially returned to the same house.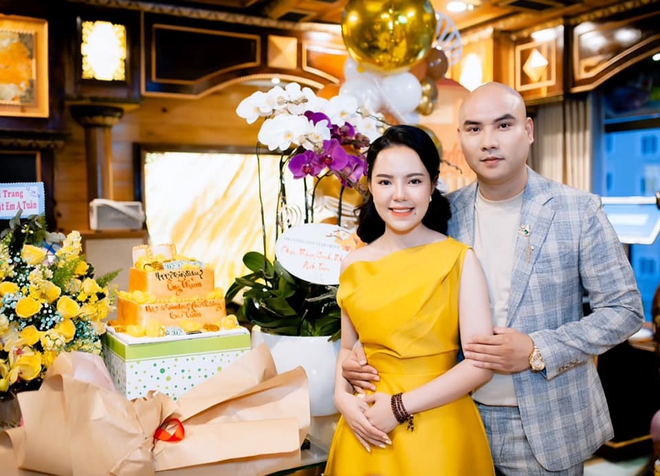 Happy moment of couple Anh Tuan and Quynh Trang
Up to now, the two have been together for 4 years and have an extremely beautiful son. Since his starting point is a musician, Mr. Tuan loves to sing. However, the media tycoon was exposed by his wife or "night shift". While his wife was afraid of unpleasant neighbors, Mr. Tuan shared that the people in the apartment "liked" him very much.
And yet, Trang revealed that her husband has the principle: "Do not say negative words. Sad must not say sad, but must reduce saying that it is not happy or not happy". Because of this, she was very uncomfortable at first, but later she got used to it.
According to ttvn.toquoc.vn
You are reading the article
"Media tycoon" married a wife ten years younger: Falling in love with the sincerity of the other party

at
Blogtuan.info
– Source:
infonet.vietnamnet.vn
– Read the original article
here