After the price adjustment on June 1, domestic gasoline prices have set a new peak, specifically E5RON92 gasoline at 30,239 VND/liter, RON95-III gasoline at 31,573 VND/liter, and diesel oil at 26,390 VND/liter, kerosene is VND 25,340/liter.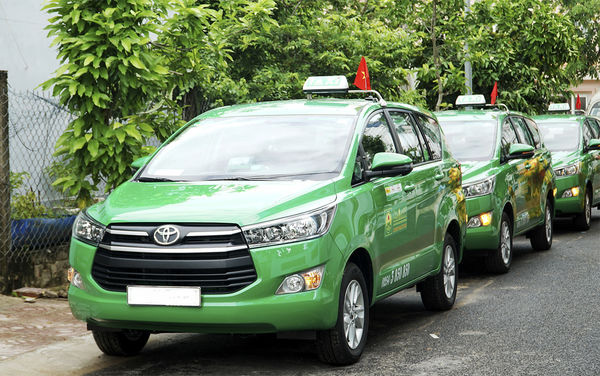 Taxi drivers quit using the App, share their rides in the zoom zalo. Illustrated photo.
Before the dizzying increase of gasoline, according to driver Nguyen Cuong (Hanoi), when working with technology taxi applications, in addition to not having time to rest, income is reduced every time the price of petrol increases.
Previously, on average, he could earn 2 million a day if he ran regularly. However, since the price of gasoline reached 30,000 VND/liter, Mr. Cuong's income has halved, ranging from VND 800,000 to VND 1 million/day.
Mr. Cuong shared: "If running with the App, for the designated trips, the driver is not allowed to quit, otherwise, it will be assessed as less positive and the number of designated trips the next day will be reduced. There are days when I can't wait to take a bus. Sometimes I have to go 3 km to pick up a passenger while that ride is only 27,000 VND."
With the recommendation of his friends, Mr. Cuong found a "solution" that was to join a group to share singles and pair applications.
Accordingly, when customers have a need to move or deliver goods, instead of opening the application, they will post on facebook groups. Drivers can choose rides close to the moving route to negotiate with customers about the price. Usually the price of a ride will be calculated according to the number of kilometers of the trip. Thus, the driver can combine multiple orders at the same time and receive the full cost of the trip.
Facing the fluctuating situation of the epidemic and gasoline prices, from the beginning of March until now, technology car companies such as Grab, Be, Baemin have announced to increase service charges in many provinces and cities to offset costs. operating costs under the pressure of increasing petrol prices and increasing income for drivers. Before this adjustment, many customers chose to "turn away" from technology cars, causing a sharp decrease in visitor numbers in the past time, leading to difficulties for technology car drivers.
The fact that technology drivers quit using the App, join groups on social networks to share rides, many service users wonder about problems that may arise between customers and drivers. about service attitude, how to calculate money…
Explaining this, Mr. Pham Tuan (Hanoi), another technology car driver, said: "There are many groups to share singles and link to chat groups on zalo application (called zooms). Each zoom will have an individual to manage and coordinate the application. Drivers who want to participate in these zooms will have to submit photos of their identification documents (Citizen ID, Driving License, Vehicle Registration…) and ensure uphold common rules of conduct.
If any driver is complained or cheated by customers, there will be corresponding sanctions. In the "worst case scenario", the driver will be banned from all activities. The management of the zooms are all linked together, so if you get banned from one zoom, you will also be kicked out of all other zooms."
In addition to receiving or sharing rides, the drivers in zoom also voluntarily contribute to a common fund to help and visit when someone in the group has a problem.
Meanwhile, Mr. Cuong said: "Running this way, everyone determines that if there is a collision or problem, the company will not be supported like when running with the app, so everyone in Zoom has the spirit of support. Not only contributing to the fund to help, if anyone has problems on the road, many other drivers will come to support."
"With this kind of "self-catering" like this, I can both ensure my health and ensure my income. But working with the App has no time to rest, each ride also has to split 33% of the fee. for the company, I don't know when I will finish paying for this car," Anh Tuan said.
In fact, unable to "get up" after 2 years of the epidemic, technology drivers now face other difficulties: no customers, gasoline prices increase… Many drivers decide to change jobs to make a living.
Before the epidemic, technology drivers were said to have a relatively high income compared to the income level of workers. During peak months, the income of tech drivers can be triple, quadruple, estimated can bring in between 10 million and 30 million a month.
However, this has changed since the epidemic. During times of social distancing, technology drivers are barely allowed to work. And now, when it is fully opened, it is again a lonely scene, empty of customers due to increased gas prices and increased service charges, causing many customers to no longer prefer technology car services.
There has even been a phenomenon on some social networks, many technology car drivers in Hanoi and Ho Chi Minh City. Ho Chi Minh City has published articles calling for the driver community to simultaneously turn off the application, stop picking up passengers to put pressure on the application to reduce the discount that the driver has to pay.
You are reading the article
Gasoline prices increase continuously, technology taxi drivers find "new ways" to practice

at
Blogtuan.info
– Source:
autopro.com.vn
– Read the original article
here