Công nghệ
'CMC's DC is the most modern DC in Vietnam today!'
At 7:00 pm on May 20, 2022, after a week of testing with 115 tests, Uptime Institute (USA) announced that Tan Thuan Data Center of CMC Telecom had successfully achieved the first TCCF certificate with the highest number of tests.
Andy Soon – Head of the assessment team of Uptime Institute shared: "With TCCF certificate, CMC Telecom's Tan Thuan Data Center is the leading modern data center in Vietnam and not inferior to international quality data centers in the world. ".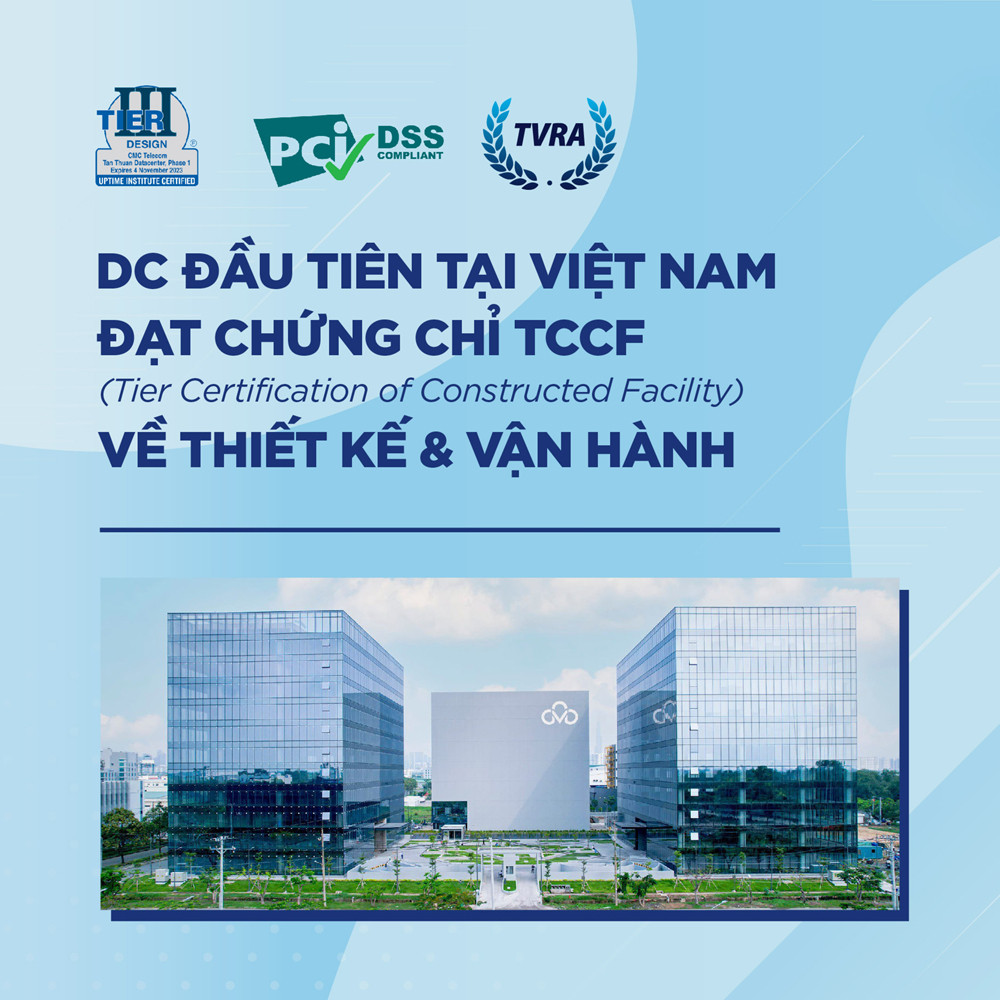 Meet a series of high requests from Uptime Institute
Uptime Institute is a professional data center research institute, a member of the American Telecommunications Industry Association. Uptime Institute specializes in helping data centers around the world improve operational quality, improve performance, and design and evaluate systems in data centers, through certification. Uptime Institute standards compliance.
Uptime Institute promulgates the world's leading prestigious rating system for the design, construction, operation, management and service stability of data centers. The "Tier" standard of this unit is widely recognized globally and divided into 4 levels: Tier 1, Tier II, Tier III, Tier IV. Tier III is the highest level achieved by data centers in Vietnam.
To obtain the TCCF certificate, CMC Telecom must ensure that the following strict conditions are met:
Firstly, construction in accordance with the design has been appraised and approved in the design certificate Tier III TCDD (Tier Certification Design Documents).
Second, all actual installed equipment must match 100% of the equipment claimed to be used in the design when submitting the design for TCDD certificate. These devices all carry identifiers and are checked in detail one by one
Third, must pass more than 113 actual operation tests to prove the actual performance in normal, advanced, isolated mode to isolate equipment for maintenance and repair, special mode when there is a problem.
A representative of CMC Telecom said: "In fact, because CMC Telecom achieved the maximum of Uptime's test with the best quality, CMC Telecom was "rewarded" by Uptime with 3 special tests to evaluate the premise. for Tier IV certification. This further confirms the perfect quality of DC Tan Thuan in the eyes of the Uptime Institute team."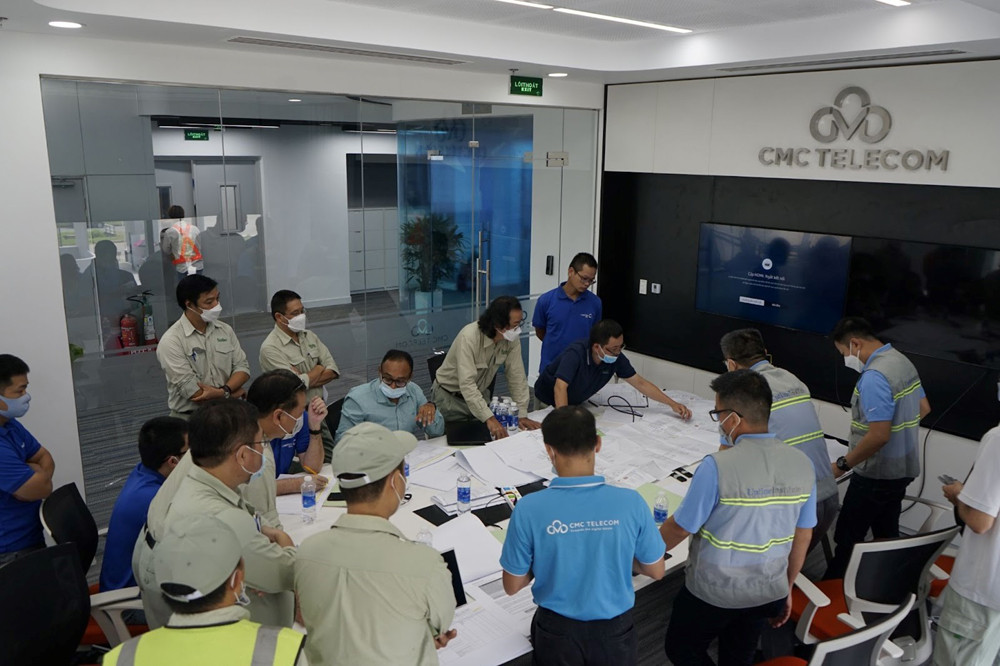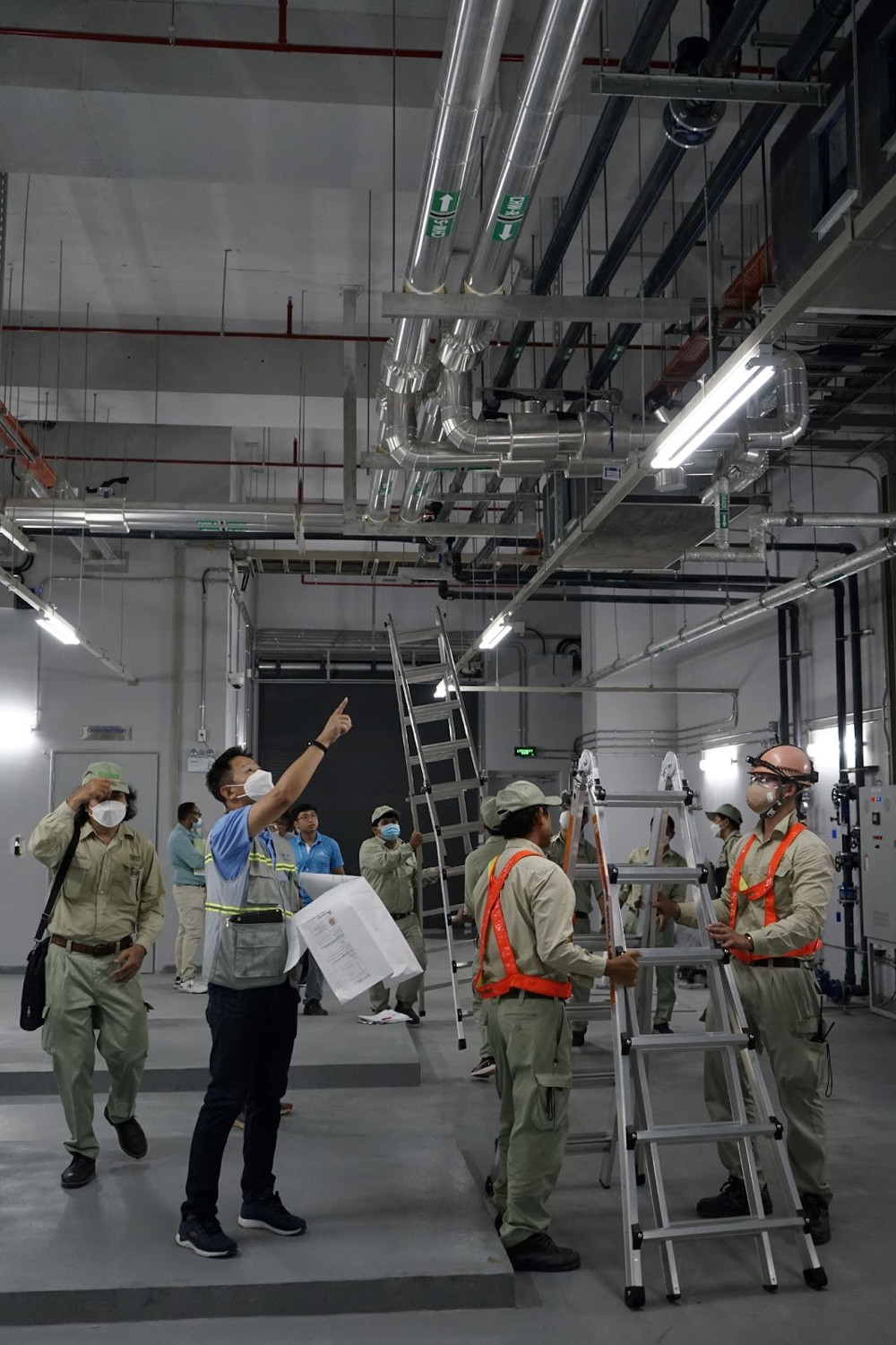 The leading modern data center in Vietnam
Data Center Tan Thuan is a new data center launched in May 2022, located in the CMC Creative Space complex of CMC Technology Group located at Tan Thuan Export Processing Zone, District 7, Ho Chi Minh City. Tan Thuan Data Center has a usable floor area of ​​5,000m2; of which 3,110m2 is for IT equipment (white space) with a scale of 1,200 rack cabinets; 1,603m2 for power system, battery and 287m2 for UPS system.
Data Center Tan Thuan's rack cabinets have a large design capacity of up to 20kW/rack. With a total capacity of 12,000kW, Tan Thuan Data Center ensures the safety of equipment and electrical systems, and ensures uninterrupted power supply for IT equipment operating in the data center.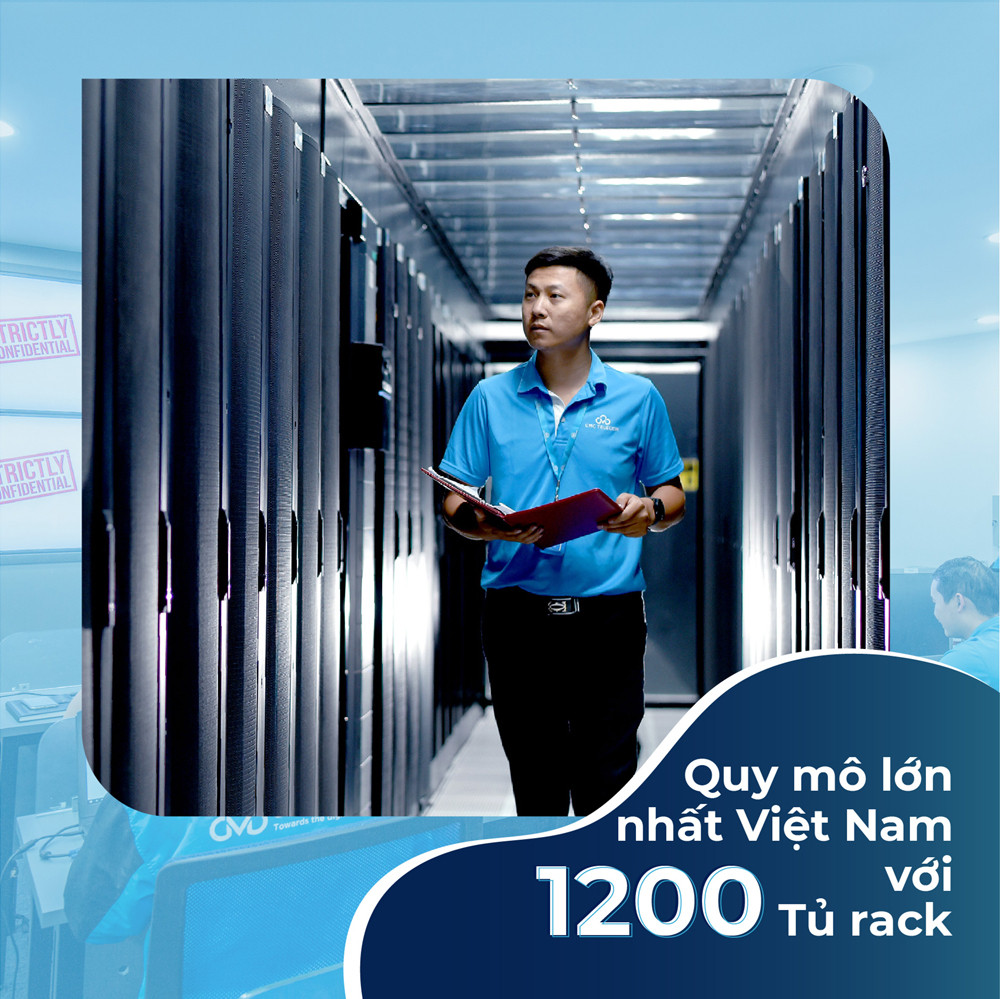 Gather a team of professional operation experts
In addition to gaining recognition from Uptime Institute itself, Data Center Tan Thuan also owns a team of professional data center operation experts.
Mr. Le Minh Hieu – Deputy Technical Director of CMC Telecom is one of 3 Vietnamese people to possess CDCE (Certified Data Center Expert) certificate, the most advanced certificate in data center. Mr. Le Minh Hieu shared: "Since the formation of the data center construction project, the leaders of CMC Technology Group and CMC Telecom have determined that they will have to build a modern data center with standards not inferior to other data centers. data center of the world's leading service providers. After the project was successful after nearly a year of "fast-paced" implementation and was evaluated by Uptime, we are proud to realize that Vietnamese technology engineers can completely compete with international experts. .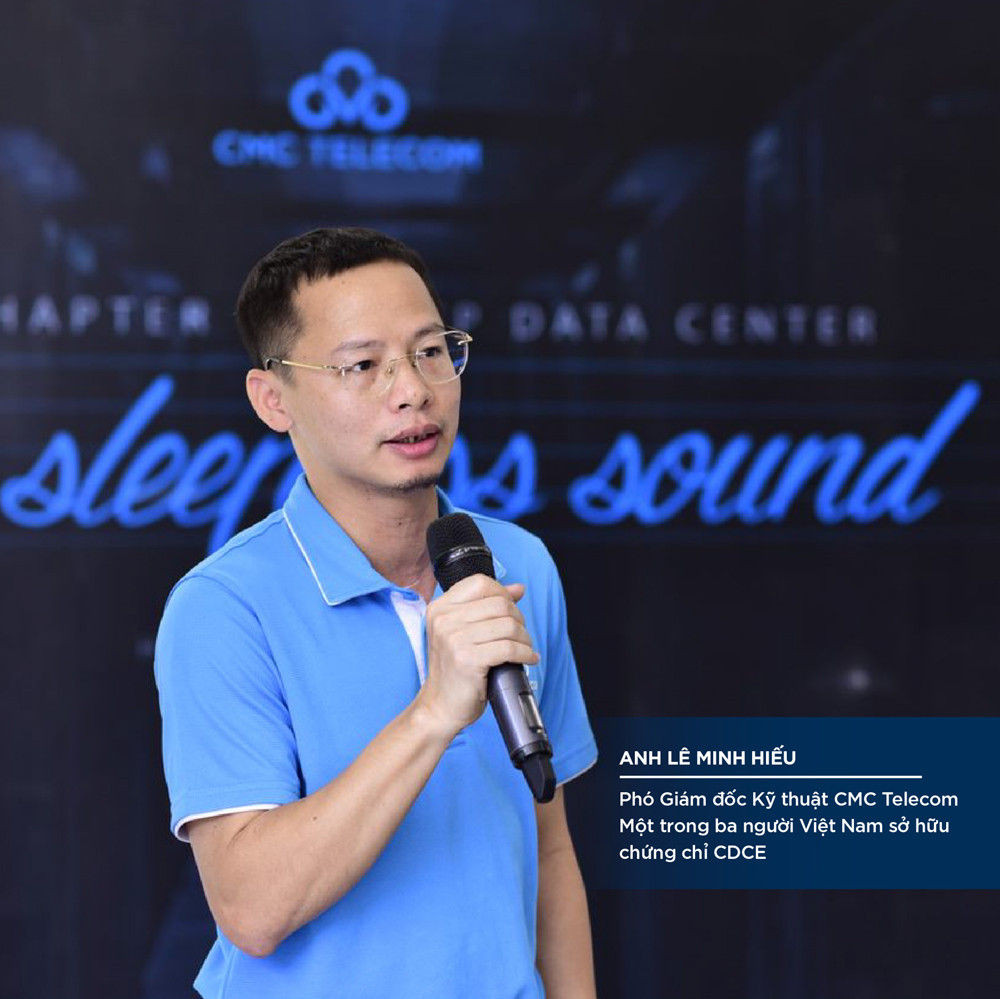 Mr. Dinh Tuan Trung – DCEO/ Southern Branch Manager shared: "Tan Thuan Data Center is the 3rd data center of CMC Telecom, built on the accumulation of 15 years of experience in serving "difficult" customers. " such as: Banks, finance, OTT service providers and especially organizations that are strongly digital transformation. Uptime's TVRA, PCI DSS, and TCCF certifications have given customers peace of mind and given their full confidence in CMC Telecom's infrastructure and services."
Thuy Day
You are reading the article
'CMC's DC is the most modern DC in Vietnam today!'

at
Blogtuan.info
– Source:
vietnamnet.vn
– Read the original article
here