Consecutive record of malaria cases from Africa
On June 4, at the Hospital for Tropical Diseases in Ho Chi Minh City, two cases of African malaria were detected. It is known that these patients are both international students and have just returned from Africa, both have symptoms of fever and blood tests show malaria parasites. Doctors evaluated this as a case of severe malaria with high parasite density, kidney failure, liver damage, lactic acidosis.
Previously, on June 1, the Center for Tropical Diseases (Bach Mai Hospital) also received treatment for 2 malaria patients after returning from Angola.
Malaria is an infectious mosquito-borne disease, affecting humans, caused by a single-celled parasite of the genus Plasmodium. Although P. knowlesi (the malaria parasite in monkeys) can now also cause disease in humans, it is the new species P. falciparum that is considered to be the main causative agent of the majority of infections in Africa and is the cause of the most severe forms of the disease, with the highest rates of drug resistance and mortality.
When an infected mosquito bites a person, it can introduce the parasite from its saliva into the person's bloodstream. Many different species of mosquitoes transmit malaria in this way. Each species of mosquito that transmits malaria has a different life cycle, preferring aquatic habitats and feeding preferences. The long lifespan and vigorous biting habits of malaria-carrying African mosquito species are the main reasons for the high incidence of malaria in Africa.
Although malaria is easily preventable and treatable, the disease continues to have certain devastating effects on human health. Malaria is a serious disease, causing organ failure, if not treated promptly, it will lead to death. If the patient is hospitalized early and treated promptly, the survival and recovery rate will be relatively high.
Notably, for many years now, the malaria epidemic area of ​​Vietnam is very small, Hanoi and other provinces in the North and South have almost no malaria patients. Therefore, timely detection, diagnosis and treatment of malaria cases returning from abroad in many lower-level medical facilities are still difficult, often detected late and easily missed. The disease is often misdiagnosed with Dengue hemorrhagic fever circulating in Vietnam.
Therefore, when examining a patient with a fever, medical staff need to carefully investigate the epidemiology. Dengue hemorrhagic fever usually occurs in urban areas, where the population is densely populated. In contrast, malaria mainly occurs in endemic areas, especially African countries (Angola, Cameroon, …). In Vietnam, it is necessary to consider the possibility of a patient contracting malaria if the patient lives or frequents mountainous areas, coastal mangrove areas (Central – Central Highlands and Southeast regions).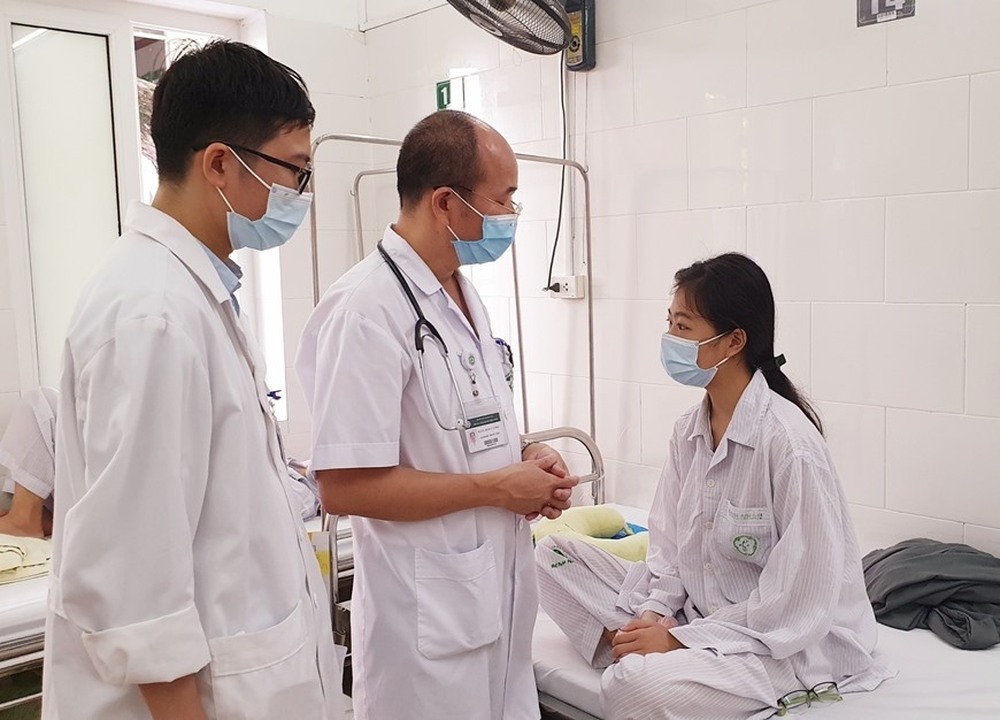 Bach Mai Hospital treats 2 patients with African malaria. Photo: BVCC.
Is malaria from Africa more dangerous than malaria in Vietnam?
Basically, the mortality and danger of malaria in Africa or Asia are almost the same. However, the risk of malaria in people from other places traveling or working in endemic areas will be more severe because they have not been exposed and do not have immunity. In addition, these cases are also easily missed, leading to delayed diagnosis and treatment.
People returning from Africa need screening
In recent years, malaria in Vietnam has been controlled quite successfully because we have effective anti-malaria programs in localities as well as adequate anti-malarial drugs for treatment. and malaria deaths decreased significantly, only in a few provinces in the Central Highlands and the South. However, recently, our country began to appear malaria patients returning from Africa.
People returning home from malaria-endemic areas need to be screened, epidemiological investigation and tested immediately for the presence of malaria parasites in their blood and need to make a medical declaration to the authorities. When there is a fever, these people need to go to the doctor immediately to avoid confusion and omission. In the past years, there have been many warnings about malaria cases returning from Africa, especially in the case of workers and workers working in Angola, it is necessary to pay attention to epidemiological factors, to declare. Get medical attention or get tested because malaria can become severe and life-threatening.
There have been many cases of malaria becoming malignant with symptoms of high fever continuously, can go into a coma after 3-5 days, dangerous to life. Accompanying coma is multi-organ failure (liver, kidney, lung, ..) or anemia, convulsions, hypoglycemia, but if treated promptly, with the right drugs and good drugs, the functions will will gradually recover. Currently, antimalarial drugs such as Artesunate, Arterakin are available and these drugs are provided by the Ministry of Health under the program.
Malaria Prevention
At present, malaria is an age-old disease that is preventable and treatable. To reduce the number of cases, the prevention of mosquito-borne diseases is still considered the most effective measure through various methods such as:
– Regularly sleep under mosquito nets, even during the day, and the nets need to be impregnated with insecticides. This is the best measure to prevent malaria.
– At night, when working, you must wear long-sleeved clothes to prevent mosquito bites. You can use incense to repel mosquitoes.
– Sanitize the environment around the residence, eliminate mosquito shelters, clear bushes, clear drains, arrange household items neatly and cleanly, clothes must be neatly arranged, no Should hang or hang clothes on the wall as a place for mosquitoes to land, …
– People who work in mountainous areas need to bring a mosquito net to sleep. Before going, you should go to a health facility to be given preventive medicine and when returning from the mountains, you should go to a medical facility to be examined and tested, if you have malaria, you will be treated promptly.
When you see symptoms of malaria such as headache, fatigue, muscle aches, digestive disorders, chills, hot fever then sweat or feel chills, chills, the patient needs to go to the doctor immediately. nearest medical facility for timely diagnosis and treatment.
The World Health Organization (WHO) has now approved the world's first malaria vaccine, the RTS,S/AS01 vaccine. WHO recommends this vaccine for children in African countries, marking a big step forward in the fight against malaria.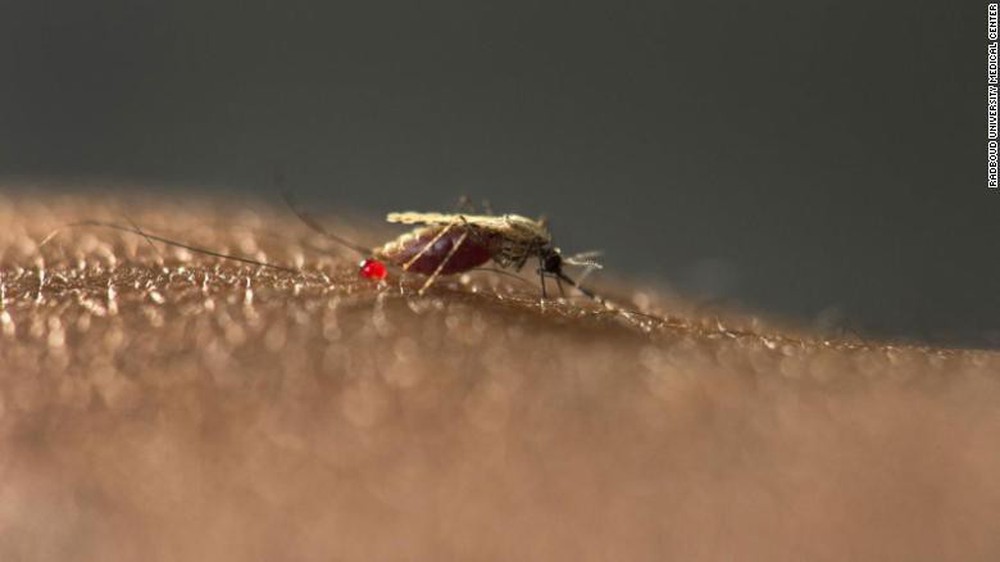 Prevention and timely detection of diseases are essential.
Malaria treatment
Over the past two decades, expanded access to WHO-recommended malaria control tools and strategies – including effective vector control and the use of antimalarial drugs – has had an impact. in reducing the global burden of this disease.
The best available treatment, especially for P. falciparum malaria, is artemisinin-based combination therapy (ACT), an important drug in the treatment of malaria. The primary goal of treatment is to ensure prompt and complete eradication of the Plasmodium parasite to prevent uncomplicated malaria from progressing to severe illness or death.
Early diagnosis and treatment of malaria reduces morbidity, prevents mortality and contributes to a reduced risk of transmission. WHO recommends that all suspected cases of malaria be confirmed by a parasite-based diagnostic test (via microscopy or rapid diagnostic test). Diagnostic testing enables healthcare providers to rapidly differentiate between malaria and non-malarial fever, facilitating appropriate treatment.
Group of authors:
Hoang Thuy Tien (Faculty of Pharmacy, Danang University of Medicine and Pharmacy, Da Nang).
Tran Huyen Thoai (Faculty of Pharmacy, Danang University of Medicine and Pharmacy, Da Nang)
Nguyen Tien Huy (Professor, PhD, BS; Faculty of Medicine, Nagasaki University, Japan)
References:
https://www.afro.who.int/health-topics/malaria
http://ytehagiang.org.vn/tin-tuc/benh-sot-ret-va-cac-bien-phap-phong-chong.html
https://academic.oup.com/cid/article/47/2/158/356798
https://soha.vn/canh-bao-nguy-co-sot-ret-nhap-khau-tu-chau-phi-nhom-chuyen-gia-chi-cach-phong-benh-20220608082354444.htm
You are reading the article
Expert group shows how to prevent disease

at
Blogtuan.info
– Source:
Soha.vn
– Read the original article
here