Tin
The last part of the garden of burying bodies
Although Chanh was "in the spotlight", it is not easy to clarify whether this drug addict is related to the disappearance of two motorbike taxi drivers. Lemon has many unusual manifestations, but that is just an inference, everything is still unclear.
Doubts
In Ke village, Thai Nguyen Provincial Police scouts began to collect information about Duong Dinh Chanh. Since coming back from the gold mines, Chanh has been an addict drug heavy. He lived a lonely life with a ruined body, his hands were always "scratching" and scratching all over his body and his "wild" eyes were indiscriminate.
Everyone in Ke village knows about Chanh's condition, so people rarely interact with him, partly out of fear, partly because they don't want to be involved. Chanh's life is like a grayscale painting.
The road to Chanh's house is winding, just a small dirt road, so cars can't go. The garden area besides the bamboo bushes is also empty, there are not many trees. However, during the time of the mysterious disappearance of two motorbike taxi drivers, Chanh had a few expressions that made people who didn't pay attention also find it strange.
First, Chanh hired people to shovel soil to level the garden. After finishing, Lemon left it as it was, did not raise livestock or plant anything on that land.
Many people wonder, Chanh is addicted, there is no money to use drugs, where do you get the financial "excess paper to draw elephants".
For Thai Nguyen Provincial Police scouts, this is information worth thinking about. Is there anything hidden under the layers of soil that Chanh has just rented?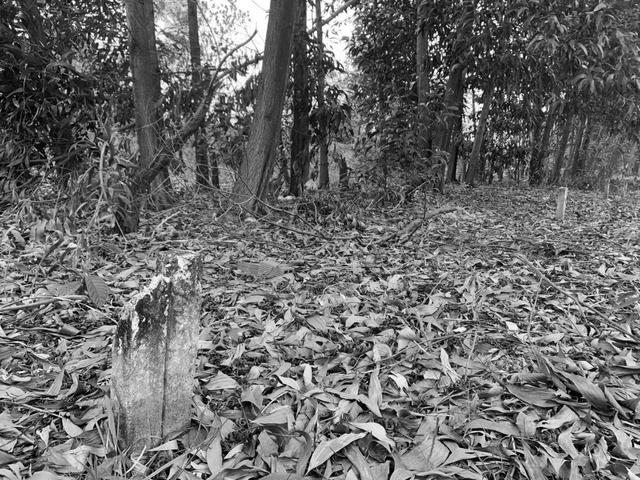 Illustration
Gradually revealed
The secret scouts approached a few sources, from which the investigative agency gathered something unexpected. A resident said that they sometimes see Chanh riding a motorbike, even though his family doesn't have a car. Especially at noon on October 21, someone saw two men riding motorbikes into Chanh's house, but there was only 1 when they left. The time of seeing completely coincided with the time frame that Mr. D was given. which went missing.
When contacted by a group of workers hired by Chanh to dig and fill in the garden, the investigators discovered the "absurdity" of this work. Accordingly, in rural areas with bamboo bushes, people often dig a trench to avoid spreading the bamboo roots. Here, Chanh hired to dig another place to fill this moat.
The fact that Chanh suddenly rented peaches and filled the garden was not to increase farming and livestock, the fact that Chanh sometimes used a motorbike even though he had never owned this type of vehicle, which made him the No. 1 suspect.
Thai Nguyen Provincial Police decided to approach and work with Duong Dinh Chanh. However, when he arrived, Chanh was not at home. The investigators said, it is possible that Chanh was going to buy drugs to use, so he planned to pick up the subject right at the gate of the house.
Hours passed, it was getting late to the afternoon, but Chanh still hadn't appeared. At this time, the investigative force decided to work with the local government to inspect the Chanh house.
Upon entering the kitchen, investigators found blood stains on the floor and walls. Upon closer inspection, they found a nail hammer with an iron handle, and the tip of the hammer was stained with blood.
Conducting a survey of the garden that Lemon had just dug and filled, Thai Nguyen Provincial Police "dimly" realized that this place was hiding a horrible secret.
When the hoes fell in the garden of the Lemon family, the whole working group held their breath and waited. Not long after, under the thin layer of soil, the body of the ill-fated motorbike taxi driver Ngo Duy D was found in a state of strong decomposition.
Hearing the news that the body of a motorbike taxi driver was missing in the garden of Chanh's house, Mr. K's family also ran over. Conducting extensive digging, all were shocked to find out again body People.
At this time, Chanh knew that the matter had been exposed, he did not go home but ran to the house of his wife's parents. He hid 1.8 million dong in a "secret" place and then overdosed on drugs with the intention of committing suicide.
Fortunately, the police force detected it in time, stopped and took Chanh to the emergency room. Chan was also arrested soon after.
The monstrous killer
At the investigation agency, Chanh confessed all his crimes. Accordingly, because of drug addiction, there is no money. On September 6, 2003 he followed a passenger car. Here, Chanh was found to be picking up passengers, so he was chased down.
He was being exposed "sloppy" when Mr. K drove up and offered to take a "motorbike taxi". Chanh agreed and asked Mr. K to take him home to Ke village.
When he got there, Chanh told Mr. K to wait for him to come in to get money. While Mr. K was being caught off guard, Chanh came out of the house and used a hammer to hit the driver's head with a hammer.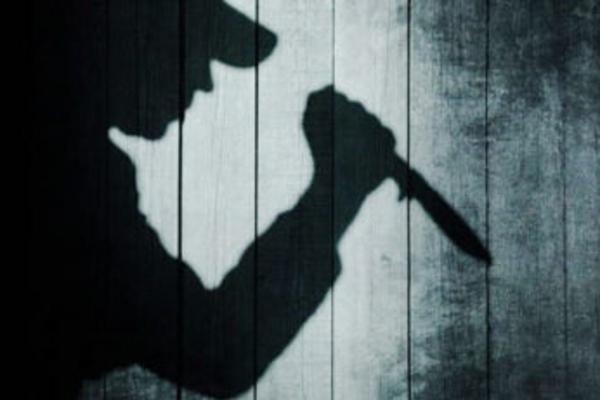 Illustration
After killing Mr. K, Chanh buried his body in his garden and robbed him of all his property.
On October 21, Chanh went to the iron and steel circle area. At this time, Mr. D also ran over to invite Chanh to ride. Repeating the old scenario, Chanh sent Mr. D to his house. Here, Chanh "smartly chased" his son to his grandparents' house. He invited Mr. D to drink water. Taking advantage when Mr. D was not paying attention, Chanh used a hammer and nail to hit the victim's head hard.
Seeing that Mr. D was not dead, Chanh applied electricity to the body of this motorbike taxi driver. Knowing that his wife and children were about to return, Chanh dragged Mr. D's body and hid it in a room containing straw and eucalyptus leaves.
Early in the morning of October 22, when the whole family had gone to work, Chanh took Mr. D's body to the garden for burial. Two pcs motorcycle Robbed, Chanh sold for money to serve his drug addiction.
With his beastly and monstrous crimes, Duong Dinh Chanh was later sentenced to death by the People's Court of Thai Nguyen province.
According to Giadinh.net
You are reading the article
The last part of the garden of burying bodies

at
Blogtuan.info
– Source:
2sao.vn
– Read the original article
here