Why in the best years of our lives do we feel unmotivated to work, don't want to date, can't find the love of life? Especially in recent years, this situation is more common among young people, who are in the age when they are supposed to be the most energetic, most passionate, most passionate and passionate about love.
According to psychologists and sociologists, this phenomenon is the result of Young people are tired of being busyThe stress that modern life brings, gradually makes them lose their motivation in life, every day that goes by, they can't feel the joy, thereby indifferent to everything going on around them. me.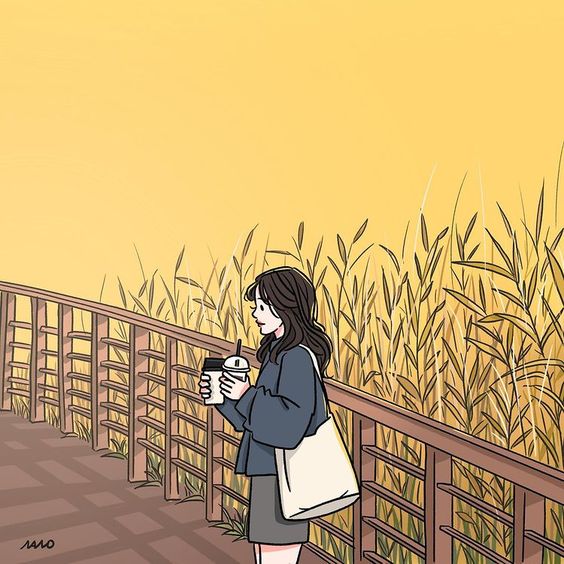 Listen to stories of losing motivation in life to understand more about the invisible pressures that are weighing on young people and how they cope with this "boring" life.
User [Tiểu Mỹ 277761f737] shared on Baidu: "I'm a female, currently a PhD student in the UK, cheerful, sociable personality, likes to go to remote places, few tourists to experience and take pictures, sometimes participate in events. teaching assistant activities, doing public good,… However, it was a time ago, every day passed with excitement, every day I made a list of things to do with excitement, My material and spiritual life is so perfect that my friends and family all admire it.It is like that on the outside, however, I am not always confident and positive like that, nor can I avoid it. From the times, I myself feel hopeless, alone at night, secretly crying without anyone finding out, and don't understand why there are times when I don't even want to communicate, talk with others, the feeling of losing love for life as well as the motivation to do something."
For young people who have entered the working class, it seems that the rhythm of work and the rapid pace of life have drained all of their life motivation.
A reader on "Xiaohongshu" (Xiaohongshu) shared: "I have been to Shenzhen for two years, but at the moment I feel very lost. Shenzhen no longer gives me the feeling of wanting to be. dedication, whether I earn a lot of money or not, I still have enough money to go out to eat, go for a walk every day, pay for a room,… there's no sense of crisis. It's been a long time so now I don't want to step out of that comfort zone In fact the average salary in Shenzhen is quite low, but for a person with not so high qualifications like me, getting a job is right. I mean it's relatively difficult, so I bring myself to a "live that day or that day" lifestyle. I'm quite depressed, I think a lot about doing something to change, but I There's no motivation at all."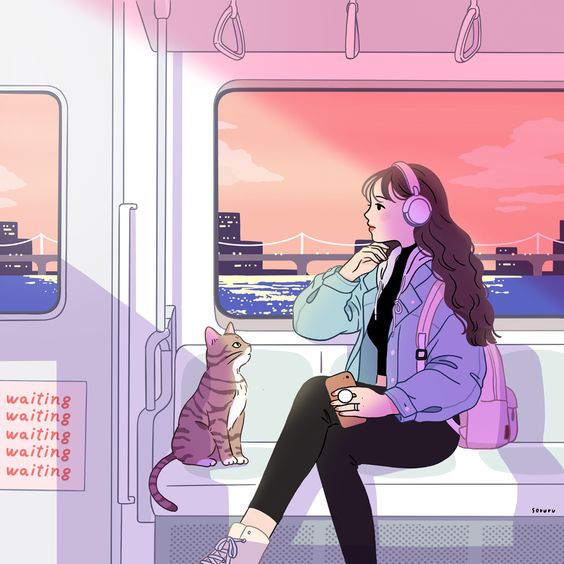 Only adults lose their motivation in life? For young people who are still in school, making the wrong choice also makes life tasteless.
Account [Beverly 1lls] wrote on Zhihu: "After passing high school, I have two options: majoring in a university in the country or studying abroad. I chose to study abroad, but perhaps that is the thing that makes me regret the most ever. Every time I go home, I feel that my parents are getting older, I miss every family reunion, I miss the funeral of my loved one, my best friend has to regularly take medication to treat depression. , I have chosen not to be with all the important people in my life. I often dream a dream, the dream of when I was 18 years old, my parents agreed to let me study abroad, and every time I wake up, The pillow is full of tears."
Still knowing that the pressure of life is getting bigger and bigger, the mental trauma is increasingly clinging to young people, causing them to gradually lose their life motivation, but try to apply one of the 3 ways below to make you love this life more.
1. Set yourself new goals
If you think about it carefully, isn't it when you set yourself goals to strive for when you feel you have the most energy and have the most firm faith?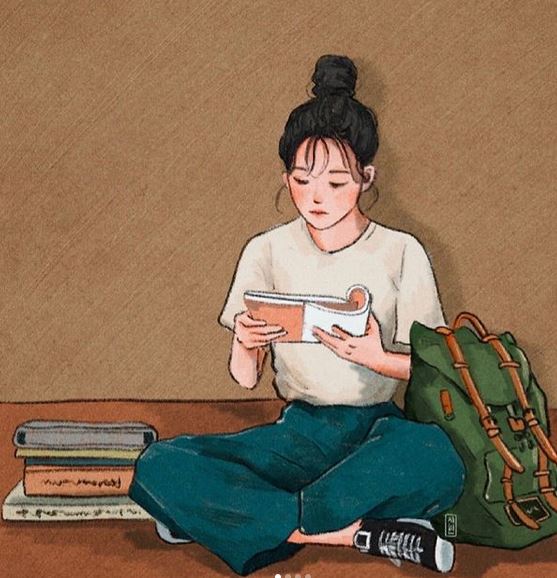 It is possible that for a number of subjective and objective reasons, the goals set in advance have not yet reached the level of success you expected, so the general invisible worries or delays begin to appear. presently. You begin to have thoughts of giving up because even if you do, it will not bring any good results, gradually losing the motivation to complete that goal.
It's good to be attached and persistent with your goals, but change sometimes brings better things, so instead of being stubborn about accomplishing things that aren't going anywhere, try putting them aside and start again. Create new challenges, new paths for yourself.
2. Maintain a hobby, good habits for yourself
I still remember the day I broke up with my first love, I didn't seem to be passionate about any joys in life, I stopped crying and slept, stopped crying and cried, and so on for nearly a month. When my friend saw this, she advised "Reading books, drawing pictures, practicing yoga, you can do whatever you want, as long as there is a hobby that makes you want to pursue it".
And my sister was right. I don't even remember how painful my whole body yoga days were at the beginning, but later on it became an integral part of my life, and now no matter how boring I feel every day. , then the moments when I can stretch my muscles, stretch out on the exercise mat, and sweat are the moments that help me regain my enthusiasm to work most effectively.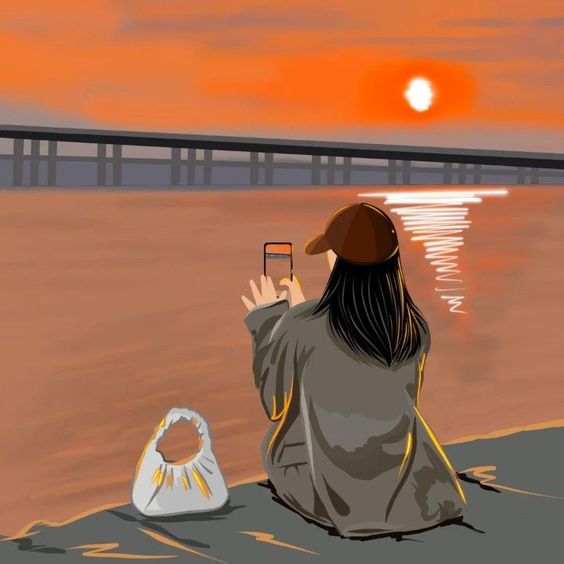 3. If you feel your work is too boring, please take a break
Modern jobs can't stay away from "deadlines", but that's not why we always have to bury our heads in dry KPI numbers, reports with obnoxious tables. Dare to take a few days off, go "change the wind", go out of the city, travel abroad, etc. because if you are too stressed or have no work spirit, the effect will only get worse. only more.
Just like you apply the "Law of Attraction", let your spirit go up, love life more, meet positive people, then everything will be favorable from work, love will automatically moving to you.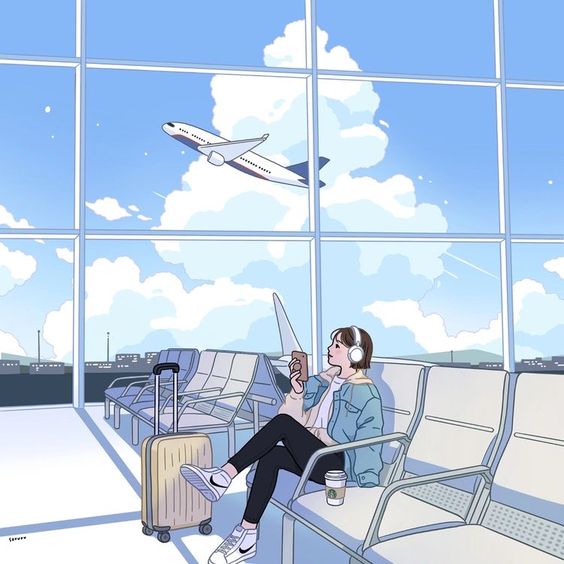 Life will sometimes bring pressures that make young people lose their motivation, but hopefully each of us will somehow find love and enthusiasm for our own lives. How are you lately, share your story so we can give each other energy and "win" this life!
Photo: Pinterest
https://kenh14.vn/3-loi-nhan-toi-nhung-nguoi-tre-tuoi-dang-mat-di-dong-luc-cuoc-song-20220608090921281.chn
You are reading the article
3 messages to young people who are losing motivation in life

at
Blogtuan.info
– Source:
Kenh14.Vn
– Read the original article
here