The man had acute liver failure after eating a plate pork liver fry
Mr. Li is 52 years old, from Zhejiang province, he is a fan of fried pork liver with peppers, he often eats this dish on these days of the week. Recently, at dinner, Mr. Ly was still eating fried pork liver as usual, unexpectedly that night he had diarrhea.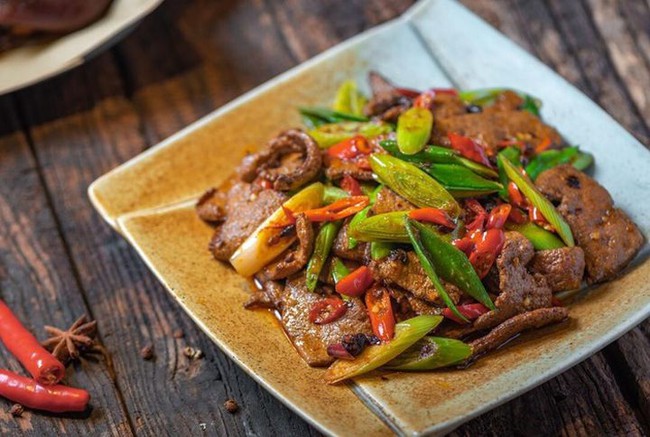 After that, Ms. Li started feeling nauseous, tired, bloated, and couldn't eat. A week later, his body was always in a sluggish state, his lower back was in constant pain, the color of his urine changed from light yellow to dark yellow and finally dark brown, so Mr. Li was rushed to the hospital for treatment.
Upon examination, the doctor found that the hepatitis E virus made Mr. Li sick, his liver was damaged, and he was suffering from acute liver failure. After about half a month of careful treatment, Li's condition gradually improved and he was finally discharged from the hospital safely.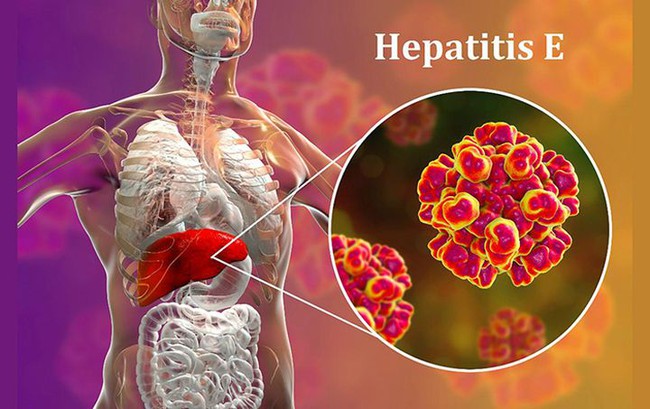 The doctor said that in Mr. Ly's case, it was most likely because the pork liver was infected with the hepatitis E virus. Doctors recommend that food should be thoroughly cooked for 5 minutes at 100 degrees Celsius to kill the hepatitis E virus.
Liver disease is mostly caused by unhygienic eating or "cheap food".
Coincidentally, while Li was hospitalized, the Department of Infectious Diseases of the Zhejiang Province People's Hospital also received two "acute hepatitis E" patients in a row. One likes to eat raw seafood and marinated meat, the other eats out year-round and regularly hangs out at different street stalls.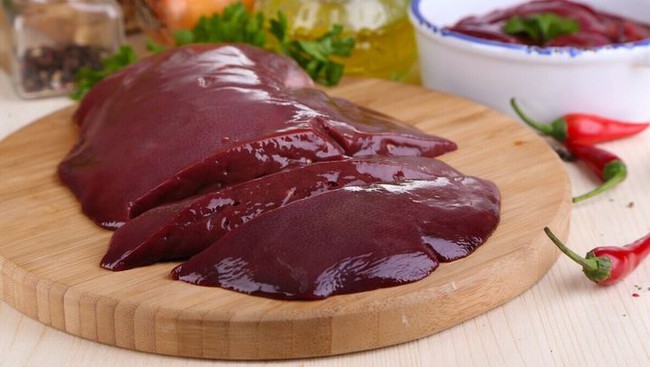 According to doctors, hepatitis E is a disease that is transmitted from animals to humans. In addition to hepatitis E patients and subclinical infected people as a source of infection, pigs, buffalo, cattle, sheep, deer, rats, dogs. , cat . .. hepatitis E virus carriers will also be a source of hepatitis E infection.
Hepatitis E is transmitted mainly through the fecal-oral route, the most common routes of infection in daily life are diet, eating pork, pork liver, seafood infected with the hepatitis E virus.
Many people like to eat raw seafood to enjoy the fresh and delicate taste of the ingredients. Or undercooked pork liver and other meats, all of which can be contaminated with hepatitis E.
Doctors say that clinically hepatitis E can go away on its own after a few weeks, but there are also cases where the hepatitis E virus attacks strongly, causing other dangerous complications such as severe liver damage, causing cirrhosis, even liver failure and death.
People at high risk of hepatitis E infection:
– Unhygienic hygiene, unhygienic eating and drinking.
– Having sex through oral – anal sex with many people or with an infected person without protection.
– Living with someone who is chronically infected with hepatitis E, the chances of infection are very high because hepatitis E is easily transmitted through food and water.
– Go out, live or travel in areas with high outbreaks.
How to prevent disease
To ensure good health, prevention is the most effective way to avoid diseases such as hepatitis E. To prevent the disease, every individual needs to: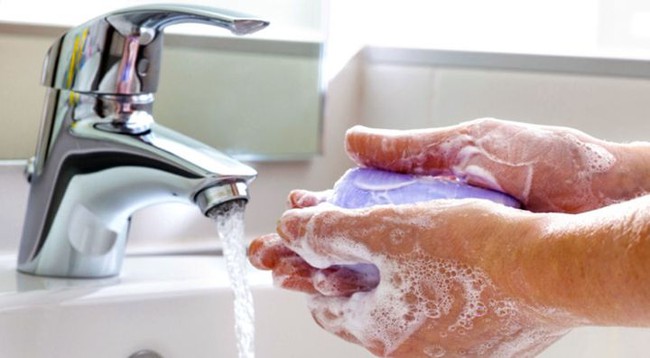 – Maintain cleanliness, get used to washing hands before eating.
Always use fresh and clean food.
– Do cooked food, drink boiled.
– Use clean water sources.
– Build a sewage treatment system to avoid pathogens.
(Source: Aboluowang)
https://afamily.vn/an-het-dia-gan-lon-xao-nguoi-dan-ong-bong-nga-vat-phai-nhap-vien-cap-cuu-biet-duoc-nguyen-nhan- ai-gong-king-hai-20220312170821875.chn
You are reading the article
Man hospitalized after eating fried pork liver
at Blogtuan.info – Source: Afamily.vn – Read the original article here