Thị trường
Many people hunt for land along rivers, streams, ponds, and land prices in Buon Ma Thuot City increased abnormally, showing signs of virtual fever.
Lands adjacent to rivers, streams, ponds, and fields in Buon Ma Thuot City (Dak Lak) are being hunted intensely, buyers are not afraid to deposit immediately. The plots of land with beautiful views in the commune all have new owners…
The land fever in Buon Ma Thuot City and surrounding areas has not shown any signs of cooling down, especially the land with beautiful and wide views is most sought after by the giants. These lands, after being sold, will be created into large and small amusement parks depending on the land area.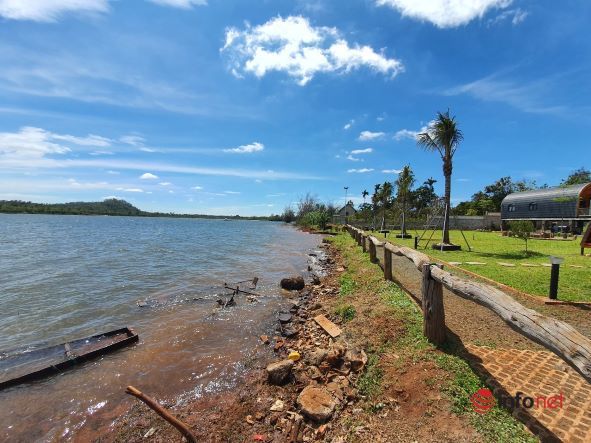 Each acre of land in the lake area in Hoa Thang commune is currently worth billions of dong.
As a land buyer, we went to the Ea Kao lakeside area to find people who wanted to sell land, here Ms. HB in Buon Hue, Ea Kao commune said, currently the land in the surrounding area is no longer available. but already sold out, each pole here is sold by people for billions of dong.
Explaining why the land here has a strong fever, Ms. HB said it may be because the climate is cool near Ea Kao Lake and especially information about the large open road running from Ea Kao Lake to the hospital area. General in the Central Highlands, so buyers focus a lot here.
"About a year ago, the land in this Buon Hue area cost only 400 million VND/sao, but now each acre of land has increased to billions of dong and there is no way to buy it, people have sold it to move to another place a lot. they sell their land here and go find and buy land elsewhere with cheaper price and more area to cultivate," said Ms. HB.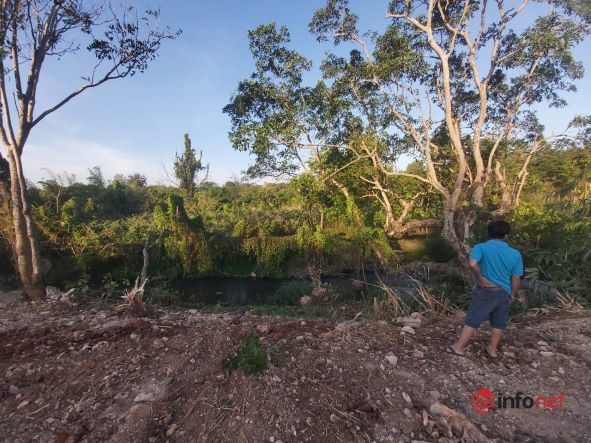 A resident is renovating the land with stream view in Hoa Khanh commune
Mr. NCB (residing in Dak Nong province) is in need of buying land with river view to make a resort for his family. Information, he has been down here for more than 10 days but has not been able to buy land because the price is too high, moreover he has I went to see a few places but didn't find a satisfactory place, so I continued to look.
"I went down to the areas of Hoa Thang commune, Hoa Khanh commune, Khanh Xuan ward, but these areas, if the land is beautiful, already have owners or have to buy it back at a very high price, so it is difficult to negotiate. The prices for the rest of the areas are also high, but the entrance is too small, so I guess I have to search further to find the land I want," shared Mr. B.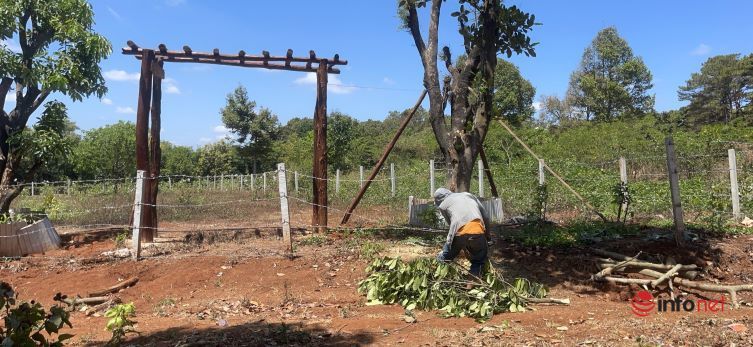 Land in Ea Tam ward is also increasing in price.
As for Mr. NCC (residing in Buon Ma Thuot city) just bought 1 sao of land in Hoa Khanh commune, this piece of land has a stream flowing around behind, although the road to the land is very small, 2 cars cannot avoid it. but the price is very high up to nearly 2 billion dong.
According to Mr. NCC, when buying land in this area, he also has to "decide" quickly to get it and plans to make a place to rest on weekends or grow fruit trees in the near future.
According to PV's research, currently a land with views of ponds, lakes or rivers and streams in Khanh Xuan ward or Hoa Thang commune, Ea Kao commune costs up to several billion dong, even much higher if located in a prime location. . It is noteworthy that a few years ago, it was only about 3 to 5 hundred million / acre that buyers could be picky about their own land. However, this is not currently possible.
Talking to PV, a leader of Ea Kao commune said that at present, in this commune area, lands with views of lakes, rivers and streams are very expensive, especially plots located in prime locations.
This leader also said that land with a beautiful view is expensive everywhere and is a common trend, but in Ea Kao commune, large road surface land is very expensive compared to previous years.
Another leader in Hoa Khanh commune shared that land fever has only occurred in recent years, especially before and after the last Lunar New Year. However, this leader also said that this is a fever in the whole province, not just the locality he manages.
"Land with a view of ponds, lakes, rivers and streams, I don't say anymore because it's very clear, but I see green cover land, that is, land of state-managed farms but people still sell 1 sao for up to 500 million VND. . People who illegally transfer to each other only handwrite each other, but the government does not sign. Moreover, this land fever is still very virtual", this person added.
Cai River

In the whirlpool of land fever in Lam Dong, many "muddy hands and feet" farmers suddenly became billionaires, getting rich quickly.
You are reading the article
Many people hunt for land along rivers, streams, ponds, and land prices in Buon Ma Thuot City increased abnormally, showing signs of virtual fever.

at
Blogtuan.info
– Source:
infonet.vietnamnet.vn
– Read the original article
here