Revolving around the teaching of children on social networks of Xuan Bac's wife, most recently, netizens shared a clip of Bi Beo crying and apologizing to her mother for participating in groups and sensitive images. Before this clip, Trang Khan livestream expressed anger and disapproval at Xuan Bac's wife's actions.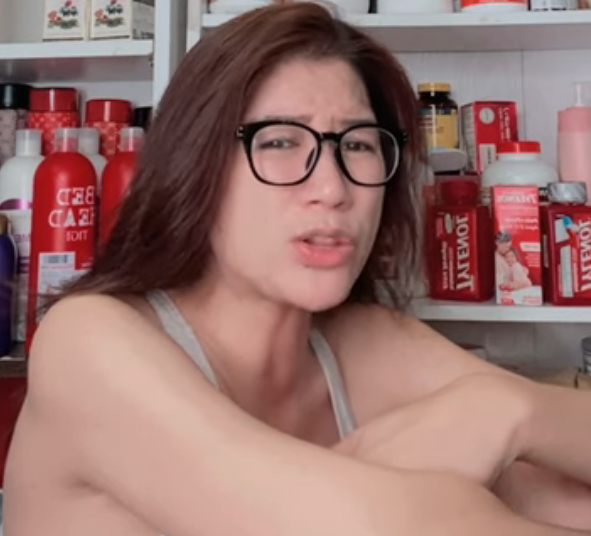 Trang Khan livestream expressed frustration with the way Bi Beo's mother did.
In addition to expressing her thoughts on the incident, Trang Khan suddenly revealed her shocking past when her mother told her that she killed her brother. She shared that she had an older brother but drowned when she was 9 years old because she couldn't swim, then Trang Khan was only 6 years old.
"I was also a child who suffered abuse and trauma in the past. Everyone near my house knows that when I was 6 years old, my brother drowned because he couldn't swim. That year, my brother was new. 9 years old.
My mother loved my brother very much because he had only one son, so she blamed me, cursed me a lot, and said: "Because of you, my son died".
It was a huge obsession for me when I was a 6-year-old kid. I will never forget my mother's beatings. She always said: "Because of you, my son died". I felt extremely scared and haunted.
So now looking back, I am extremely angry with the behavior of that woman. At first, she had good intentions to warn people, but looking deeper, she found it too wrong," Trang Tran said.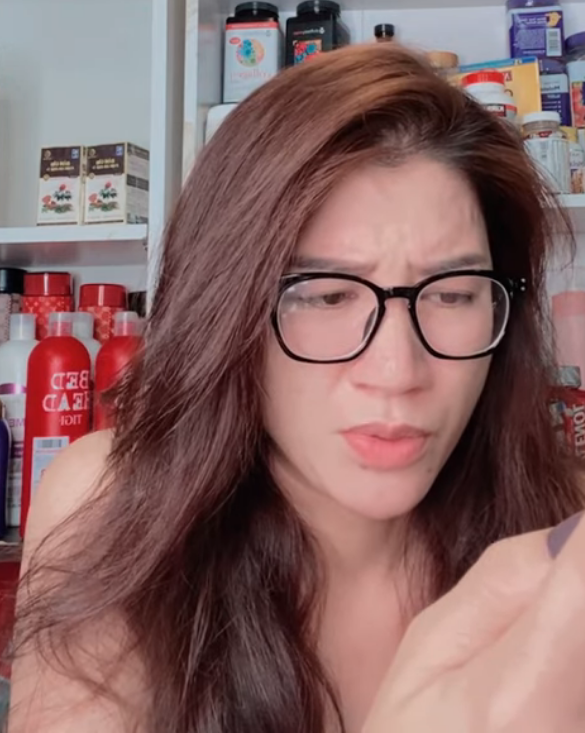 Trang Khan was once beaten to death by his mother.
Trang Khan was born into a family in the countryside. Her father and brother died early, she had to help her mother, Mrs. Dang Thi Son, take care of them. After growing up and becoming famous, Trang Khan rarely talked about her past and her mother's family.
The difficult childhood created for Trang Khan a rather stubborn, somewhat stubborn personality. When she wanted to enter the entertainment industry, she was also strongly opposed by her mother.
"Because I wanted to become an actor, I was kicked out of the house by my parents. At that time, I only had 70,000 VND in my pocket.
I had to work a lot to be able to study acting. Many mornings when going to school, I only dare to eat half a packet of instant noodles, the other half is for lunch.
Many times there was no money left in the pocket. I am very afraid of falling into the above situation again, so I have to work hard to take care of myself a stable life." – Trang Khan once shared on Zing.vn.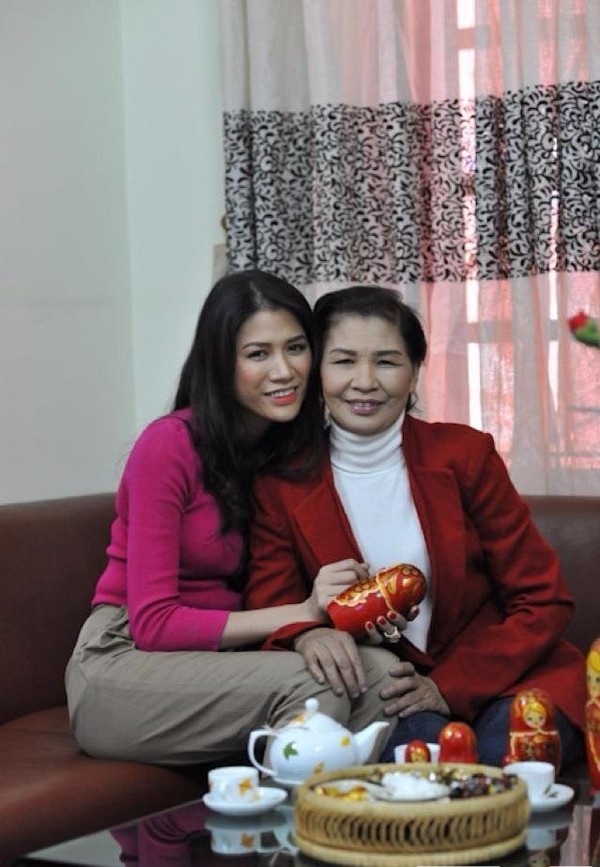 A rare photo of Trang Khan taken with her mother.
Later, Trang Khan also rarely appeared with her mother in the frames. In 2015, Trang Khan's mother confided: "Until now, how famous it is I don't care, how it makes money I don't care. I've never coveted a penny, a penny of it!".
When Trang Khan quarreled with the ward police and was criticized everywhere, Mrs. Son regretfully blamed herself: "It's so hot-tempered and stubborn, maybe it's because of me, miss. When he was 8 or 9 years old, he caught a cold. In the experience of the elders, I gave him snake wine to relieve his cold. Maybe that's why. so it was affected, now it's hot like that!
At home, if there is an anniversary, he also drinks 7.8 cups, then he gets drunk, he shakes the whole house! That's why I hate it, I hate people who drink and smoke.".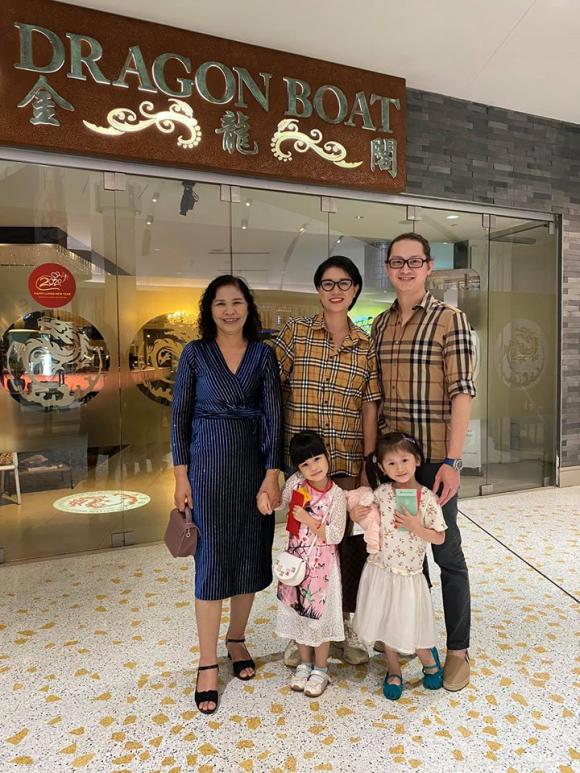 Occasionally, she takes her mother out with her family.
However, she still defended her daughter that the trouble with the police was due to drunkenness, not a bad temper. Despite her mother's disapproval of her career, Trang Khan still returned to her hometown to visit, give money to her, repair the house, and take care of her children's education.
According to Trang Khan's mother, the model always fulfills filial piety to her mother and is good to the children. Although she loved her children, she never took action to cover or defend her daughter, ready to let the law intervene and punish Trang Khan when necessary.
https://soha.vn/bi-noi-hai-chet-anh-trai-duoi-ra-khoi-nha-moi-quan-he-giua-trang-khan-va-me-ra-sao-20220315081907213. htm
You are reading the article
"Because of you, my son died"

at
Blogtuan.info
– Source:
Soha.vn
– Read the original article
here