Công nghệ
Bitcoin can help develop the central digital currency ecosystem
Deloitte's latest research shows that, instead of playing a competitive role with traditional fiat currencies, there is potential for improvement for the currencies themselves.
According to the latest research by financial services giant Deloitte, titled "State-Sponsored Cryptocurrency", today's leading cryptocurrency could be the foundation to create an ecosystem. cheaper, faster and more secure digital fiat currencies (CBDCs).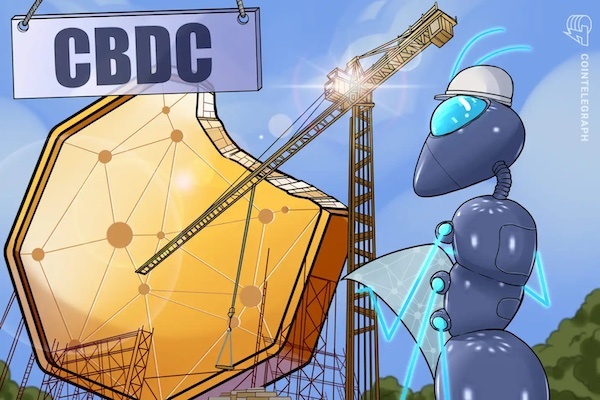 The reason comes from the fact that the current traditional monetary system needs a restructuring of the entire ecosystem, to deal with problems such as "delay, error-prone, and costly but effective." low compared to the industry technology other high".
Deloitte pointed out five key factors that Bitcoin can support traditional fiat currencies "changing flesh", namely: speed, security, efficiency, cross-border payments and interoperability with other payment instruments.
The research report also highlights that there are many differences between Bitcoin and central bank-issued CBDCs. At the same time, recalling that one of the characteristics associated with the inflation of traditional currencies is the money supply. CBDCs do not have a cap on the money supply on the ledger and governments can price their own CBDCs issued by them.
In this respect, the governments that are the first to issue a national CBDC, will have an advantage in influencing the use of their digital currency in international markets and transactions.
In the CBDC environment, Deloitte believes that cryptocurrency exchanges will still maintain their position as a tool to help users convert cryptocurrencies into paper currencies and charge fees per transaction. The banks then act as custodians of the distributed ledger and compete directly with the "miners" in conducting transactions and earning profits.
In addition, the analysis also suggests that CBDC will not play a 1-for-1 role with Bitcoin and other cryptocurrencies. Instead, it helps users have one more suitable payment method option.
Currently, many countries are participating in the race to develop CBDC, but one of the key factors to evaluate the success of this digital currency issuance, is how widely it can be used.
Vinh Ngo(According to CoinTelegraph)
You are reading the article
Bitcoin can help develop the central digital currency ecosystem

at
Blogtuan.info
– Source:
vietnamnet.vn
– Read the original article
here