Công nghệ
Mr. Huynh Quang Liem was appointed General Director of VNPT
According to Decision No. 118/VNPT-HDTV-TCNL dated 12/7/2021 of the Board of Members of VNPT Group, Mr. Huynh Quang Liem, Acting General Director of the Group was appointed as General Director of VNPT Group. Previously, on July 8, 2021, the Committee for Management of State Capital at Enterprises issued Decision No. 296/QD-UBQLV on the appointment of Mr. Huynh Quang Liem – Acting General Director of VNPT Group to hold the position of Thanh. Member of the Board of Members of VNPT Group, term of 5 years.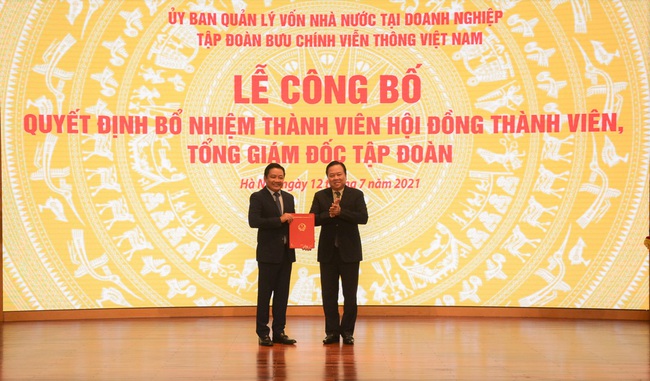 Working at VNPT since 1992, Mr. Huynh Quang Liem has nearly 30 years of working at VNPT. Before being appointed to the position of General Director of VNPT, Mr. Huynh Quang Liem held many important positions. From 2012 to 2014, he held the position of Deputy Director of VNPT HCMC. In the years 2014 – 2017, he was assigned to hold the position of Director of VNPT HCMC and Chief Representative of VNPT in Ho Chi Minh City.
Since March 2017, Mr. Huynh Quang Liem has been appointed as Deputy General Director of VNPT Group in charge of IT and digital transformation of VNPT, this is a key and important development field of VNPT after restructuring. On March 15, 2021, Mr. Huynh Quang Liem was assigned by VNPT's Board of Members to act as the Group's General Director and the legal representative of VNPT.
Coming up from the grassroots, having experienced many different positions at VNPT, Mr. Huynh Quang Liem always acts fiercely with an innovative mindset, dares to think, dare to do, dare to take responsibility, and strives together with VNPT's Board of Directors. directing and operating VNPT to overcome difficult and challenging periods to complete all assigned political tasks, especially having successfully restructured VNPT in the period 2014-2015, continuing to consolidate The position of VNPT – a key state-owned economic group in the field of telecommunications and information technology, strongly affirms VNPT's leading role in building e-government in Vietnam in recent years.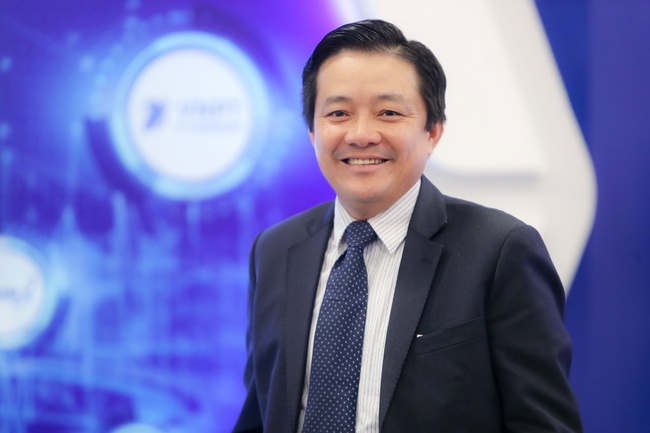 Speaking at the ceremony to announce and award the Appointment Decision, Mr. Nguyen Hoang Anh, Chairman of the State Management Committee at the Enterprise congratulated the new General Director Huynh Quang Liem and expressed his belief, with that experience and forging. , VNPT General Director Huynh Quang Liem will work with VNPT Group's leadership team to create unity and one heart, thereby, leading, directing and operating VNPT Group to successfully fulfill the targets and tasks. assigned to finance, administration, equitization of enterprises, deploying 5G network and especially digital transformation in the coming years.
Addressing the assignment, new General Director of VNPT Huynh Quang Liem shared that in recent years, VNPT has achieved proud achievements on the road of restructuring, restructuring and pioneering in participating national digital transformation program. VNPT has had changes, determinations, efforts and through that there have been remarkable results and achievements.
Over the past 5 years, VNPT has always been an enterprise with impressive profit growth results of over 15% per year on average, ensuring revenue and income growth for employees. VNPT brand is maintained and maintained. strong growth. The Group's shift in providing digital services to the country has brought about many remarkable results, spreading from the central government, ministries and branches to localities, bringing VNPT Group's position to a very long step.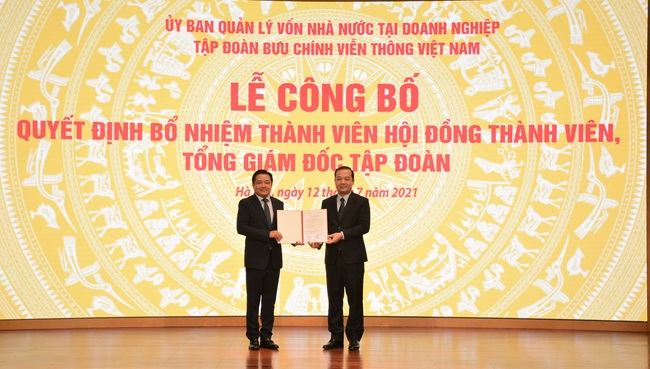 In Vietnam's aspiration for digital transformation and innovation, VNPT Group has determined for itself the mission of being the most dynamic and creative nucleus in the implementation of national digital transformation.
The VNPT4.0 strategy has also positioned VNPT to become the leading digital service provider in Vietnam, a pioneer in digital transformation. This is a very important orientation to bring VNPT back to the leading position in the new era, in the new space of the digital age. Therefore, the role and vision of "captain" Huynh Quang Liem in this development phase of VNPT is very important.
"I am well aware of my personal responsibility to lead the Group together with VNPT's staff and employees to help the Group develop strongly, sustainably and keep pace with the rapid changes of society.
I am also aware that this is a very important time for VNPT to take effective steps in successfully implementing its VNPT4.0 development strategy. This is a time of transformation and also a pivotal period for VNPT to succeed in its pioneering journey to lead the implementation of digital transformation in Vietnam, soon turning VNPT into a leading technology group providing digital services. in Vietnam", said the new General Director of VNPT Huynh Quang Liem.
You are reading the article
Mr. Huynh Quang Liem was appointed General Director of VNPT

at
Blogtuan.info
– Source:
danviet.vn
– Read the original article
here