Business
I used to manage 200 employees, and found that young people with the potential to succeed often possess these 4 characteristics
They stand out in the ordinary environment, and achieve an ordinary victory, perhaps these stories will be able to inspire you.
1. Perseverance
Khong Lam is currently the sales team leader of a Fortune 500 company. At first, when I met him, I didn't appreciate him very much, Khong Lam had a very low education, and his conversation was not clear and fluent. But, for 10 years, he used his own achievements to break my prejudices.
When he first started his career as an insurance broker, he had to work very hard to survive, his income was mainly from small orders. Even had to sleep on a park bench at the most unlucky times.
After 3 years in the profession, he finally "fished" a large order, since then he can "turn into a dragon".
That order was from a big company, it was already impossible to get inside, let alone sit down and convince them to buy insurance. That's why most people choose to withdraw.
As for Khong Lam, he persisted and did not let go like a piece of gum. Every 3 or 5 days, he goes to that company once, on holidays he regularly sends gifts to the wall calendar, etc.
His non-stop appearance has made customers remember forever "not allowed to forget". Persevering once took 3 years, but in the end, Khong Lam reaped the fruit he planted.
Specifically, that company needed to buy equipment insurance for a new shipment urgently, but unfortunately that day was Saturday, Sunday, the insurance company they usually bought refused to work overtime, so the new general manager had to Ask Kong Lam. Khong Lam immediately agreed to work overtime, thus winning this large order.
Because of these experiences, Khong Lam became more and more steadfast in his "gum" strategy, he even invented a concept called the "break point effect".
That is, no matter how good the relationship between customers and competitors is and how good the product is, as long as we stick with it long enough, there will be "break points", long enough there will be loopholes and opportunities.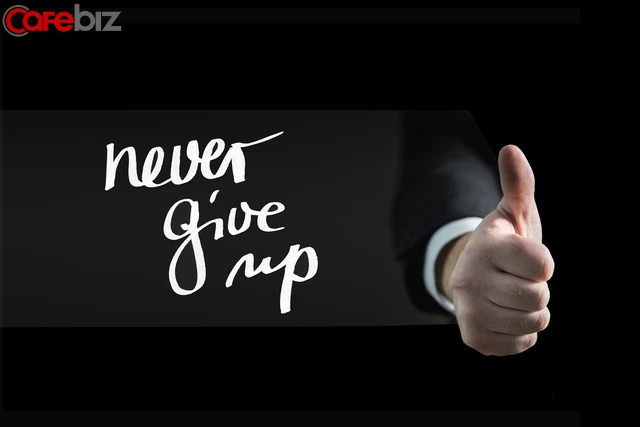 2. Ingenious, delicate
Vuong Nhat is currently the general director of a 4S model car company. Previously, this company was his client.
Vuong Nhat is much more flexible than Khong Lam, he is very talkative, and everyone loves him. Vuong Nhat's biggest feature is being very delicate, knowing how to take care of others and being as thoughtful as a woman.
Once we were driving a long distance car with a slightly elderly client to China for business. It was cold, so the customer said he wanted to drink some hot water, but in this "monkey ho stork" place, where does the hot water come from?
It was very difficult for us to get to a service area, seeing that there was hot water, I immediately went to get it and found that there was no glass, making me a bit confused. Vuong Nhat said it was too cold, told me and the customer to wait in the car first, let him go find a way. He bought a large bottle of pickled fruit, poured the fruit out, then rinsed the glass bottle and filled it with hot water. I also found some handkerchiefs placed over the bottles to insulate them. The other customer took a sip of hot water and immediately complimented us on how thoughtful we were.
Vuong Nhat has also brought into full play this strength of his, so he has harmonized very well with OEMs, sales shops and employees at all levels. Probably because of this feature, the president of the other car company invited him to work as he is now.
3. Good at integration
Luu Ninh is currently starting a business, mainly lending to the livestock industry. He doesn't like to talk, but is very intelligent and decisive.
I used to work with him as a product manager. Later, Liu Ning went to manage an agricultural insurance company, then switched to his own business, specializing in small loans to livestock owners.
Because this business is so risky, very few people are willing to enter it. However, Liu Ning has created a coherent system by integrating the breeder, the insurance company, the feed mill and his own company.
The livestock owner used the cattle as collateral to borrow money from Luu Ning company, Liuning company also acts as an insurance agent, along with the loan, he also collects a certain insurance fee from the owner. pets, so the risk of pet death can also be addressed.
At the same time, considering that if the loan is given directly to the livestock owner, it is likely that they will abuse it for other purposes, so the loan is given directly to the animal feed factory by the company. and owners of livestock raising households can only use this money to buy animal feed.
Furthermore, in order to prevent livestock owners from using uninsured pets to fake claims, Liu Ning also introduced a high technology, called "pet facial recognition technology", which can quickly determine the "identity of the animal".
I asked him: "You have such a big investment, are you sure you will make money?"
Liu Ning said: "Of course, insurance and feed mills both have to pay agency fees, and these incomes alone can make a lot of money…"
To be honest, I quite admire Luu Ning, he can connect so many unrelated fields together, it's a rare talent. This is the age of convenience, if you can integrate many things together, then you will achieve great success.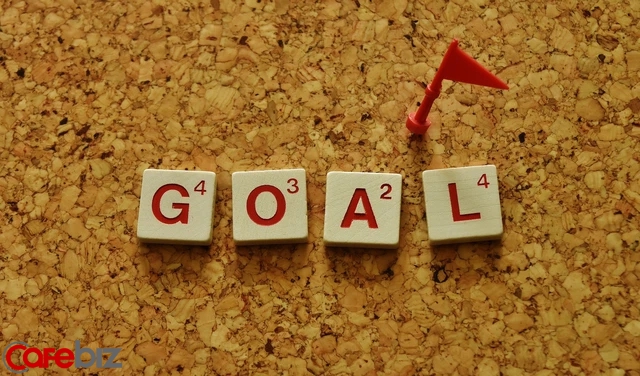 4. Have a clear goal
Duong Quan is a young businessman, his company is seen by a famous investment organization, currently in the C round of funding.
He graduated with a major in computer science, is the enterprising type and is very decisive. I was impressed from the first time we met.
At that time, I was writing an email when the receptionist brought Duong Quan and said that he wanted to apply for a job in my department. See his resume: "Bachelor in computer science, master's in data mining, 2 years working at a big bank…"
I was a bit surprised to ask him, with such a good professional, he should join an internet company, why join an insurance company?
Duong Quan said: "I was looking for common ground between the financial industry and the mobile web, because I wanted to research a business model to start a business. So, after working in a bank for 2 years, I wanted to start a business. worked at an insurance company for another two years, to better understand the financial system."
I was amazed by his frankness, because what company doesn't want loyal employees?
Seeing my hesitation, he said: "Please don't worry, I can guarantee that I will work diligently for these 2 years, it will definitely bring you value."
His tone is very steady and steady, giving listeners an unconditional trust.
The results were as he said, within two years, he generated billions of silver in revenue for the company. And of course, he finally found a business model, started a business according to his own ideas and achieved a lot of success, opening branches in many places.
https://cafebiz.vn/toi-tung-quan-ly-200-nhan-vien-phat-hien-ra-nguoi-tre-co-tiem-nang-thanh-cong-thuong-so-huu-4- dac-diem-nay-20220322202248524.chn
By Business and Marketing
You are reading the article
I used to manage 200 employees, and found that young people with the potential to succeed often possess these 4 characteristics

at
Blogtuan.info
– Source:
cafebiz.vn
– Read the original article
here