PregnantChildbirth has always been considered a woman's "natural duty". However, there are cases where women have some serious illnesses and are advised by doctors not to get pregnant because the pregnant woman is not healthy enough to affect herself and her fetus. Like the tiny couple below, many people have shed tears as they share stories of their first pregnancy and birth.
Nguyen Van Luong (born 1990, hometown in Dong Thap) and Nguyen Thi Thu Dao (born 1992, hometown of Binh Dinh) are a small couple who made many people emotional when appearing on the show. "Seventh Wish". It is known that at the end of 2014, while selling lost lottery tickets, Mr. Luong met with Ms. Dao. Two people, two similar circumstances quickly found sympathy. Luong said at first they just wanted to be friends because of the same situation. The more they talked, the more they contacted, the more they felt compatible with each other and decided to get married.
This tiny couple has touched many people with their fateful love story.
And like many other couples, after returning to the same house, Mother Dao had always longed to have children to complete her home. In 2016, Ms. Dao was happy to know that she was naturally pregnant. But not long happy, when going to the doctor in the second month, the doctor gave advice that made the couple very sad. It should end the pregnancy. However, neither of them had the heart to take the risk of keeping a child.
"The doctor said the baby was weak and deformed, so the baby shouldn't be delivered. But because it was my first child, and the desire to be a mother was always strong, so I couldn't bear to give up the baby. The baby is growing on my body but I can't do it if I say go." Ms. Dao confessed.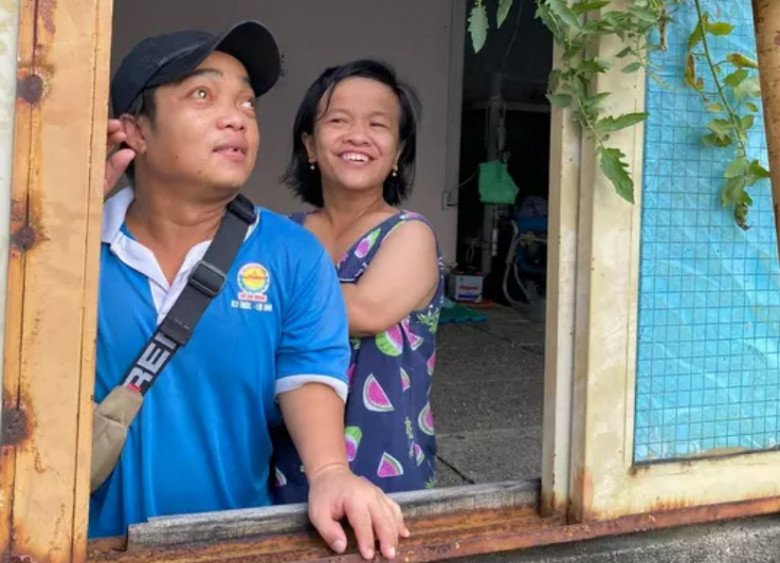 Dao naturally conceived after 1 year of marriage.
Dao was 39 weeks pregnant and because of her small body, doctors decided to perform a C-section. On the operating table, Mother Dao had to be sedated, so the baby was born unnoticed and didn't get to see the baby's face. 6 hours later, she woke up in the postoperative room and was told by her husband that her baby was born weighing 3.1kg and lying in an incubator. However, 2 days later he discovered it was just a lie. The baby died soon after being brought out, but her husband and doctor were afraid of a broken heart, so they had to hide it. The shock of losing a child has depressed him for a long time, until now his grief has not subsided.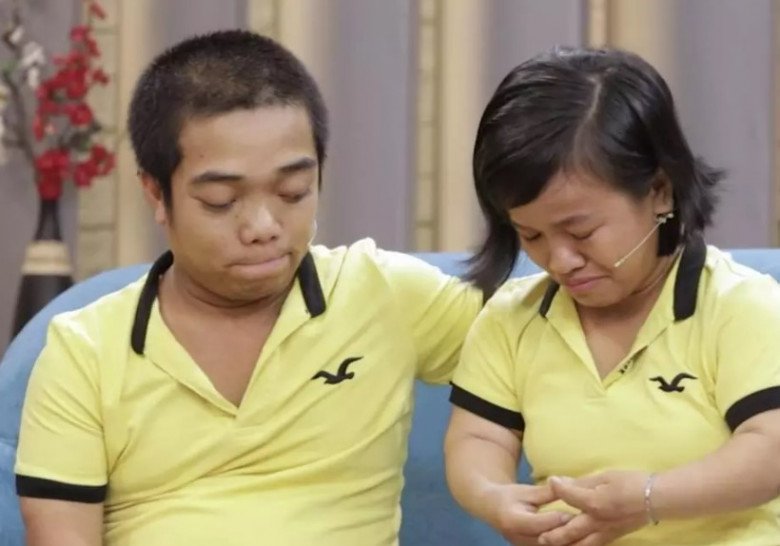 Unfortunately, the baby died shortly after birth, leaving the "little" couple very heartbroken.
Not only that, Mother Dao thought more and more when the doctor suggested considering further pregnancy because if pregnant, the baby only had a 25% chance of normal development and 75% would have other serious problems. . "I always wanted to be a mother, I hope the baby will be lucky about 25%", Ms. Dao tells. He confessed that he was afraid that if the couple did not have children, one day they would lose the middle.
Knowing that his wife wanted it, but Luong did not agree that Dao wanted to have more children. Because he knows his wife's resistance is weak, her body is small, she gave birth by caesarean section last time, if she continues to get pregnant, she will face many dangers. Partly worried about his wife, partly, Mr. Luong was afraid that if he gave birth to a child, the child would be unlucky, his future would be very sad. "Both parents have suffered like this, I don't want my child to suffer anymore', thought Lu.
Regarding his wife's worries, he confirmed that he will always love his wife like the first day they met and hold her hand until the end of his life even though he has no children.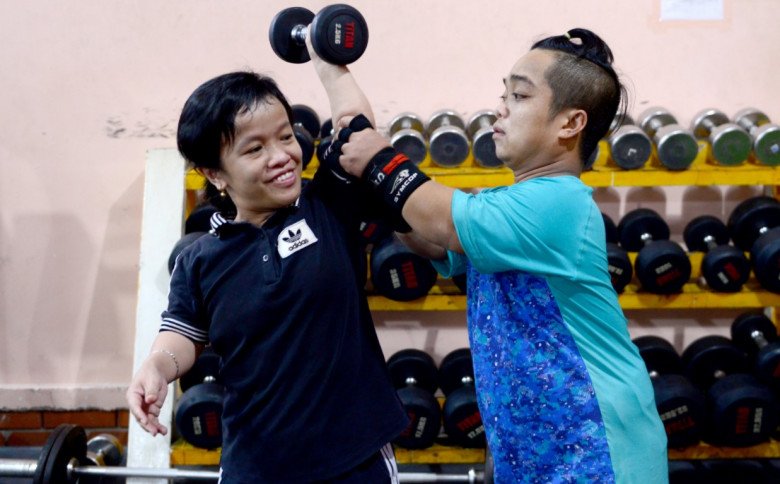 Dao still wanted to have children, but her husband didn't agree because he was worried about her health.
Situations that can't be pregnant
Pregnancy is the dream of many women, but the following cases should not be pregnant because it endangers the lives of both mother and child.
– People with severe heart disease, active tuberculosis, severe baseline, cancer who undergo radiation therapy can be life-threatening during pregnancy.
People with genetic diseases have a high risk of passing them on to their children. If you want to get pregnant, you need to consult a specialist to see if it is possible to screen for healthy embryos.
– Diabetics must stabilize their blood sugar before they can get pregnant. Otherwise, you run the risk of miscarriage, premature birth, or abnormal growth.
– People with HIV should also think carefully before getting pregnant. Although there are ways to prevent transmission to the baby, the process of pregnancy and childbirth causes maternal health to decline considerably, resistance decreases, the risk of switching from HIV to AIDS is faster.
– People with weak physical conditions, the body is not guaranteed to get pregnant.
You are reading the article
A tiny couple in Dong Thap decided to stay pregnant even though doctors stopped them, the baby was born without seeing his face
at Blogtuan.info – Source: Eva.vn – Read the original article here