Hair loss is one of the troubles of many people. Not only a disease, hair loss also affects aesthetics greatly. It is still said that "the teeth and the hair are the human angle". That is enough to say the importance of hair. Whether you are male or female.
Therefore, it is not difficult to understand when a person loves his wife like actor Will Smith throws a punch for the MC right at the Oscars ceremony when the male MC mentioned his wife – struggling because baldness piece by piece – indecently by associating the character in the movie with no hair.
The information surrounding the treatment of hair loss has since also become the focus of public attention. Not only is the story of Will Smith's wife's hair loss, this is also the suffering of many men in the world suffering from baldness.
One of the issues that men are very concerned about today is: Does Finasteride hair loss medication cause hair loss? male physiological weakness or not.
So, what is Finasteride?
According to Mayo ClinicFinasteride is the generic name for an oral medication used to treat enlarged prostate gland (BPH) and androgenic alopecia in men (male pattern baldness, alopecia areata or alopecia areata). ).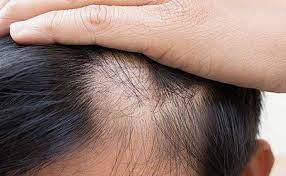 BPH is caused by an enlarged prostate gland. Men with BPH often have difficulty urinating, a decrease in the frequency of urination, a delay in starting to urinate, and having to wake up at night to urinate. Finasteride will make these symptoms less severe and reduce the risk of prostate surgery.
For men with hair loss, Finasteride will increase the amount of hair on the scalp but not the amount of hair that grows on the body.
2. Does using Finasteride for hair loss cause male sexual weakness?
DS Khue Vu (working in Hanoi) confirmed, using Finasteride to treat hair loss can lead to male sexual weakness. The reason is because it inhibits an endocrine enzyme so that hair grows more evenly. However, this enzyme has a role in male physiology. Therefore, using Finasteride for hair loss, men will certainly face a decrease in libido, erectile dysfunction.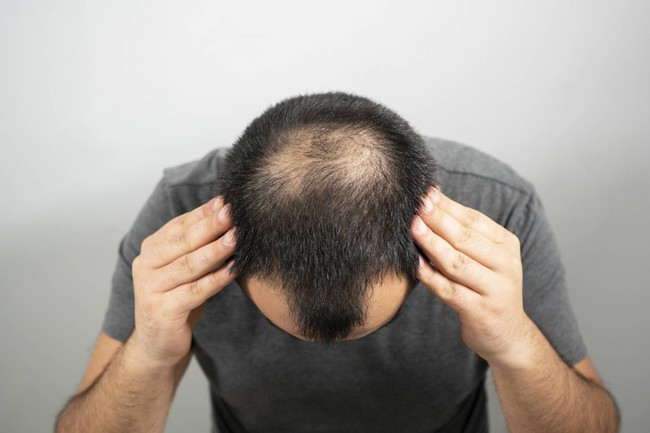 According to NCBIFinasteride is a hair savior, but only for men. Finasteride has been studied for its ability to inhibit the enzyme 5-alpha-reductase (5-AR). The 5-AR enzyme converts testosterone to Dihydrotestosterone (also known as DHT).
Approximately 10% of testosterone is successfully converted to DHT. The accumulation of DHT in the scalp is the main cause of hair loss in men. DHT binds to Androgen receptors and acts on hair follicles, making hair follicles unable to absorb nutrients to nourish hair. Gradually, the hair is weak and disappears into simple hairs, then completely disappears causing alopecia or alopecia areata.
DHT also stimulates the sebaceous glands to work, leading to the phenomenon of sebum. Finasteride can inhibit the 5-AR Enzyme, reducing the concentration of DHT in the scalp.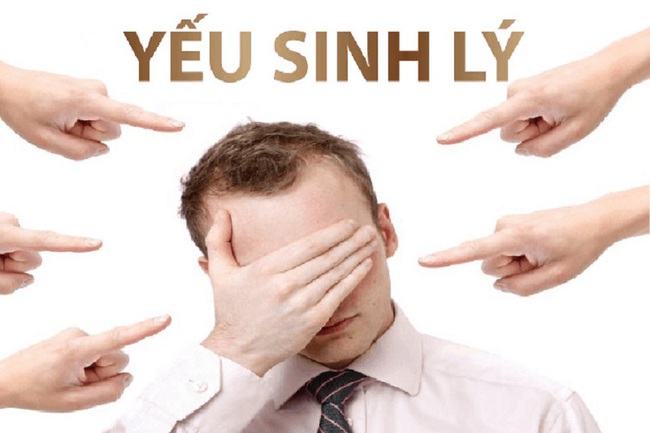 3. Can't use Finasteride for hair loss if you don't want to have physiological weakness?
According to the FDA, it is true that using Finasteride for male hair loss can lead to sexual weakness, but as long as the dosage is followed, it should be fine. Only use with a concentration of 1mg, avoid high concentrations harmful to health.
If you are worried that a low concentration is not enough to make your hair grow quickly and evenly, it is not necessary. Because Finasteride has a direct effect, the effect will be seen immediately after a short time of use even at such a small concentration.
The FDA has only approved Finasteride for the treatment of alopecia areata in men, not for use in the treatment of androgenic alopecia in women due to concerns about adverse effects. However, doctors may consider, commonly used in postmenopausal women.
https://afamily.vn/thuoc-tri-rung-toc-cho-nam-gioi-finasteride-co-gay-yeu-sinh-ly-hay-khong-20220328173045197.chn
You are reading the article
Does Finasteride for hair loss treatment cause male sexual weakness?

at
Blogtuan.info
– Source:
Afamily.vn
– Read the original article
here