Business
Billionaire Tran Dinh Long, Nguyen Duc Tai, old general Nguyen Thi Son prove this to be wrong, very wrong!
Last year, right after being announced by Forbes magazine as a dollar billionaire, Chairman of Hoa Phat Group Tran Dinh Long had a friendly talk with the press. In an interview with the Young Intellectual newspaper, this billionaire frankly shared his life philosophy. He said that even though he is a businessman who runs the largest steel corporation in Vietnam, when he works, he does not think about money and does not know how much money he has. However, his life is not as busy or stressful as many people imagine.
"I don't want my life to have to be dark, two hands and two phones, or not have enough time to have breakfast, lunch or dinner with my family. For example, from morning until now, I have only had one phone call, but it was the wrong call, not because someone called to discuss business.", Chairman Tran Dinh Long shared.
Accordingly, he still has time to do the things he likes, simple hobbies such as dusty coffee, exercise. Personal hobbies such as reading, watching TV, watching movies or football are still maintained by this billionaire and do not have to be thrown away. Even sidewalk iced tea with my 20-year-old friends. That is something he is very proud of.
Not only spending time with friends, family is also the number 1 priority for Mr. Long. "Some people are busy and don't have time to travel, but like me, I have to go at least 4 times a year and always go with the whole family.", this billionaire shared. Mr. Long is also very proud to be the person who eats 30 meals at home in a month, even 365 days a year.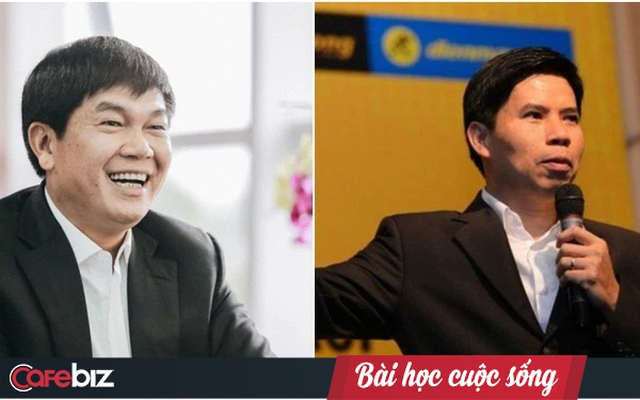 Mr. Long's work-life balance is not uncommon among Vietnamese billionaires. A long time ago, in an interview, the President of Mobile World also shared a lot about his daily life.
An aggressive and agile person, this businessman is not only good at business but also skillfully arranges time for his family. Mr. Tai often spends his weekends relaxing and relaxing, swimming or cycling with his children.
"I often spend time traveling in and out of the country to see what nature and people are like. I go many times a year.", Mr. Tai shared about his travel hobby. On these occasions, the founder of Mobile World is not afraid to challenge himself with adventurous games such as skydiving.
"However, I try to separate work and leisure", Mr. Tai shares how to balance life and work.
In addition, in his spare time, he likes to read books, especially books on life values ​​and teaching people.
"If 3 years, 5 years ago someone had the opportunity to talk to Mr. Tai, he would have found him fierce. Talk only win or lose, right or wrong. After a period of reading a lot, contemplating a lot, I see that life is not only about right and wrong. Right or wrong doesn't mean much, what are the problems we bring to others, what can we contribute. That is the true value of happiness", Mr. Tai talks about his own change like reading a book.
Or as recently, female General Nguyen Thi Son – founder of Son Kim Group also shared her views on balancing work and family life of an entrepreneur. She wrote in her letter to students, parents and teachers as follows:
"I tell you a story that I am proud to teach my child even though he is an adult: My son is a business director, the business has grown so he is very busy, all day dealing with work. I have to go to work at night, have to go to receive guests, come home sometimes at 12 o'clock at night, with the faint smell of alcohol, I love my daughter-in-law, I stay up every night waiting for my husband, live with my mother-in-law and endure not daring to speak harshly to my husband. At first, I loudly questioned my son, my son explained that in business, he had to receive guests. I do not accept this argument because I was also a business director, I don't receive guests until midnight so the work is still smooth. Customers need to buy good products from manufacturers to sell, not drink alcohol, Although sometimes partners also need to invite each other to an intimate meal to express goodwill in business cooperation. Therefore, I ask that my child, no matter how busy he is, must go home before 11 pm, if he does not return after 11 am, I will call to remind him and wait. A few times like that, my son didn't dare to come home late anymore."
https://cafebiz.vn/la-doanh-nhan-thi-phai-danh-doi-cuoc-song-gia-dinh-ty-phu-tran-dinh-long-nguyen-duc-tai-lao-tuong- nguyen-thi-son-chung-minh-dieu-nay-la-sai-rat-sai-20220329172404186.chn
You are reading the article
Billionaire Tran Dinh Long, Nguyen Duc Tai, old general Nguyen Thi Son prove this to be wrong, very wrong!

at
Blogtuan.info
– Source:
cafebiz.vn
– Read the original article
here