Khỏe - Đẹp
Using radial inter-room after Covid causes diarrhea
After recovering from Covid-19, many people are still looking for remedies to use to detoxify the lungs and improve health.
After recovering from Covid-19 for two weeks, Ms. Nguyen Thi Thang (65 years old, Ha Dong, Hanoi) is still in the post-Covid-19 recovery period. Ms. Thang said that her husband and wife regularly drink radial tea every day to "flush" Covid-19 out of the body, in order to prevent prolonged post-Covid-19 infection.
After recovering from Covid-19, her husband was often tired, in the afternoon feeling hot, coughing, and uncomfortable, but the thermocouple did not have a fever, so Ms. Thang used radial therapy to treat the post-Covid-19 period.
MSc BS. Nguyen Van Dan – Vice Dean of Faculty of Traditional Medicine – University of Medicine and Pharmacy, Ho Chi Minh City said he also received a lot of questions from patients about whether they had recovered from Covid-19 but still bought radial leaves to cook as tea to drink every day. Everyone thinks that bitter medicine is bad, but really, even if it is a traditional medicine, it must still be used according to the indications.
Dan shared, in the early stages when we are not clear about Covid-19 and do not know how to treat it with suitable drugs, radial contact is considered a supportive medicine for patients.
Because, there is a small Thai study on the use of radial interspersed in the treatment of Covid-19 patients. After that, Vietnam also included radial contact in the protocol to support the treatment of Covid-19 patients.
Radial lotus is a medicine that has been used for a long time in traditional medicine and is considered as a plant antibiotic. But patients need to consult a doctor before using radial intersolar to use the drug effectively and prevent side effects.
The roots and leaves are widely used in traditional Indian medicine, and parts of Southeast Asia, Central America, and the Caribbean are commonly used as a remedy for snake and insect bites. The juice or sap from the crushed leaves is used to treat fever, itchy skin rashes and as a tonic.
In medicine, radix is ​​used to treat colds and flu with fever, sore throat, laryngitis, mouth ulcers, tongue ulcers; acute or chronic cough, colitis, diarrhea, dysentery, urinary tract infection with difficult and painful urination; boils, sores, venomous snake bites.
However, when using inter radial you must remember the rules of use. In traditional medicine, radial radix has a bitter taste, cold properties have the effect of clearing heat, detoxifying in the lungs (lungs), spleen (spleen), stomach (stomach), and large intestine (large intestine). According to the theory of oriental medicine, using radial connection can help, but when using, the patient must be accumulating heat in the lungs and large intestine.
As for patients who do not have heat accumulation in the lungs and large intestine, using cold radial connections also changes the body's temperature.
The dominant view of oriental medicine is that the disease unbalances yin and yang, so both heat and cold must be balanced. When using a remedy continuously can damage yang, the body leans more towards welding.
Patients who use radial interstitial many times will have diarrhea and abdominal bloating. When the cold air hurts, it makes the patient feel more chilled than even the tips of the toes and fingers.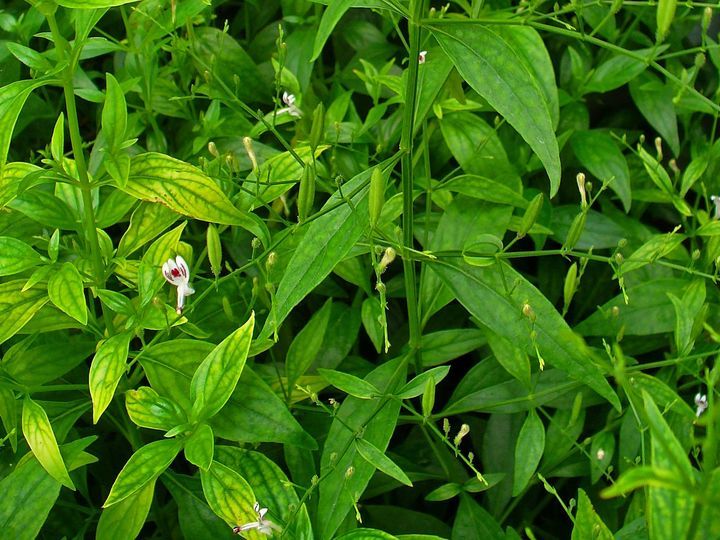 Cross-linked is a plant antibiotic that should not be used arbitrarily.
Therefore, the use of inter-radial radial in the post-Covid-19 period is not recommended. In the post-Covid-19 period, the body's damage is the main change in blood and qi, so at that time, the patient must use supportive methods such as supplementing and nourishing. The radial side is a group of cholera drugs used in real and acute cases of Covid-19.
Dr Dan said that people who feel hot in the afternoon, but the thermometer does not increase the temperature, this is a case of heat damage when treated with tonics, remedies can be used to treat heat damage.
And when you use radial heat, you have a fever, your face is red, your lips are dry… Therefore, when you use radial contact, you must be very careful.
"People who arbitrarily use radial contact with the hope of recovering from Covid-19 can cause diarrhea, abdominal bloating …' – Dr. Dan recommended.
Phuong Thuy
You are reading the article
Using radial inter-room after Covid causes diarrhea

at
Blogtuan.info
– Source:
infonet.vietnamnet.vn
– Read the original article
here