Khỏe - Đẹp
Manifestations of depression and 5 questions you must remember to identify suicidal behavior
Dr. Huynh Thanh Hien – Ho Chi Minh City Psychiatric Hospital said that depression is increasing and especially among young people and women.
Dr. Hien said that depression is associated with modern society when life becomes more and more modern, this disease increases. And in the past 2 years, the Covid-19 epidemic has made depression even more serious.
Dr. Hien said that more than 20 years ago, every day there were only about 50 patients examined for depression and anxiety, now 10 times more than even thousands of patients a day.
According to a report by the Institute of Mental Health (Bach Mai Hospital), every year in Vietnam, more than 40,000 people commit suicide due to depression. At school age, students, the rate of depression is higher than the general population from 4% to 6%. Depression does not go away on its own, without treatment. Even if not treated promptly, depressive symptoms continue for weeks or months, even years.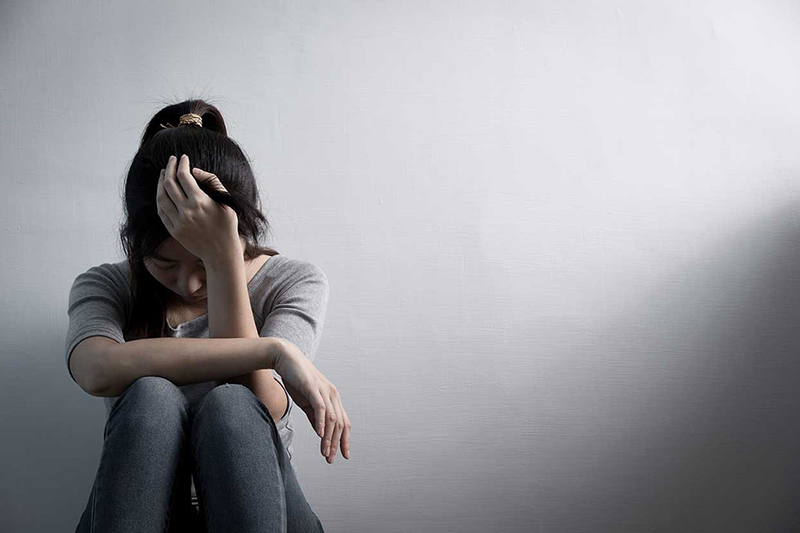 Illustrated photo.
People with depression often have to face pressure, anxiety, anxiety, and feelings that they don't know how to express to anyone. A few other depressions are caused by both dementia, sleep disorders, etc. Depression needs to be detected in time and treated with psychological and chemical methods.
If you see your loved one showing signs of wanting to be alone, not wanting to do anything, giving up, wanting to confide, having trouble sleeping… that is mild depression. In more severe stages, the patient shows signs of fear, pessimism, loss of faith in life, and self-destructive behaviors.
The most dangerous of depression is suicide. People with depression coming to a decision to commit suicide will go through 3 stages, including: suicidal ideation, suicide attempt and finally suicide.
For those who are alone, with no one to share, they are more likely to have suicidal thoughts. Dr. Hien said that many cases of living in apartments, closed environments, less contact, less communication and suicidal ideation became more and more true.
How to recognize signs of depressed people commit suicide or not? Dr. Hien said that you need to remember 5 questions in sequence to detect and evaluate the intensity of this idea, thereby preventing an intention from turning into a suicidal behavior.
First, a failure complex: when asked if the patient thinks he or she is a failure, for school children, it is an inferiority complex.
Second, a useless complex: the patient thinks that he is a useless person to his family, and to school children, it is an ignorant and stupid complex.
Third, thinking that I am a burden, for children going to school, it is a shame of their parents about their poor academic performance.
Fourth, often thinking about death and how to commit suicide
If all four answers are "yes", then it is very dangerous: the idea of ​​​​suicide has been and is forming.
Fifth, thinking that if I die, my family will be better. With children going to school, they think that when they die, their parents will no longer have to be ashamed of them.
If the 5th question is also answered as YES, it is a red alert, the risk of suicide is very close. Need urgent medical intervention – Dr. Hien said.
Especially if the depressed person is unusually calm, a little brighter, no longer crying, this is a very dangerous sign because then the depressed person seems to have made a terrible decision after a while. thoughtful thinking time.
Dr. Hien also said that with school children, if they ever had "the idea of ​​revenge" on their parents, so that the parents would suffer and repent for the rest of their lives, it would be easier to have a stronger intention to commit suicide and more likely to commit suicide. suicide act.
Khanh Chi
You are reading the article
Manifestations of depression and 5 questions you must remember to identify suicidal behavior

at
Blogtuan.info
– Source:
infonet.vietnamnet.vn
– Read the original article
here