Talking about old and legendary figures in the business world in China, it is impossible not to mention Doan Minh Thien. He is the Chairman and founder of Lifan Group, specializing in the production of cars and motorcycles in the great metropolis of Chongqing. One of his famous quotes is: "If you have courage but little knowledge, the chance is still half; if you have knowledge but no courage, the chance is close to zero".
A man with a lot of courage, experience as well as outstanding ability in business, he rose to become one of the richest people in China with a start-up story "like no other". But now in the late afternoon, in the heart of this billionaire can not know whether he is a hero or not!
Starting from empty hands
Doan Minh Thien was born in 1938 into a family of landlords in Phu Lang district, Chongqing. His childhood passed quite smoothly until the incident occurred when he was 12 years old. At that time, his father suddenly passed away, the main pillar in the house was lost, causing his family to fall into a state of "failure", having to move to live in an abandoned thatched house. Because of poverty, the teenager that day was forced to drop out of school and work hard to earn money.
Realizing that every house needs sewing, Doan Minh Thien borrowed 5 bucks from a relative and went to town to buy wholesale needles to sell in the village. Retail was not enough, he also cooperated with other people and quickly earned a large amount of money at that time. When he had earned quite a bit, his mother advised him to continue his education, she said to him: "If you don't read the book, it's useless."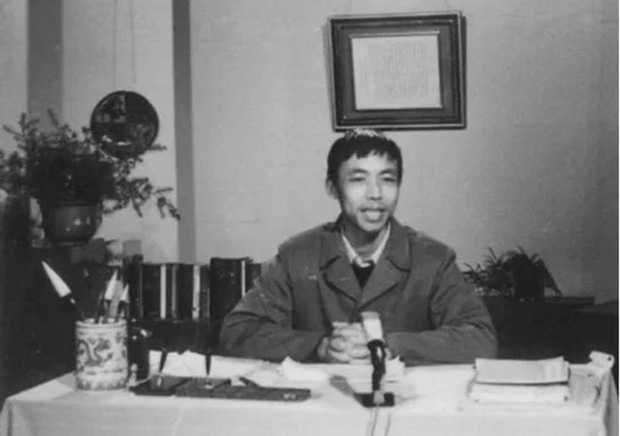 Doan Minh Thien in his youth
Then, thanks to her mother's words, Doan Minh Thien at that time left everything to go to Chongqing to study for the exam. Thanks to his intelligence and hard work, Doan Minh Thien was accepted into the No. 1 high school in Chongqing with excellent results. Few people know that he used to be a math genius, not yet finished his first year of high school with a bachelor's program.
Not only good at studying, Doan Minh Thien is also good at sports and music, he is also a familiar writer in the school newspaper. At that time, the teachers all thought that Doan Minh Thien would be a math genius in the future.
But another incident occurred in the third year of high school, the brilliant young man had not yet had time to take the university entrance exam, was expelled from the school and sent to re-education because of inappropriate statements in the newspaper. school newspaper. Three years later, he was imprisoned for "inconsistent thoughts" with the times at that time with a sentence of 18 years in prison.
Not letting his life end in that dark place, the young Doan Minh Thien focused all his attention on studying. Remembering his mother's words "not reading books is useless", in prison he still worked hard at reading books, studying English and exercising every day. Thanks to good rehabilitation, he was released early. That year he was 41 years old, in his diary he wrote: "Kuong Tu Nha left the country at 80 years old, I'm 41 this year, it's not too late."
Changed stars, from prisoner to billionaire
After being released from prison, Doan Minh Thien came to work as a translator at the Chongqing synthetic chemical factory. With his outstanding talent, he has held positions as English lecturer at Chongqing Television University, Chongqing Academy of Design and editor at Chongqing Publishing House. In just two years of trying, at the age of 47, he was promoted to vice president of Chongqing Publishing House.
Although he has achieved certain successes, Doan Minh Thien still feels that there is something in him that has not been discovered. Then in 1985, he quit his job at the publishing house and went to Chongqing international technical consulting company to apply for a job and gain business experience. At the age of 50, Doan Minh Thien felt that the time was right, so he decided to resign and decided to establish a book company.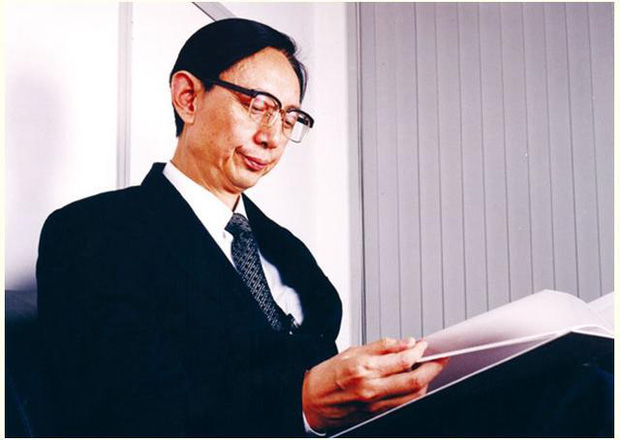 Doan Minh Thien started his career when he was 54 years old
Thanks to his business acumen, he quickly earned the first "golden jar" in his life when the book edited by the owner sold 30 million copies. In 1992, realizing that the motorcycle industry was extremely potential, he decided to turn to a new field despite the objections of his family, at this time he was 53 years old.
At that time, companies in China were not allowed to monopolize, so Doan Minh Thien was forced to change direction and innovate the business. In 1988, Lifan company was born, focusing on research to develop a completely new micro motor in the Chinese market, earning remarkable achievements. On the winning momentum, Lifan invented a new engine and created a fever in the market.
In 2001, his company produced and sold 1.84 million engines and achieved sales of 3.85 billion yuan, becoming the leader in China's motorcycle industry at the time. When Doan Minh Thien was 63 years old, he entered the list of 50 richest people in China voted by Forbes.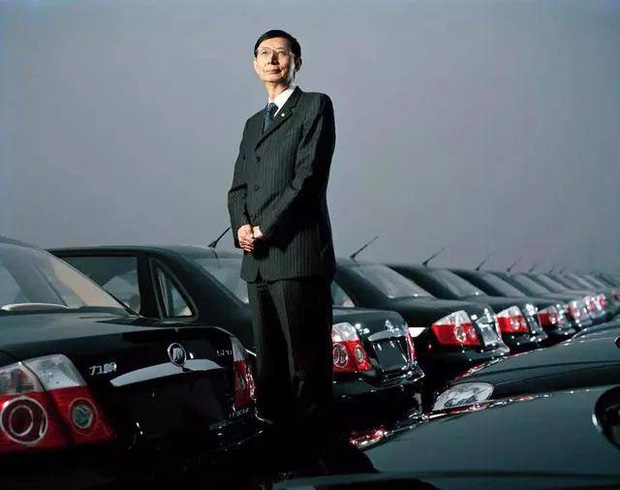 Lifan car company of Doan Thien Minh is famous all over China, especially in Chongqing
In 2003, noticing the strong growth of the auto market, he announced his entry into this market. After the difficulties and challenges from the transformation, Doan Minh Thien began to reap the sweet fruits when in 2009, Lifan launched the Lifan 320 model with sales exceeding 7,000 units in less than a month.
Since entering the motorcycle industry in 1992 until emerging in the auto market in 2010, Doan Minh Thien has owned 18 factories for 18 years.
On November 25, 2010, Lifan's shares were listed on the Shanghai Stock Exchange with a market value of more than 30 billion yuan. At the same time, Doan Minh Thien also became the richest person in Chongqing with a net worth of more than 11 billion yuan, that year, he was 72 years old.
Starting from zero, eventually returning to zero
With cherished plans and intentions for the future, Lifan is expected to create a breakthrough in the global auto industry. However, Doan Minh Thien could not have foreseen that in 2016, Lifan was involved in "corruption" of 114 million yuan of the central government's subsidy fund and was fined more than 100 million yuan.
On February 28, 2017, during the launch of the new model of Lifan, the 79-year-old president stood in front of thousands of people and announced "retirement" and left the empire for the next generation of talented people to follow. .
After the departure of the "father", Lifan began to go downhill without stopping, sales began to plummet and losses again and again. At the end of 2018, Lifan was exposed about the break in the capital chain and debts to agents.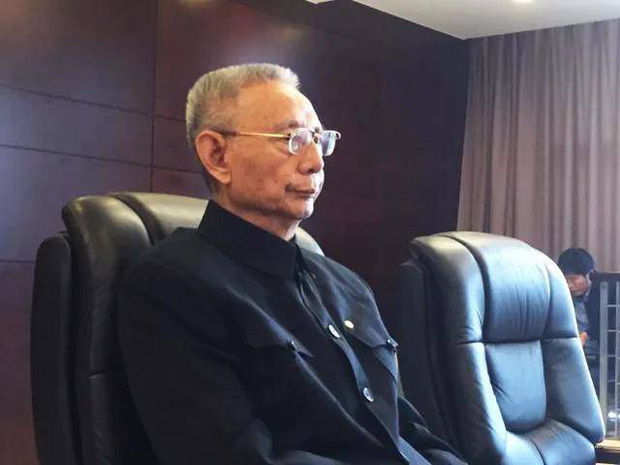 Doan Minh Thien in the late afternoon
By 2019, at the age of 81, Doan Minh Thien re-exported, but the total liabilities of Lifan Holdings, Lifan's management company had reached 31.2 billion yuan, of which short-term debt was 29,478 billion yuan.
Finally, on August 6, 2020, Lifan Group announced: "The controlling shareholder Lifan Holdings has filed for bankruptcy reorganization because its assets are not sufficient to pay its due debts". The corporation was later acquired and ownership changed.
So, after so many years of building, carrying, and driving Lifan to develop brilliantly, at the age of 82, Doan Minh Thien – Chairman and founder of this corporation had to swallow his tears, bitterly look on. His "child" went bankrupt and belonged to someone else. It is true that no matter how talented you are, you cannot predict your destiny.
(According to finance.sina.com.cn)
https://cafef.vn/ong-cu-huyen-thoai-nhat-trung-quoc-18-nam-ngoi-tu-53-tuoi-khoi-nghiep-72-tuoi-la-ty-phu-giau- nhat-mot-vung-den-82-year-old-lai-ngam-ngui-nhin-de-che-sup-do-20220407014241727.chn
You are reading the article
18 years in prison, 53 years old starting a business, 72 years old is the richest billionaire in a region, at 82 years old, watching the empire collapse

at
Blogtuan.info
– Source:
Soha.vn
– Read the original article
here