Tech
How has China's "soft" industry expanded globally?
Thirty years ago, China's pioneering brands began reaching overseas markets. These businesses mostly produce durable consumer goods – home appliances, computers, or even pianos.
But consumers, the press and experts in developed countries have flatly rejected the "Made in China" trademark, a symbol they associate with low-quality products and intellectual property violations. As a result, many Chinese brands choose to pursue their global ambitions by entering niche markets or becoming an outsourcer of special equipment for foreign brands.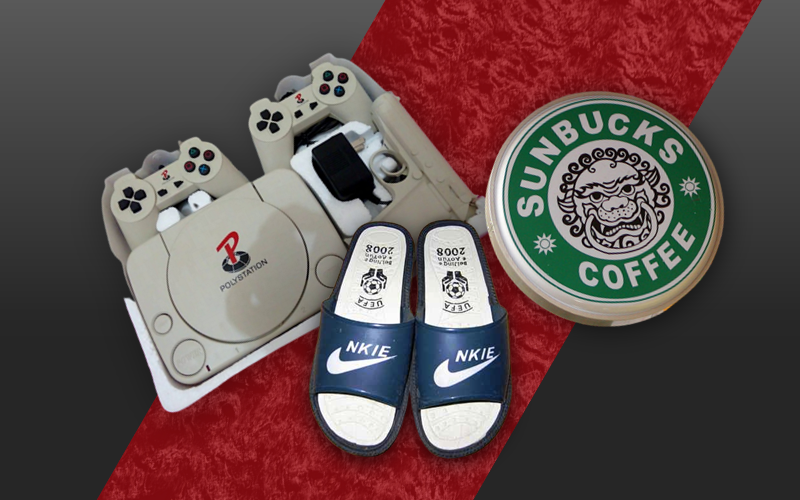 As a result, many developed countries largely underestimate the global potential of brands like Haier and Huawei – at least until they can no longer ignore them.
Following that success, recently, China's "soft" brands, ranging from fashion to digital media to video games, have begun to capture global market share, so much so that many The international community must study, learn, or even copy the inventions of the Chinese. The rise of these brands is fueling China's "soft power". However, again, it seems that the developed world is underestimating the potential of this country.
The best example of this is the fast fashion brand Shein. Last year Shein beat not only H&M, Nike, Uniqlo and Zara but even Amazon, to become the most downloaded shopping app in the US.
Downloading is fine, but sales are everything. As the Financial Times reported in October, Shein has "overtaken H&M and Zara to become the largest fast fashion retailer in the US".
Shein has prevailed among Gen Z consumers in more than 100 countries by leveraging China's leadership in the e-commerce movement. The company has offered a wider variety of youth-friendly models than its competitors, and most importantly, they bring them in one place young people love: their own phone screens. . According to a corporate interview last December, "Shein tested thousands of products at once. From July to December, businesses add from 2000 to 10000 unique style products to their application.
The retail technology research institute Edited confirmed that Shein's total product availability in June 2021 was more than half a million, higher than the three clothing brands AOS, Fashion Nova, H&M and Zara. total.
The company also keeps consumers engaged by increasing engagement. Doing that requires both technical and user savvy. Shein has applied China's successful user acquisition experiences such as issuing coupons, reward points for user interaction, putting games and recommendations in shopping apps, or using the abundant data available. to build user portraits, thereby easily anticipating the unique needs of each person. In addition, Shein created a group of "Key opinion customers" (KOC for short) to promote product purchases. According to the Financial Times, these KOCs post "small clips with the title 'unboxing Shein', displaying a range of suits to their online fans." Shein shopping videos are ideal for posting on short video platforms like TikTok, helping the company introduce customers to new and incredibly cheap clothing and accessories.
Inditex, the parent company of Zara, which was a leader in fast fashion a few decades ago, has succeeded by minimizing the time it takes to design and sell products, helping the company to quickly respond to fashion trends around the world. market while reducing storage costs. This made Inditex billions of dollars, making the company a role model taught in business schools and respected by consultants. This is exactly what Dell did with personal computers in the '90s – cheap and modern products.
Now, Shein has taken this model to a new level, combining small supply chains both in the world and in China into a complex that can beat Zara.
Shein's supply chain has key salient features. First of all, the supplier's factories are mostly located in Guangdong, the world's manufacturing center, with high-quality suppliers, side-by-side logistics and an international airport. All of this helps to promote overall system efficiency and reduce costs. Ironically, these factories learned to meet the standards of developed-world consumers by working for Amazon and eBay businesses. Now, they are using their market insight and acumen gained through more than 10 years of cooperation with international partners to support Shein's rise.
The entire Shein ecosystem is adapted into the cloud supply chain management system, allowing the company's supply factories to promptly catch the wave of emerging consumer trends on TikTok and adjust the product chain according to the needs of customers. that trend. This model commonly known as "consumer to manufacturer (C2M)" was initiated by Chinese e-commerce giant Pinduoduo. For her part, Shein has invested a lot of time and money to continuously "seed" new product images onto her app, bringing in customers continuously.
Shein's supply plants typically begin by producing very small amounts of a new product, with the potential to scale rapidly to meet any growth in demand. They were willing to do this because Shein paid suppliers faster than the industry standard and gave them access to the utility of the Shein ecosystem.
As air freight to international customers has become more economical, Shein's suppliers have shipped products directly to customers, both avoiding the costs of maintaining and operating the shipping store, and avoiding taxes levied on merchandise shipped commercially to stores.
Critics of Shein argue that this "tax advantage" is essentially a form of "tax avoidance"; that the company's attitude to intellectual property is despicable; and that the company's business model is persecuting the environment as well as exploiting workers. The alle times and then quit".
The sportswear industry faces a similar problem this year – Nike and others have also been accused of outsourcing manufacturing in squalid factories. These criticisms are reasonable and worthy of consideration, but by no means do they threaten the company's life, and it remains to be seen whether these challenges are just "toothaches" or Shein's chronic illness.
Reality is leaning towards the first, as Shein's success has spawned a series of imitators. According to Sixth Tone's 2021 survey, at least 10 fashion companies are following Shein's model on a global scale, including Cider, Urbanic, ChicV, Doublefs, Cupshe and JollyChic.
The rise of China's "soft" brands isn't just limited to fashion. Over the years, Facebook and Google have been competing to imitate Tencent's ideas; Amazon even has to learn from Alibaba. Snapchat and Instagram are now having to turn to Chinese apps like Tiktokn to figure out how to better interact with the "digital territories". Cloudflare's statistics show that Tiktok is the most popular domain by the end of 2021, surpassing Google and Facebook.
On the cultural front, Chinese authors and companies are emerging superstars in the worlds of science fiction and video games. In an article on SupChina, titled "Is video game China's next cultural export product", journalist Che Chang notes that "Only two months after its 2020 launch, the Genshin Impact game won Game of the Year on both Apple and Google Play platforms. In its first year, Genshin became the fourth highest-grossing game in the world, generating more than $3.7 billion in profits and surpassing the likes of Fortnite and Pokemon Go."
Anyone who knows the achievements of these soft brands and still doesn't notice a general trend is missing the big picture. In a now-famous quote, science fiction author William Gibson once observed that "the future is here – it's just not evenly distributed." China's e-commerce ecosystem will be the future of shopping, and even now Chinese consumer tastes have become a global driver. As the Chinese soft brand's patents are distributed more evenly, the fans will become "consumer-oriented". Each of those "thought leaders" in turn will form a keystone in the foundation of China's soft power in the 21st century. The world should gradually pay more attention, right now.
You are reading the article
How has China's "soft" industry expanded globally?

at
Blogtuan.info
– Source:
genk.vn
– Read the original article
here