There is an old folk saying that a daughter resembles her father, and a son loves his mother. Indeed, when looking at the small nest of female singer Vo Ha Tram, I see that even more. She just had her first daughter, Moon, but Vo Ha Tram was constantly told that she was surrogacy because she inherited almost all of her Indian beauty from her father.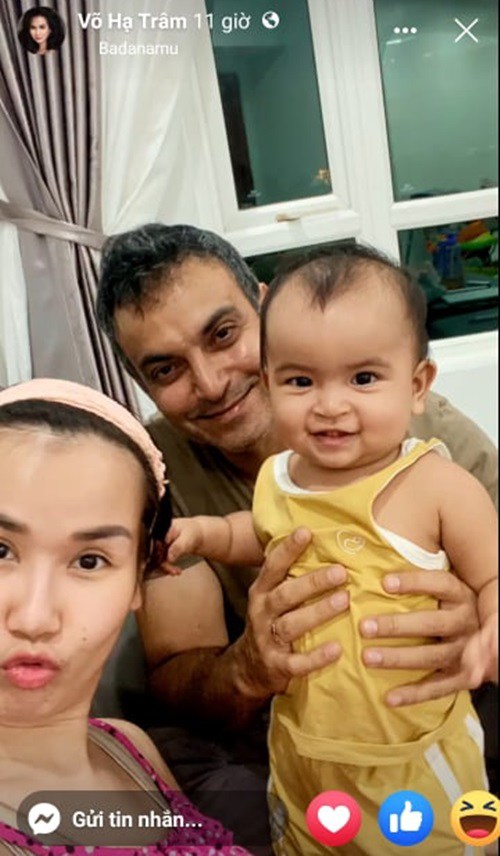 Recently, it was a rare time that Vo Ha Tram showed off the family moment in a photo. Baby Moon is excited, smiling when she sees her mother holding up the camera. The little girl standing next to her parents can clearly see that the older she gets, the more she looks like her Indian father, from the eyes, the bridge of the nose to the mouth, the chin all belong to her father. Even dark hair or skin is of Indian genes.
It is known that Vo Ha Tram's family has just had a vacation and business trip, traveling by plane. The mother also excitedly shared a photo of Moon taking the bus for the first time to go to the plane with a super cute action, the baby firmly grasped the iron frame on the car to not fall, even though she was held tightly by her mother. Moon's plump figure and stocky hands make everyone excited, praising Vo Ha Tram for taking good care of children.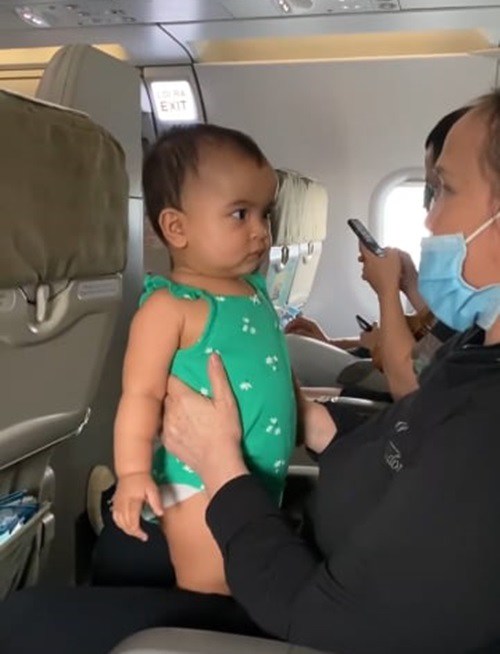 Currently, Moon is more than 9 months old, weighs more than 9kg, and is nearly 70cm tall, even though her mother has followed a vegetarian diet from pregnancy to after giving birth.
Even for the current daughter's weaning meals, the mother prepares many vegetarian dishes. "I have been able to eat solid foods and the menu is simple because being a vegetarian doesn't have many choices. But I still learn to come up with a reasonable diet, so that my child is delicious and still nutritionally balanced for the body. In order for her to have enough starch, I give her porridge, and the fiber comes from vegetables. Other groups of substances will be added from some beans and breast milk.
In order for the baby to eat more and reduce the cleaning for the mother, I choose the traditional method of weaning. Every day, I change dishes flexibly so that my children are interested and not bored. Moon is very sensitive in eating. Before eating, I will taste a little and then eat it again if it suits my taste. If your baby doesn't like it, he'll refuse and then I won't be able to feed it any more." – Vo Ha Tram shared.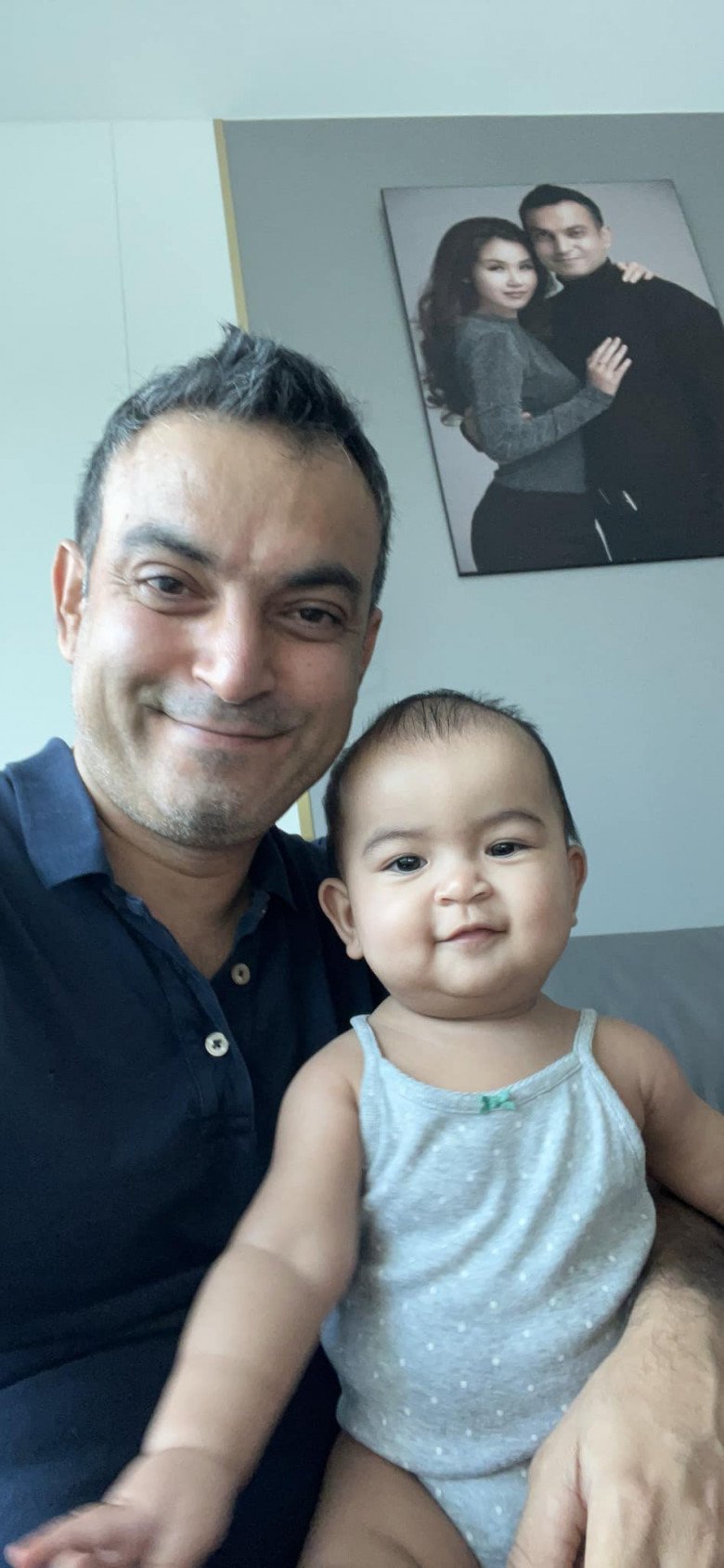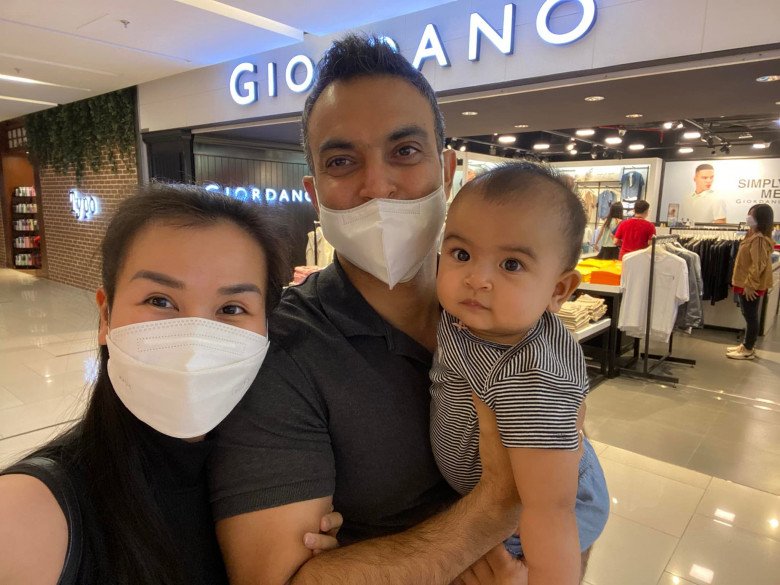 The girl who makes Vo Ha Tram is often said to be a surrogate because she resembles her Indian father in every way. However, the singer expressed that she was not sad about it, on the contrary, she wished that her daughter would be beautiful like her father, not as pretty as her mother. "I'm not sad that my son looks like his father because when I was pregnant, I also wanted him to be like him so that he could inherit the beautiful features such as big eyes, curved eyelashes, high nose, etc. will be more beautiful, but like a mother, it will not be as beautiful."
At this 9-month-old milestone, Moon has had many outstanding developments compared to previous months. Teeth grow faster and more, more than 10 teeth, babies are well aware, can observe and understand the mood of their parents. When her parents came home from work, Moon was excited, excited and wanted to be held. The girl also spoke more thanks to Vo Ha Tram often confiding and reading books with her children every day.
The singer returned to work when Moon was 6 months old. She assuredly entrusts the baby to the nanny and the support of her husband.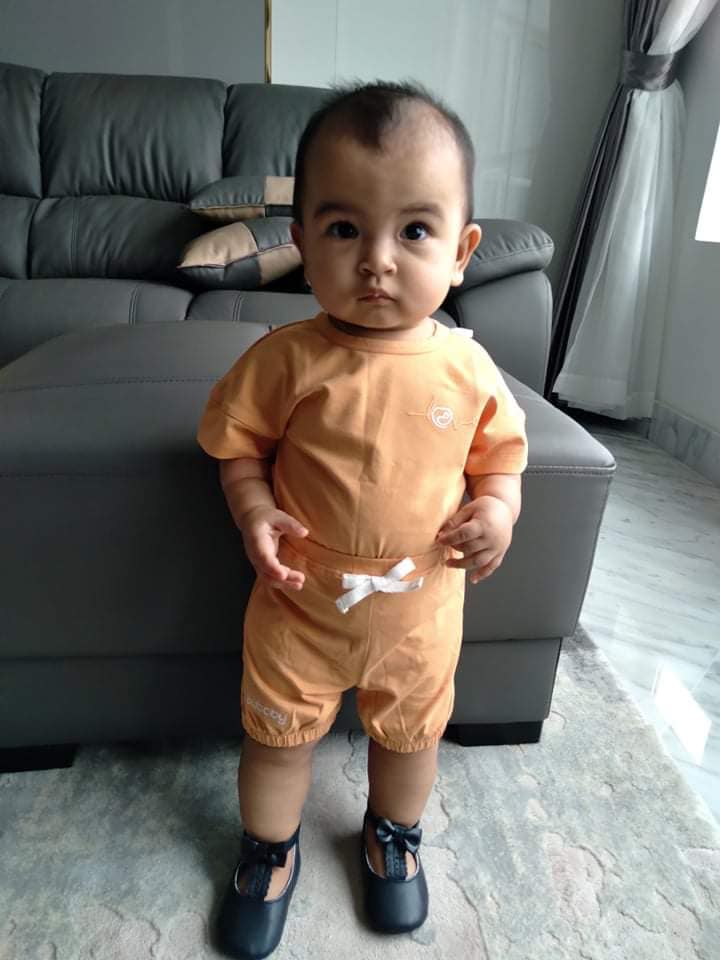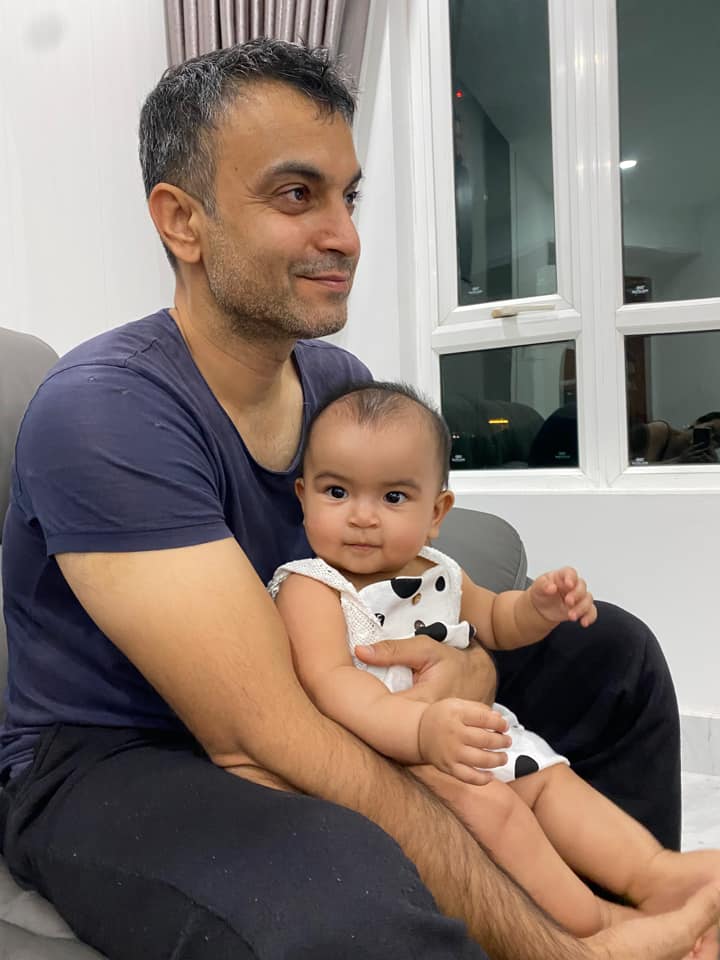 You are reading the article
Vo Ha Tram's Indian hybrid, the older he gets, the more he looks like his father

at
Blogtuan.info
– Source:
Eva.vn
– Read the original article
here