Kinh tế
"Binh Duong deserves to be a miracle of Vietnam"
Binh Duong is a province that "goes back first".
On April 20, presenting a presentation on thematic development of urban development economics at the Workshop to celebrate the 25th anniversary of the establishment of Binh Duong province, Assoc. Tran Dinh Thien – former Director of the Vietnam Institute of Economics, a member of the Prime Minister's Economic Advisory Group affirmed: "Binh Duong is a miracle of Vietnam in terms of economic development and industrialization".
According to Dr. Thien, Binh Duong is a province with a purely agricultural and poor starting point with extremely difficult development conditions. But having a location adjacent to Ho Chi Minh City and being a late province, Binh Duong set out the motto "breakthrough and progress" and "the principle of Gravity – water flows in the lowlands".
This position creates opportunities and at the same time puts pressure on Binh Duong to thrive. The resonance of development opportunities and pressures gives Binh Duong a new position, putting the province in a different development situation. In that context, Binh Duong was forced to fundamentally change its development approach.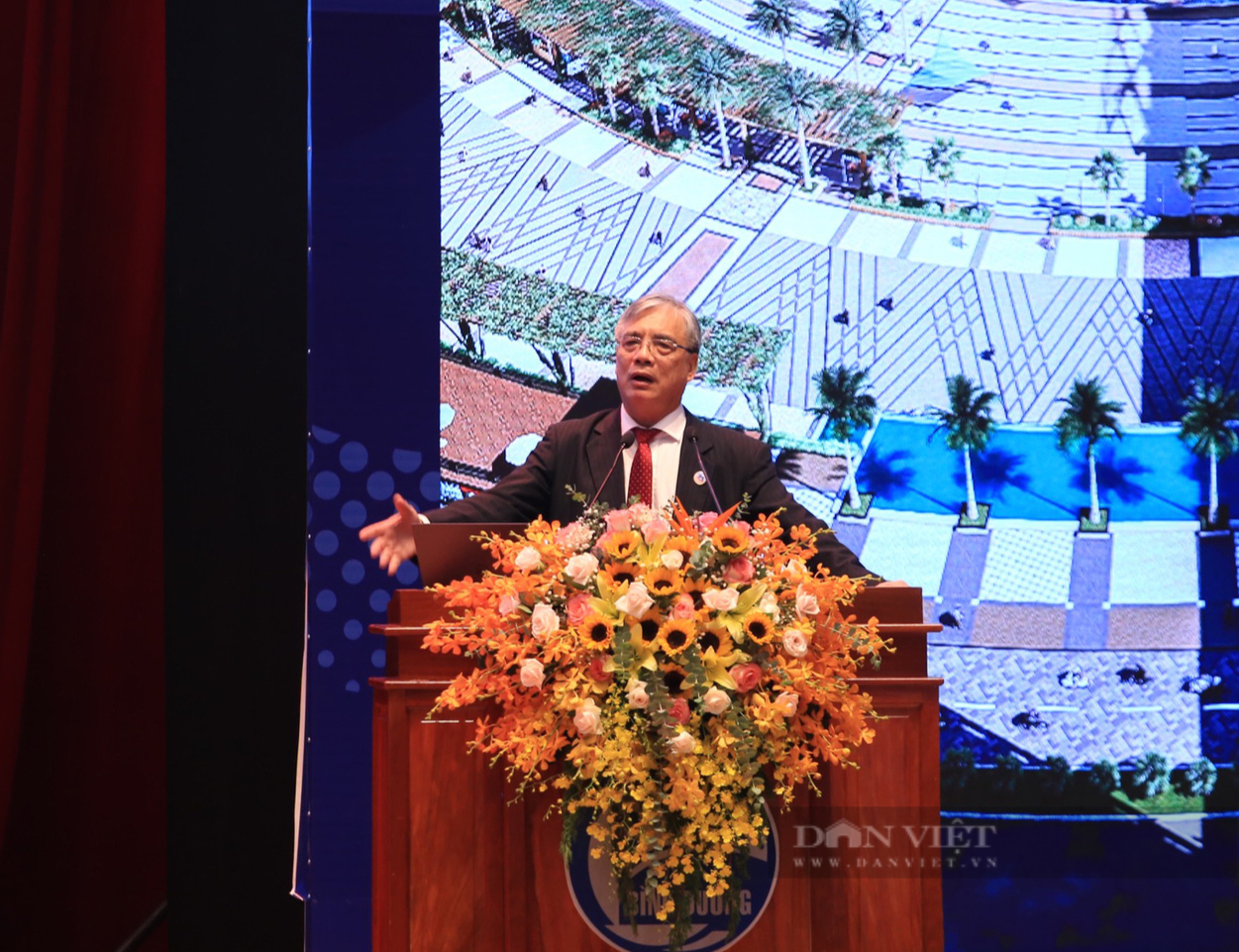 Immediately after separating the province, Binh Duong has 2 important changes: building a new, modern and smart Vietnam – Singapore industrial park (VSIP). This is an important development initiative from the cooperation between Vietnam – Singapore, put into practice and soon, is confirmed as a successful model.
Besides, Binh Duong broke through reforms to ask for a mechanism, not for money. This is a "please – give" mechanism to escape "please – give". This development formula is simple, obvious, but truly a step forward of historical significance.
Former Director of the Vietnam Institute of Economics affirmed that these two changes of Binh Duong are two true breakthroughs, aimed at the two "axes" of Vietnam's economic renewal process: Market – opening for integration international.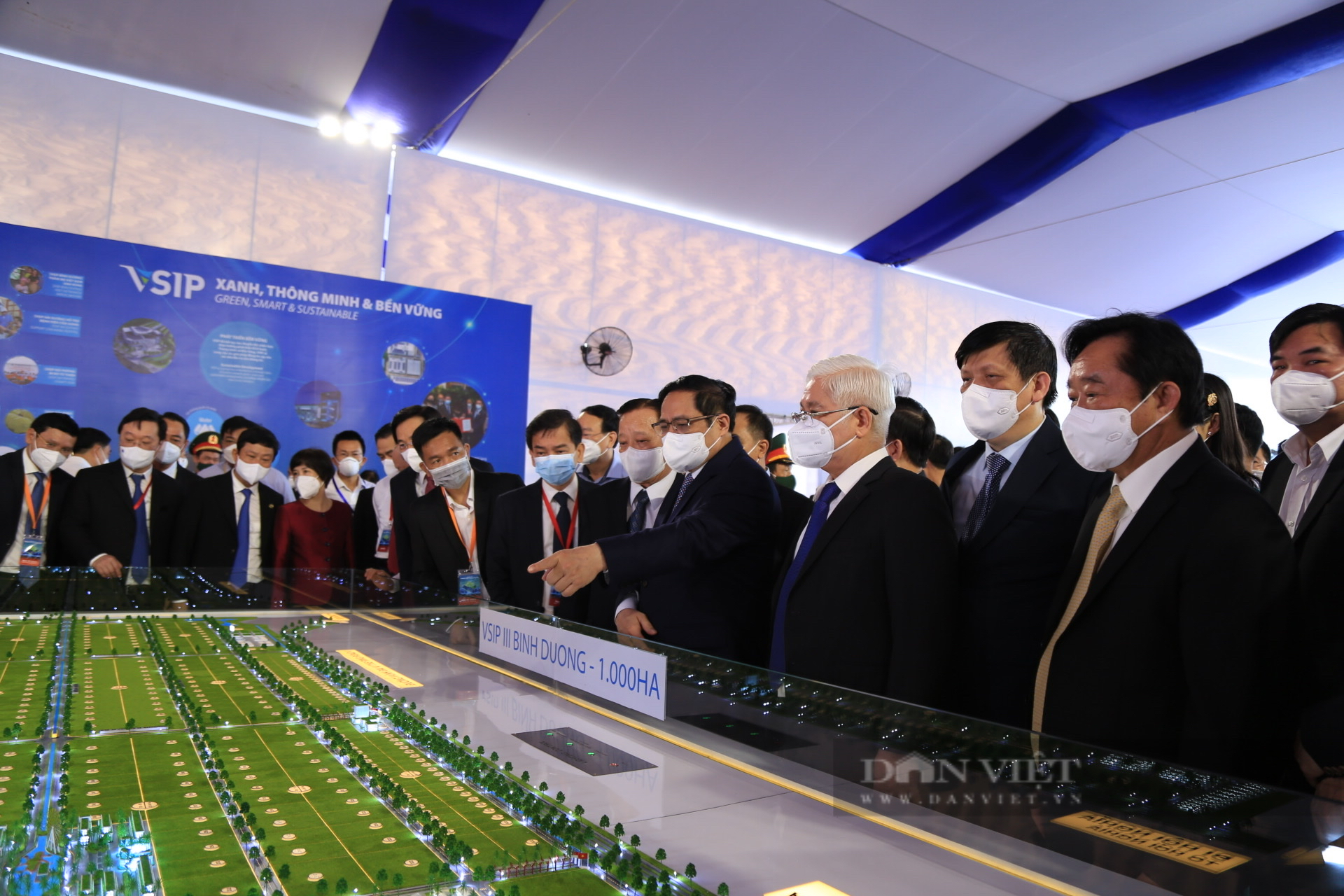 Also according to Dr. Tran Dinh Thien, it seems that up to now, there has been no locality that has done such drastic and radical work as Binh Duong, aiming at the most difficult-to-implement goal, which is to break with "begging and giving benefits", towards self-reliance. more in operating and managing the transformation process, in order to increase self-responsibility and proactively innovate and create.
Dr. Thien affirmed that the change in the development formula of Binh Duong is very simple, similar to the principle of initial economic renewal across the country (moving to "agricultural contracting" and "acknowledging the economy"). multi-component economy").
Thanks to that, Binh Duong has made a strategic breakthrough, made a successful breakthrough and established a "development miracle": maintaining a high growth rate continuously for many years, fundamentally changing the economic structure, leapfrog "class" of development, reaching the GRDP per capita of Binh Duong among the highest in the country.
Binh Duong has the third highest GRDP/person in the country
Also according to Assoc. Tran Dinh Thien, from a poor province, Binh Duong has kept up and is surpassing the previous localities, even leading the country, in many key aspects.
Specifically, when the province was separated, the economic scale of Binh Duong was only VND 3,919 billion. But by the end of 2021, the province's economic scale will reach VND 408,861 billion, 104.3 times higher than in 1997; growth rate of GRDP at constant prices in the period 1997–2021 reached 10.86%/year. Currently, Binh Duong's GRDP/capita has surpassed Ho Chi Minh City, Hanoi, and Hai Phong, rising to the 3rd position in the country.
In February 2022, Binh Duong was honored as one of 21 communities with typical smart city development strategies in the world (Smart 21) by 2022. This is the fourth time Binh Duong has entered the list. Top Smart 21″ by ICF (World Smart Community Forum).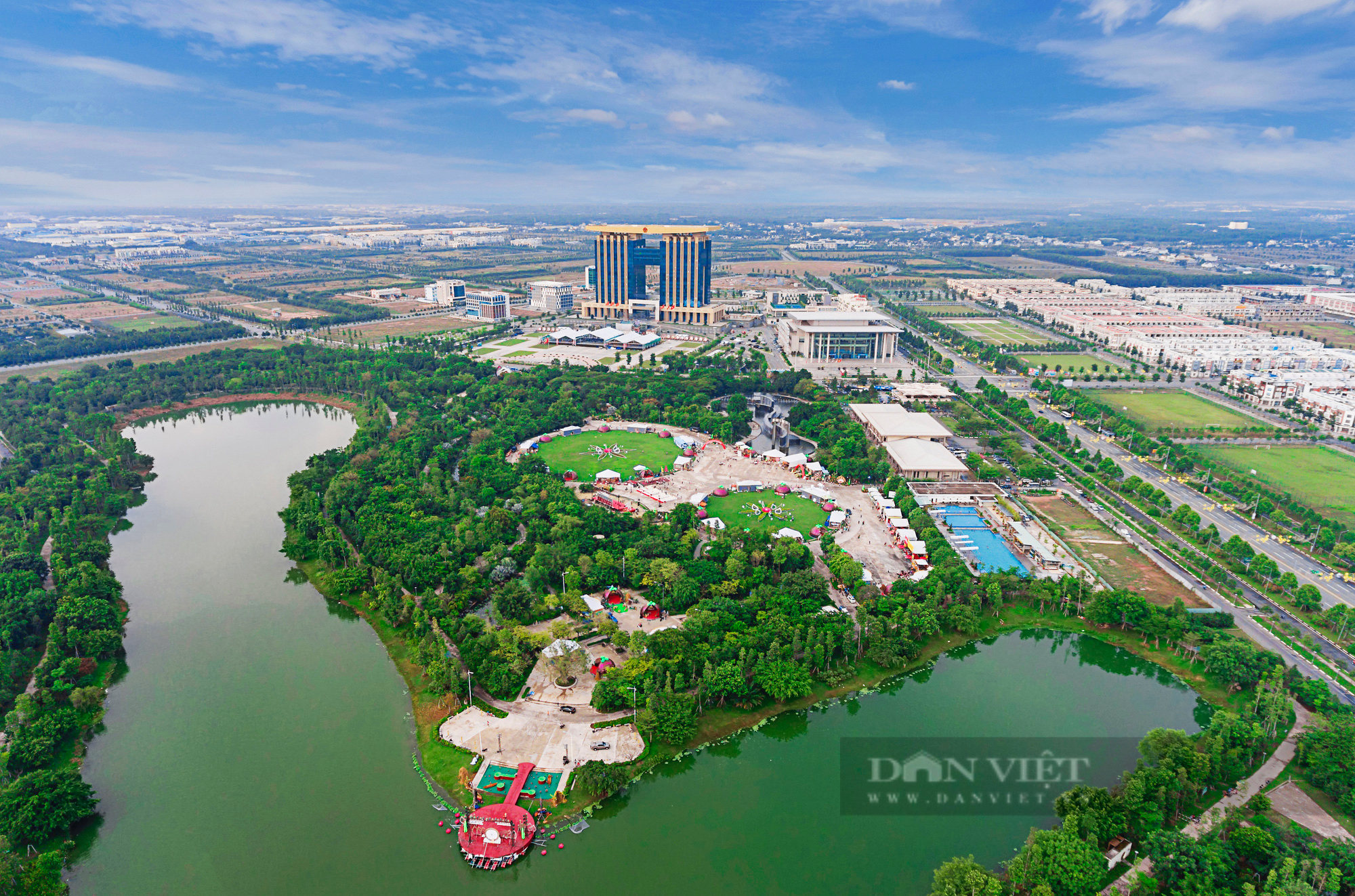 Assoc. Prof. Dr. Tran Dinh Thien emphasized that the above achievements of Binh Duong bear the shadow of a development miracle. And it can only be explained by the fact that Binh Duong has persistently pursued to implement a smart development strategy, based mainly on a breakthrough approach, towards constant innovation and progress.
About 10 years after separating the province, Binh Duong continued to make a strategic breakthrough for the second time, continued to expand, build VSIP 2 industrial park according to open logic and build a new city of Binh Duong.
Binh Duong New City is a modern urban – industry – service complex. Although it seems to cause little "mutation", but logically, both of those contents are still consistent with the spirit of breakthrough, rising to a new level of development.
The strategy of "industrialization bias" (massively attracting industrial investment – low technology, using unskilled labor, low wages and causing environmental pollution), still has good effect in this situation. the Binh Duong case.
Song Binh Duong soon chose to change direction to emphasize "modernization" with priority given to attracting industrial – high-tech investment and developing modern urban at the highest level, smart city.
The implementation of the new strategy helps Binh Duong to "get ahead" of the risks that cause development bottlenecks (typically population and urban problems) caused by the development bias of industrialization.
In recent years, Binh Duong has aggressively moved to the third breakthrough with the construction of a smart city and started construction of VSIP 3 Industrial Park with the orientation of creating an industrial-high-tech ecosystem.
According to Assoc. Tran Dinh Thien, the construction of a smart city was "self" implemented by Binh Duong in practice a few years ago, with a way of taking advantage of the "behind" advantage, which helped Binh Duong go ahead and achieve results. outstanding, even by world competition standards at the highest level.
Efforts to develop a smart city soon will help Binh Duong effectively solve a series of highly challenging contemporary problems such as traffic, health, education, logistics…
You are reading the article
"Binh Duong deserves to be a miracle of Vietnam"

at
Blogtuan.info
– Source:
danviet.vn
– Read the original article
here