Thế Giới
COVID-19 patient tested positive for a record 505 days
British researchers recorded cases of COVID-19 The oldest known patient tested positive 505 days before his death.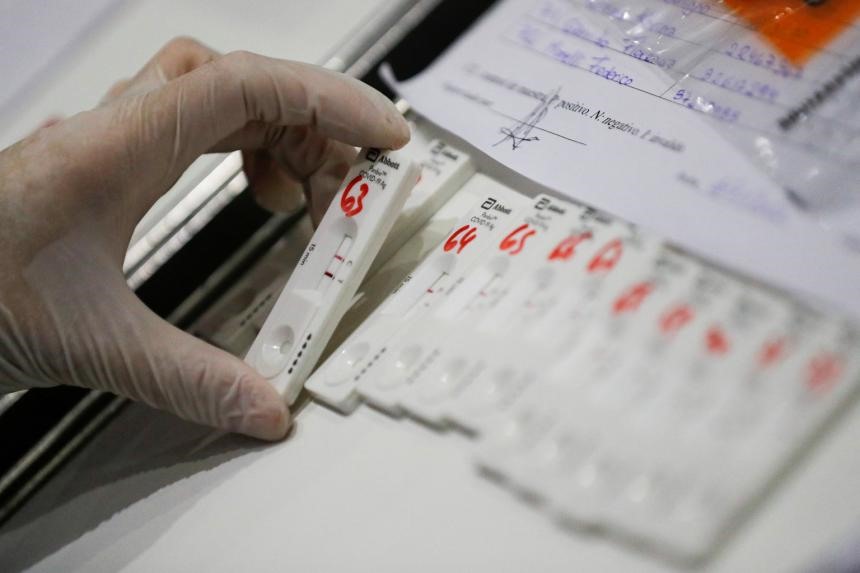 The previous record of continuous COVID-19 cases was thought to be 335 days, the team from King's College London and Guy's and St Thomas' NHS Foundation Trust said.
The study's co-author, consulting virologist Gaia Nebbia, said the 505-day positive COVID-19 patient was diagnosed with the virus in mid-2020, and respiratory symptoms subsequently improved. However, the patient tested positive about 45 times before admission until death.
Dr. Nebbia said, persistent infection with SARS-CoV-2 have been reported in patients with weakened immune systems.
She and her team of scientists studied how the virus changed over time in nine COVID-19 patients and concluded that new variants could emerge in immunocompromised patients. "This is one of the theories about the appearance of variations," she told AFP.
Routine sampling and genetic analysis of the virus showed that 5 out of 9 patients had developed at least 1 mutation present in the variant of concern, the scientist pointed out.
"Some individuals have developed multiple mutations associated with worrisome variants such as the Alpha, Delta and Omicron variants. However, none of the individuals in our study developed the variants. new organisms into worrisome variants that spread widely," noted Dr. Nebbia.
Among the 9 immunocompromised patients who tested positive for at least 8 weeks, persistent infection was observed for an average of 73 days. However, there are 2 patients with persistent infection for more than a year.
All of these patients had weakened immune systems due to organ transplants, HIV, cancer, or other medical therapies. These patients were studied from March 2020 to December 2021.
Of the 9 COVID-19 patients in the study, 5 survived. 2 out of 5 survivors recovered without treatment and 2 others recovered after antiretroviral therapy. Patient 5 remained positive at the last follow-up visit in early 2022 despite treatment and had COVID-19 for up to 412 days.
According to the researchers, if the patient continues to test positive at the next appointment, this patient will surpass the 505-day record of the deceased patient.
Findings about COVID-19 patient The longest time was presented at the European Congress of Clinical Microbiology and Infectious Diseases in Lisbon, which opened on 23 April.
You are reading the article
COVID-19 patient tested positive for a record 505 days
at Blogtuan.info – Source: laodong.vn – Read the original article here