Cancer can go away on its own, but…
Doctor Nguyen Trieu Vu, Head of Oncology Department, Thu Duc City Hospital, said that the world medical literature has recorded some cases of cancer that can be cured on its own.
Hundreds of years ago, the West recorded a patient with a tumor in his leg, but the tumor suddenly disappeared overnight. In the 19th century, a patient in the United States had a malignant tumor of the cheekbone, which recurred many times, causing infection. After a severe infection, the person recovered well and the tumor disappeared.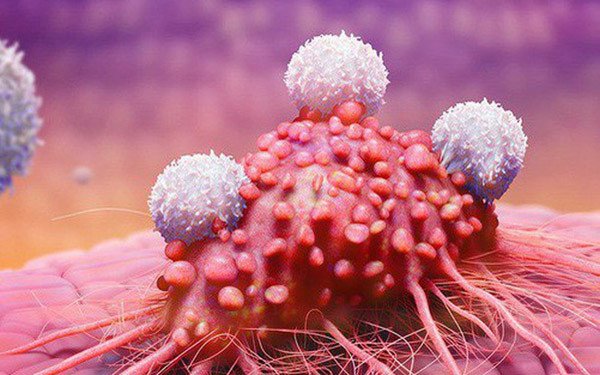 Stretching over time, the world literature sometimes records a few cases of blood cancer, malignant soft tissue tumor, which after a while disappears by itself.
Commenting on this special phenomenon, Dr. Vu said that at that time, testing and diagnostic facilities were not yet developed. Folks also confuse cancer with boils or benign tumors.
While cancer is a malignant tumor that invades and spreads to other organs, a boil is an infection caused by bacteria and parasites. When they have boils, people put tobacco on them, cut them, the abscesses burst and heal, and people mistakenly believe that the cancer has been cured.
"There are cases of cancer that go away on its own in the world, but they are extremely rare. The exact mechanism is unknown, but researchers also hypothesize, when the body's immune system is stimulated, it will catch cancer cells to destroy. It's still hypothetical," he said.
However, with the continuous development of current medicine, many cancers detected early can be treated stably. Survival time lasts 5 years, 10 years or even 20 years.
In the past, patients with advanced lung cancer could only live for 3 to 6 months. But now, thanks to the new drug, the patient can live from 2-5 years or up to 7 years as in the case at Thu Duc City Hospital.
Doctor Vu shared that on social networks, sometimes clips of characters who heal themselves from cancer are spread by eating moderation, eating herbs, meditating, and taking medications.
"Personally, I do not rule out, if the method is not too harsh and the patient still feels comfortable, it can be done but must be combined with the medical treatment regimen of the doctor," he said.
In addition, he emphasized, it is difficult to determine whether the characters on social networks are really sick and cured, or mistake cancer for a boil, causing the patient to misunderstand and miss the opportunity for treatment.
"Relatives should not expect a miracle that does not know when it will come, if it does, it is extremely rare, but should go to the hospital early," pondered Dr. Vu.
Cancer can still live well, if…
Skin cancer is a slow-growing disease, can recognize signs from sores, deformed moles with fluid, bleeding … If detected early, properly removed tumor, patients are likely to recover from the disease. very high, no recurrence.
Cervical cancer, breast cancer or thyroid cancer will also be effectively treated if detected early and properly intervened. The 5-year survival rate was then over 90%. Therefore, cancer does not mean carrying a death sentence as was believed many years ago.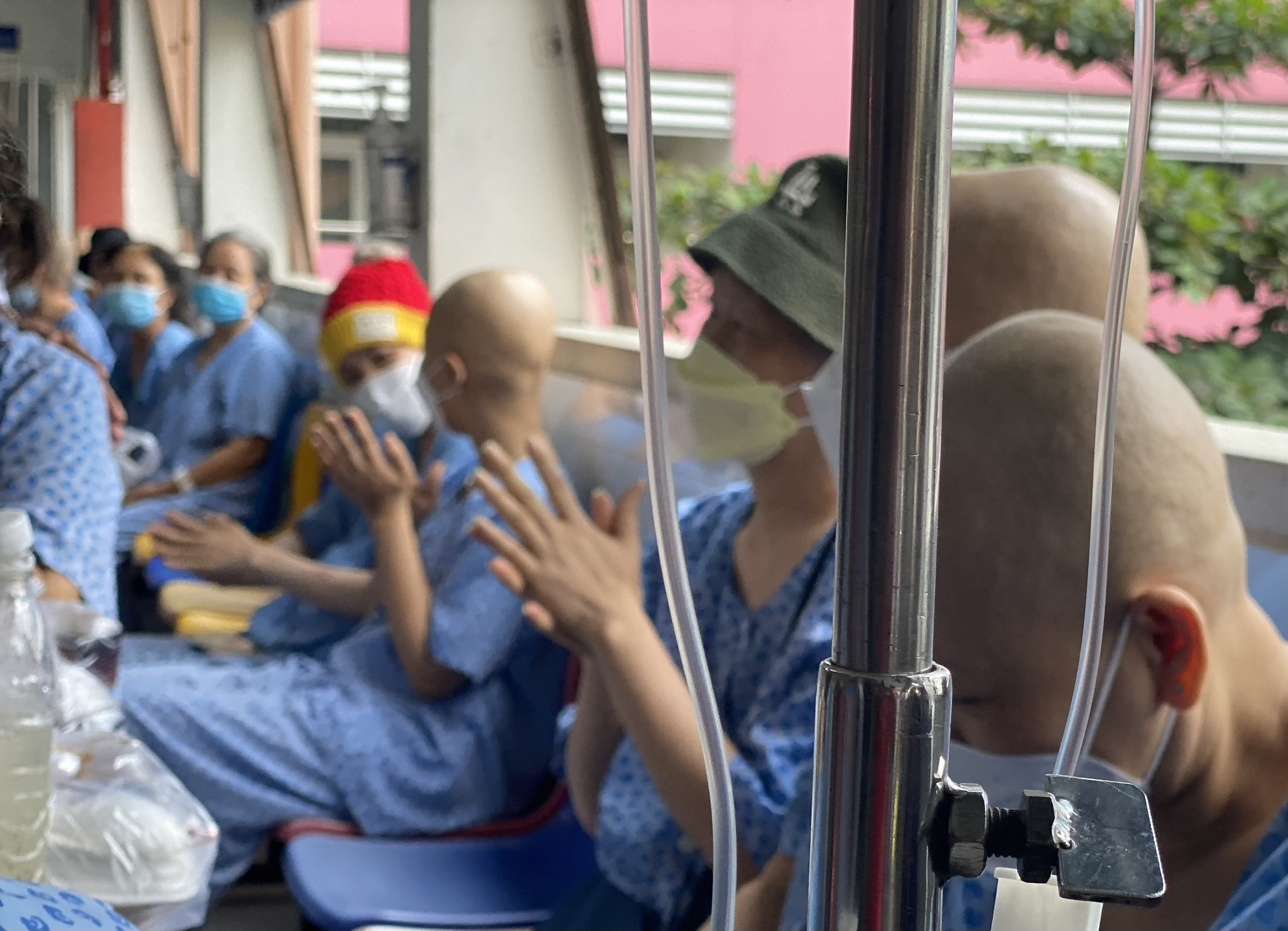 However, it is a fact that when the patient responds well to treatment, is stable, so he mistakenly thinks he has recovered and quits re-examination. When cancer cells spread throughout the body, the opportunity for complete intervention is no longer available to return to the doctor.
Doctor Nguyen Trieu Vu said that it is also possible that the doctor did not fully explain or used incorrect words, so the patient misunderstood. Even if the cancer is stable, it is still necessary to maintain follow-up visits from 3-6 months or 1 year to assess the status.
Doctor Hong Kong Danh, Deputy Director of Tu Du Hospital confided that the Department of Gynecological Oncology has also witnessed many heartbreaking stories when patients refused treatment.
"A lot of sisters, aunts and uncles are being treated well, when they came home, they heard from their neighbors that they took folk medicine to cure their illnesses, then they listened and left the hospital for 8-9 months. By the time he came back, the ovarian tumor had spread to his lungs and passed away in pain," he said.
Cancer is a long-term treatment disease, causing patients to fall into economic exhaustion and suffer a lot of pain, so optimism is very important. In addition, doctors recommend, patients need to pay special attention to nutrition, eat enough because after surgery, radiation therapy, chemotherapy, the body is very weak, easily exhausted.
Cancer has been a global burden, with more than 19.2 million new cases and nearly 10 million deaths in 2020. In Vietnam, there are an estimated 182,000 new cases each year and nearly 123,000 deaths. .
However, "early cancer can be cured", this is the most important key for patients to overcome this malignant disease.
Linh Giao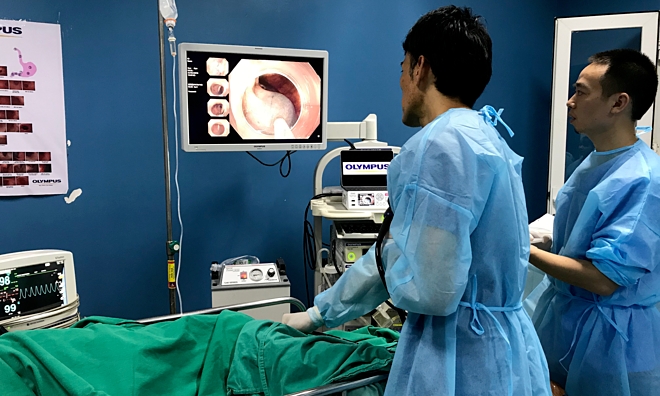 You are reading the article
Can cancer go away on its own?

at
Blogtuan.info
– Source:
vietnamnet.vn
– Read the original article
here