Thị trường
Crying with joy when the tour is back and worried about no one to do it
Crying when the international tour departs
At the beginning of April 2022, a Vietnamese delegation of 12 people left for Dubai (United Arab Emirates). This is the first international tour of Vietnam Tourism Company after 2 years of the raging Covid-19 pandemic. That day, from the tour guide, the sales department to the business leaders, they burst into tears when they saw the successful overseas tour.
However, only 20% company personnel It is possible to wait until the day to see the tourist flights to the West take off again, because 80% of the old people have quit their jobs or changed jobs because of the pressure to make a living.
"All emotions burst. 2 years is too long. The tour guide worked to double his productivity to breathe life into that trip because he missed his job too much," said Pham Phuong Anh – Deputy General Director of Vietnam Tourism Company at a conference to discuss human resources in the post-pandemic industry. Covid-19.
Also in the above situation, Mr. Nguyen Hoang Anh Phi – General Director of Thien Hong Hotel, said that the unit is short of 30% of personnel. Due to the long closure, employees have moved to another industry, making it difficult to return to their old job. Many workers are not really reassured because they are worried about the stability of the tourism industry in the face of unpredictable fluctuations from epidemic factors.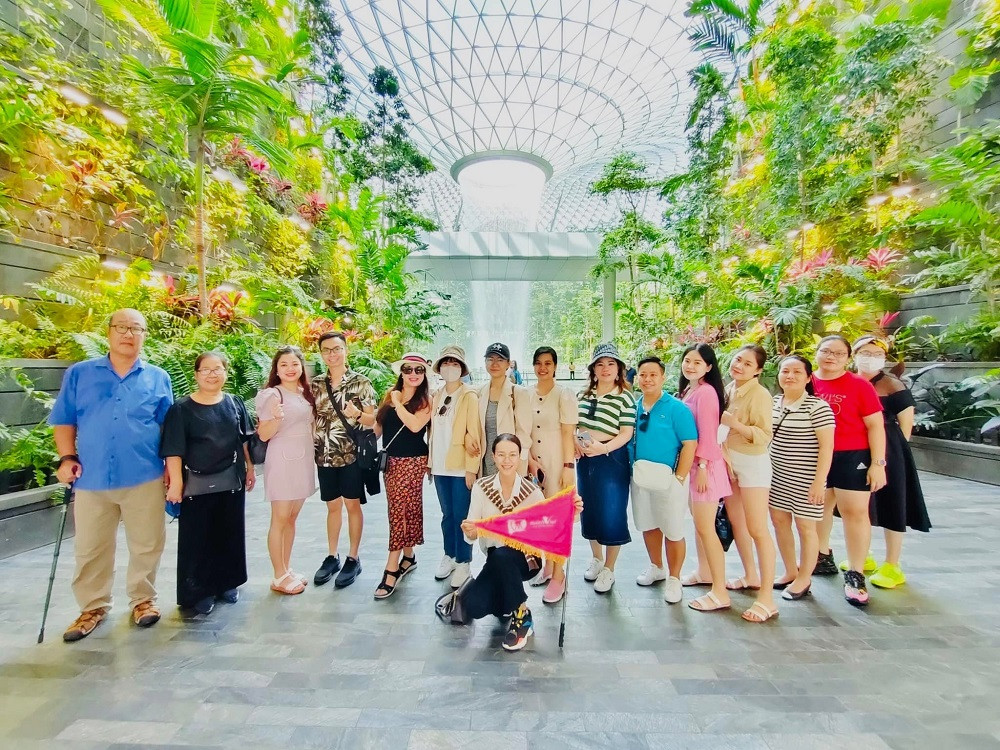 According to Deputy Director of Ho Chi Minh City Department of Tourism – Ms. Bui Thi Ngoc Hieu, the worrying problem is that the situation of tourism human resources is becoming insufficient and weak in both quality and quantity. The main reason is due to the shift of labor resources between industries and localities during the time of interruption and disruption of the tourism service business chain. It is estimated that 80% of employees have quit or changed jobs.
Nguyen Quy Phuong, Director of the Travel Department, General Department of Tourism, informed that the Covid-19 pandemic had a strong impact on 2.5 million industry workers with 800,000 direct employees. Those who lost their jobs and were most affected were guides, staff working at accommodation establishments, tourist attractions, travel businesses, transportation, cruise ships…
Solving the problem of tourism personnel
Statistics show that, during the four-day holiday (April 30–May 3), there were about 5 million domestic tourists traveling, of which 2 million guests stayed overnight at accommodation establishments. total revenue from tourism reached about 22,000 billion VND. In just one month of opening (from March 15 to April 15), the number of international visitors to Vietnam increased sharply, reaching 41,000 arrivals, accounting for more than 40% of the total number of foreigners entering.
Data from Google's market trend tracking tool shows that there is a rapid increase in the number of searches about Vietnam tourism in the 1 month after we officially opened. As of March 1, the number of international searches for accommodation establishments in Vietnam increased by 27% over the same period, by mid-March it increased to 40%, by the beginning of April 2022, it jumped to 114% over the same period. 2021 and continue to maintain a high growth rate. The above figures promise that the tourism industry will develop in 2022 and in the future.
This is a good sign, but when the number of tourists increases during the holidays, summer vacation as well as the international tourist season at the end of the year, it will put a lot of pressure on localities where the problem of human resources is still limited. limited, not yet recovered.
Dr. Tu Minh Thien, Rector of Van Hien University, assessed that, after the recent long holiday, it can be seen that the destinations reveal things that make tourists sometimes unhappy. Partly due to the facilities, followed by the behavior and service.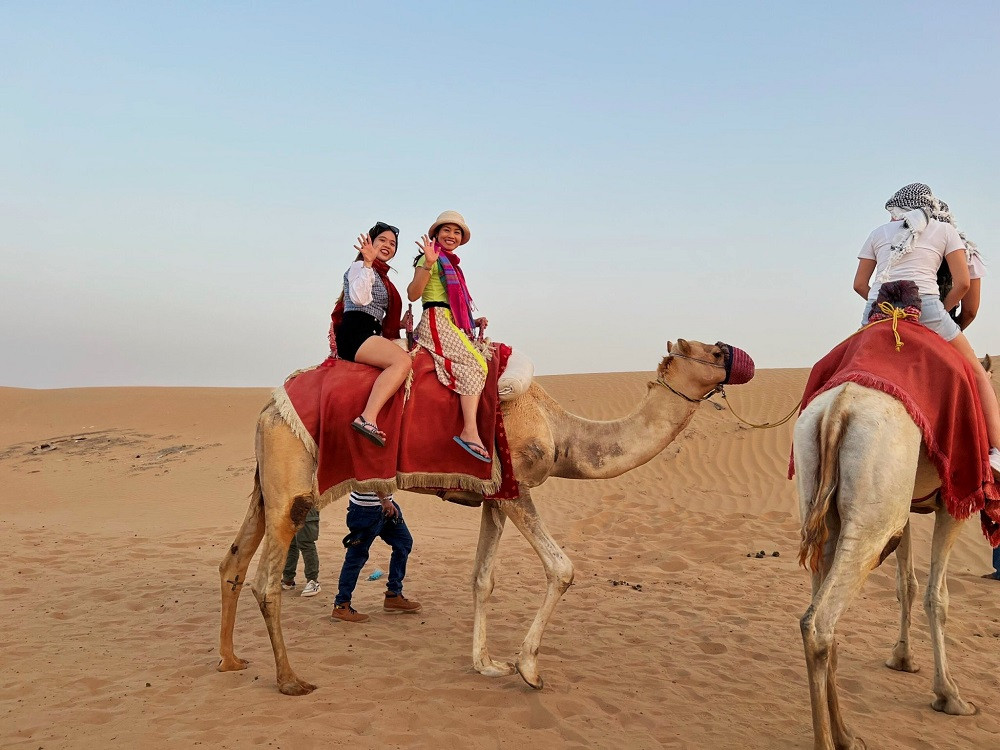 Hot spots such as Phu Quoc, Nha Trang, Ba Ria – Vung Tau reopen resorts, hotels, accommodation facilities but lack a lot of attached services. The 4-star, 5-star hotels may be beautiful, but some of the staff are not professional.
Compared with Thailand, natural conditions, beaches are not as beautiful as ours but they attract a lot of tourists. That's because Thai people know how to make tourists spend their money and stay longer. The key is in the professional service of the tourist, making visitors satisfied, and at the same time, creating a variety of products to create curiosity.
From the above reasons, Van Hien University is coordinating with tourism companies to promote the business semester, shortening the gap between theory and practical training. Students have to practice for 3-6 months and then it is the directors of the travel agency who score and recognize the students' academic performance. This will be the staff that will soon add to the smokeless industry.
Mr. Nguyen Ngoc Tan, General Director of Saco Travel, said that this business cooperates with training institutions to proactively acquire qualified human resources. Company leaders want, students practice more to rub, experience. Because, if students are strong in theory but weak in practice, it is still difficult to solve the story of lack of personnel. Not to mention, businesses take more time to train new employees, sometimes after training, they change jobs or move to another company.
In the immediate future, Mr. Nguyen Hoang Anh Phi said that it is possible for one person to do many things to make up for the temporary shortage of personnel. In the long term, in order to retain employees, in addition to the salary policy, it is necessary to have accompanying benefits such as health care and training so that employees have the opportunity to advance at work. This is the driving force to retain old employees and attract new ones.
Mr. Nguyen Quy Phuong also affirmed that localities and tourism businesses need to have policies to attract workers who have quit their jobs and returned to their jobs. At the same time, there is a new additional training plan, focusing on local people to prioritize recruitment and training. In addition, establishing a relationship between the State – schools – enterprises in training, human resource exchange between localities, and regional human resource linkage is necessary at this time.
Tran Chung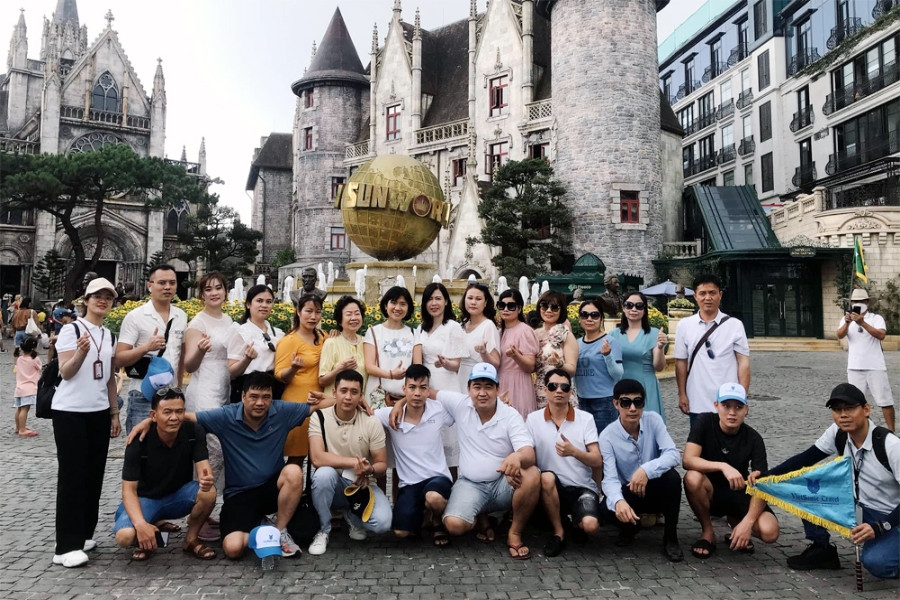 You are reading the article
Crying with joy when the tour is back and worried about no one to do it

at
Blogtuan.info
– Source:
vietnamnet.vn
– Read the original article
here