Thế Giới
QUICK READING May 15: Moscow insists it will not fail in Ukraine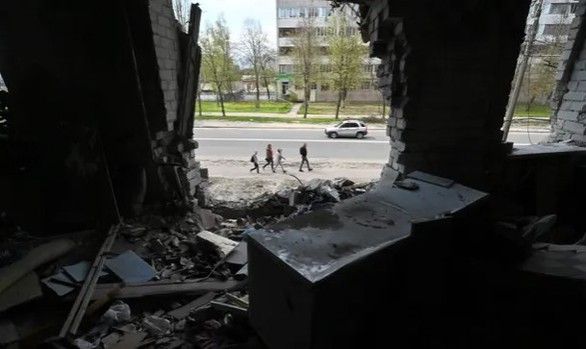 People walk past a destroyed apartment building in the city of Chernihiv, Ukraine – Photo: AFP
* NATO Deputy Secretary General Mircea Geoană said he believes Turkey's concerns about Finland and Sweden's accession to the organization can be resolved. He said that Turkey is an important ally and that their concerns are addressed in the way of friends and allies.
"I believe that if Finland and Sweden decide to join NATO, we will be able to welcome them to find out all the conditions for reaching a consensus," he told reporters upon arriving at the meeting. NATO foreign ministers in Berlin, Germany on May 15, according to Reuters.
* According to Reuters news agency, on May 15, Canadian Foreign Minister Melanie Joly said it expects a fast ratification process for Finland and Sweden to decide to join NATO. "I hope this can be done in the next few weeks," she told reporters during discussions with NATO foreign ministers in Berlin, Germany.
* Russian Ambassador to the US, Mr. Anatoly Antonov, said Moscow has assured the US that it will not fail in Ukraine. "We will never give up, we will never back down," Tass news agency quoted Antonov as saying on May 15.
The Russian diplomat also criticized the US for becoming increasingly involved in the conflict in Ukraine, supplying Kiev with weapons. "The current situation is very dangerous. The United States is drawn into a conflict with unpredictable consequences for relations between the two nuclear powers," Antonov said.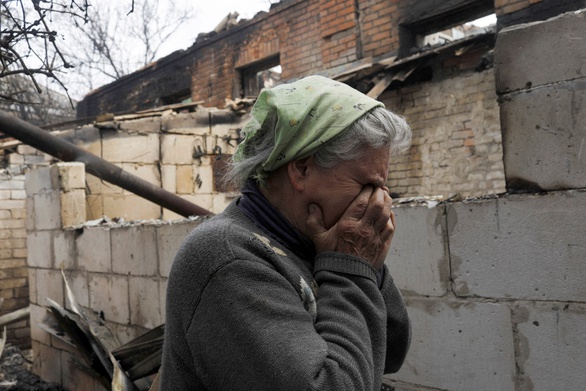 Vera Kosolopenko is heartbroken after her house was destroyed by Russian bombing in the village of Bezruky, Kharkov region, Ukraine on May 14. According to Reuters news agency, this house is also home to all the precious memorabilia related to her late husband. "I have lost everything that connects me to him," cried Vera Kosolopenko as she stood outside her destroyed house – Photo: REUTERS
* In a statement dated May 14, Finnish Foreign Minister Pekka Haavisto states: "Our NATO ambassador in Brussels will do this (apply to join NATO – PV)possibly on May 18″.
The delegations, led by officials from the Finnish Ministry of Foreign Affairs and Defense, will then conduct negotiations with NATO on accession. The Finnish foreign minister also supported Sweden's intention to apply to join NATO.
On the same day, in a phone call initiated by the Finnish side, Russian President Vladimir Putin exchanged views with his Finnish counterpart Sauli Niinisto about Helsinki's intention to join NATO. According to President Putin, Finland's accession to NATO may have a negative impact on relations between Russia and Russia Moscow and Helsinki.
* According to Reuters news agency, on May 14, The Russian Defense Ministry has denied Ukraine's claims after the Ukrainian side said that they damaged a modern logistics ship of the Russian navy in the Black Sea. Russia also provided photos showing that the ship showed no signs of damage.
Earlier, on May 12, authorities in the Odessa region of southern Ukraine said that Ukrainian naval forces had attacked the Russian ship Vsevolod Bobrov.
* According to the AP news agency, on May 14, the Ukrainian military said the Russian troops are withdrawing from Kharkov (Ukraine's second largest city and located in the northeastern part of the country) after bombarding the city for several weeks.
The General Staff of the Ukrainian Army says that Russian forces are now focused on guarding supply routes, while also launching mortar and artillery attacks and air strikes on the Donetsk region (east of Ukraine). Ukraine) to "weak Ukrainian forces and destroy fortifications".
Ukrainian Defense Minister Oleksii Reznikov said that Ukraine is "entering a new phase of the war – a long one". Meanwhile, Ukrainian President Volodymyr Zelensky said the Ukrainians were making "maximum" efforts to push back the Russians and that the outcome of the war would depend on support from Europe and other allies.
* According to Tass news agency, speaking at a press conference on May 14, German Foreign Minister Annalena Baerbock said the foreign ministers G7 will never admit changes to Ukraine border. "We will never admit the changes in parts of the border that Russia wants to make by force," she said.
* According to Tass news agency, on May 14, Dmitry Medvedev, the current vice chairman of Russia's National Security Council and once held the positions of prime minister and president of Russia, announced Russia does not care that the G7 does not recognize changes to the Ukrainian border. "What matters is the will of the people living in those places. Don't forget the precedent of Kosovo, our Western friends!" – said Mr. Medvedev.
* AP news agency reported Republican leader in the US Senate Mitch McConnell and a delegation of Republican senators met with Ukrainian President Volodymyr Zelensky in Kiev for an unannounced visit on May 14. This is the latest move to show the US support for Ukraine in the current conflict.
In an Instagram post, Zelensky called the visit a "strong signal of the bipartisan (Republican and Democrat) support in the US Congress and of the American people for Ukraine".
Earlier, Speaker of the US House of Representatives Nancy Pelosi visited Kiev.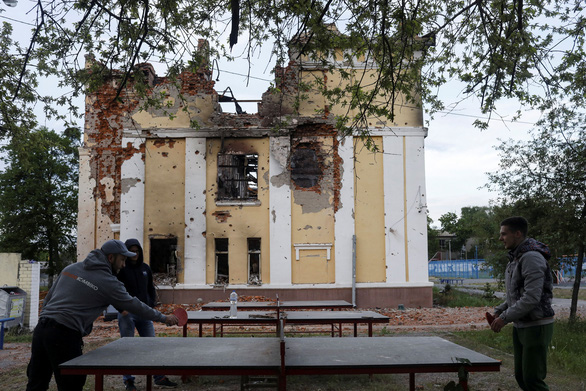 Kharkov city on the morning of May 14. The row of ping pong tables on the school's yard has now been blown away by bombs – Photo: REUTERS
* According to Al Jazeera Radio, on Telegram, Spokesperson for the Russian Foreign Ministry Maria Zakharova says that the current high food prices are due to Western sanctions. She also denied accusations that Russia is triggering a global food crisis.
According to AP news agency, on May 14, the group of leading economies in the world G7 warned: The war in Ukraine is causing a food crisis and a global energy crisis, threatening poor countries. They say urgent measures are needed to open up grain stocks that are being prevented by Russia from leaving Ukraine.
G7 also urges China not to support Russia's military operation in Ukraine. They also called on China not to "engage in information manipulation, disseminating information and using other means to legitimize" Russia's military campaign in Ukraine.
* According to Reuters news agency, Finnish Foreign Minister Pekka Haavesto said: Top Finnish and Turkish diplomats meet in Berlin (Germany) on May 14 to try to resolve disagreements over Finland and Sweden's plans to join NATO, amid the ongoing hostilities in Ukraine.
Turkish President Tayyip Erdogan said he could not support Finland and Sweden's plans to join NATO because the Nordic countries are "home to many terrorist organisations". Meanwhile, Slovakia expects all 30 NATO member countries to support Finland and Sweden's plan to join the military alliance.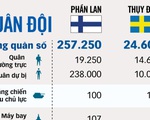 The war in Ukraine and the new situation in Northern Europe
You are reading the article
QUICK READING May 15: Moscow insists it will not fail in Ukraine

at
Blogtuan.info
– Source:
tuoitre.vn
– Read the original article
here