A rare actor of Northern television, once had a sad childhood, lacking in love
For those who have been fascinated by crime investigation series Criminal Police In the 90s, Vo Hoai Nam was a name that left a strong impression because of his romantic and dashing appearance. The role of Chien has brought the actor born in 1965 to become a rare northern artist on the list of "Vietnamese screen actors".
Vo Hoai Nam was also considered a "strange case" of the film industry at that time because of his late start but quick breakthrough, with many outstanding successes.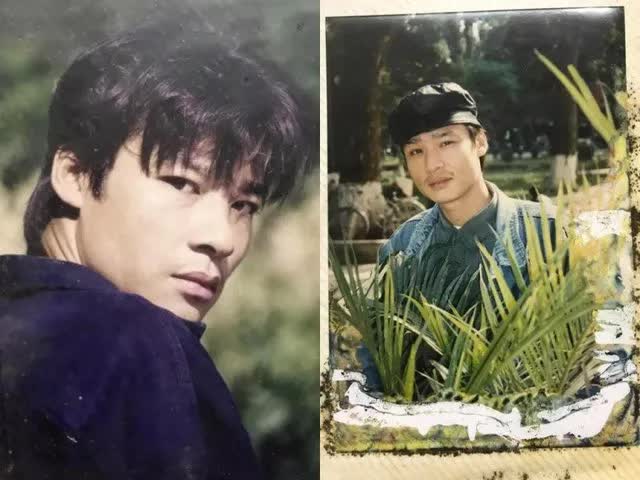 Vo Hoai Nam "became predestined" with art at the age of 20 when he had just returned from a labor export, then studied at the Central Drama Theater and caught the "blue eyes" of many directors at that time. In addition to Chien in Criminal PoliceVo Hoai Nam also left an impression with many different types of roles as in Street stories, King of landfills… Most of the characters that the actor takes on exude a dignified appearance, outstanding in appearance, and have a romantic look like the appearance that Vo Hoai Nam possesses.
Vo Hoai Nam himself once admitted to having experienced many different types of roles, from soldiers and policemen to delinquents, robbers, national coaches… Among them, the movie Garbage king also brought the actor's name to new heights when he won the Best Young Actor award at the 47th Asia-Pacific Film Festival in 2002.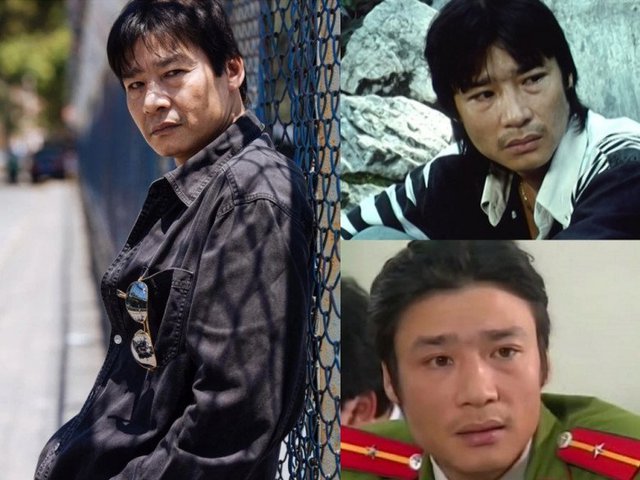 As a screen star in the 90s, few people know that Vo Hoai Nam's childhood was quite intense. His parents divorced when the actor was only 2 years old, and he started life as a child without a family. In one story, Vo Hoai Nam identified himself as a "faulty product", an unintended incident of adults. Because of this, people are not strong enough to love their own children. Parents get angry, blame each other and then unintentionally spread it to their children. The actor's childhood was filled with anger and self-pity because of lack, but the most lacking was love.
In the midst of the most success, Vo Hoai Nam made many fans regret when he decided to marry dancer Lan Anh, no longer focusing on art. He met his wife in one time participating in an advertisement. When deciding to develop a relationship, the two were strongly prevented by their families, but they still decided to live together. After giving birth to their first son, the new couple officially got married.
After that, the actor's 12-year-old wife gave birth to 3 more daughters. As the main economic pillar, Vo Hoai Nam gave up acting to rush into business with his wife.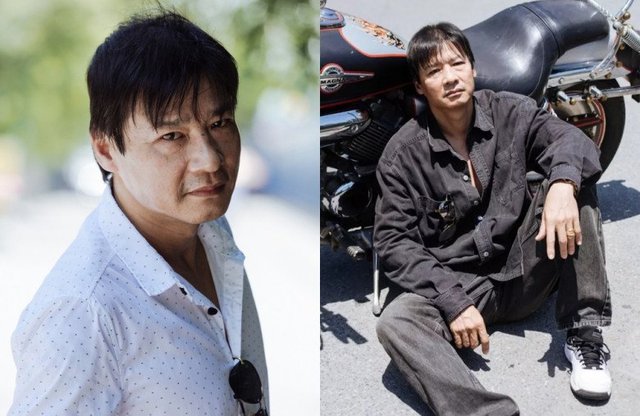 Pausing his passion to go into business and take care of his family's economy used to make Vo Hoai Nam worry a lot. He confided: "Actually, when I first stopped acting, I really wanted to act. People ask me, do you regret stopping acting? Not regret, but pain. But I accept, because I am exchanging that pain and struggle for a family.
I have 4 children. I have to take care of food, clothing, tuition, hospital fees, all kinds of money in the world… If I didn't switch to the restaurant business, my whole family would probably starve to death. Art gives me sublimation but it is very poor. I acted in the movie 'Criminal Police' for 2 years and only got 39 million salary."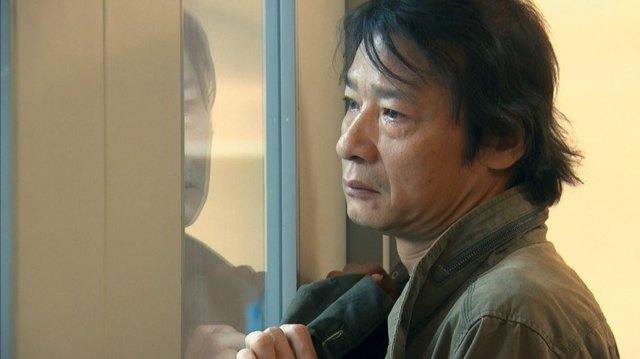 Quit job for 16 years because of economic burden, love "patriarchal" wife
Also because of his childhood without love, when he had a family, Vo Hoai Nam devoted all of his time to taking care of his home, fulfilling the role and responsibility of a husband and father. The actor once said, if given a choice, he would still choose family over career. By: "If for the past 16 years, I have been dedicated to acting, but my children have grown up spoiled, then everything is considered lost. I'm glad I didn't trade it for a game, for my selfish passion."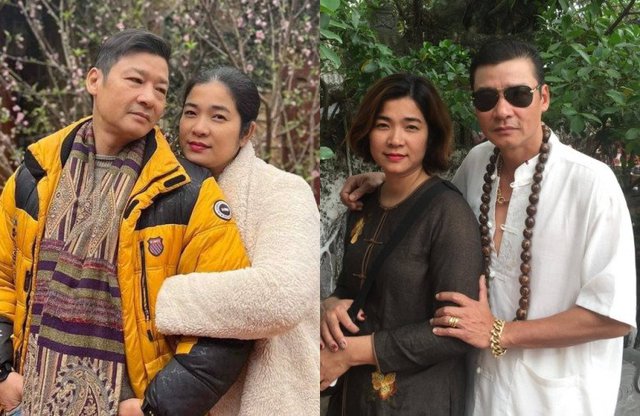 Vo Hoai Nam once told that his wife Lan Anh also gave up dancing when she got married and gave birth to a child. After that, the couple opened a small restaurant in Hanoi, making a living from the business. "To tell the truth, making art will never make money to live. To ensure the family's economy, I switched to trading, also to have time to take care of my children." the male actor confessed.
Talking about a marriage of more than 16 years, Vo Hoai Nam feels that it is enough when the husband and wife get along, the children also gradually mature and have their own paths. It is known that the couple's eldest son is currently studying at Hanoi University of Theater and Cinema, and the second oldest daughter is also a female student at the Vietnam National Academy of Music.
The "father of four" himself admits that he is not the type of man who is good at pampering his wife, even loving and caring for his family in a… very patriarchal way. He once humorously said: "I see that there are reasons for everything I force my wife and children to do. If because I love my wife and children, I just clicked my tongue to let it go, one day everything will be ruined, so I would rather ban it from the beginning. For example, my wife and I have a little capital, people come to borrow with high interest rates. If I keep humbly agreeing with my wife, what if someone defaults and is 'ruffled'. Or, my wife wants to buy an expensive car, and I don't let her buy it because in case the new car is the target of drug addicts and thieves."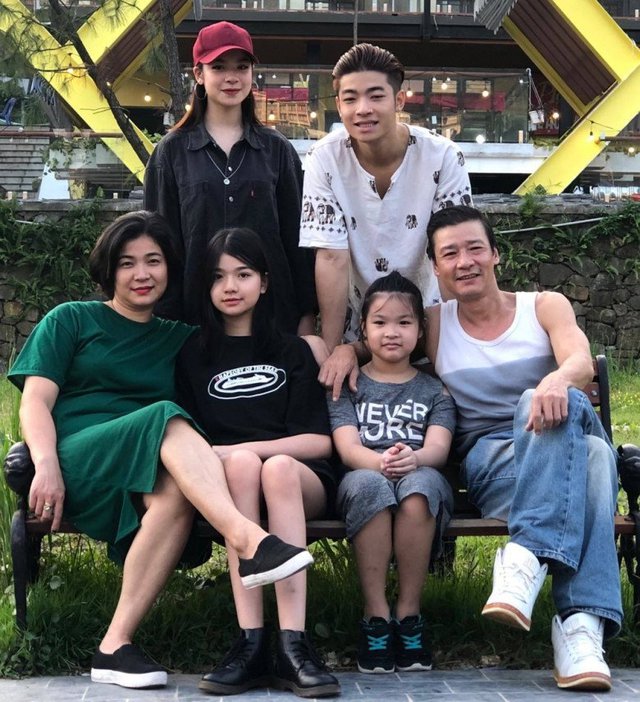 16 years after deciding not to act in movies anymore, Vo Hoai Nam returned to the small screen when his children were grown up and the family economy was stable. At the age of U60, he took on the role of Mr. Sinh in the movie The taste of friendship, somewhat clearly portrays the feelings of a father when bringing his own real feelings to the screen. Even though it was only a supporting role, Vo Hoai Nam's acting land also got more tears from the audience than the male lead role, becoming the "bright spot" of the film.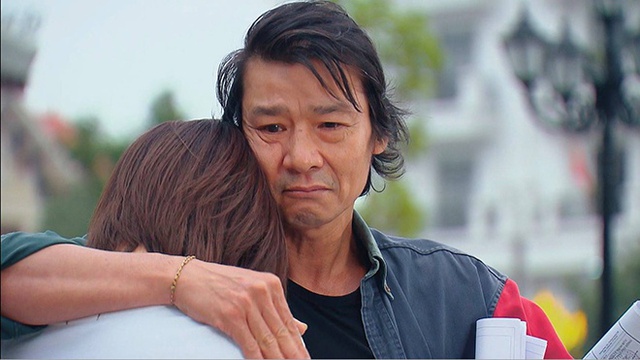 You are reading the article
The actor "Criminal Police" made a movie for 2 years, earning only 39 million, quit his job because of the burden of having many children

at
Blogtuan.info
– Source:
Soha.vn
– Read the original article
here